The 20 Best Sci-Fi & Fantasy Movies of Netflix Instant
Page 1 of 2
Nothing is better for instant escape than watching a spur-of-the-moment science fiction or fantasy film. We poured through Netflix Instant's "Sci-Fi & Fantasy" category (along with films we thought should have been categorized that way), picked the best and weeded out the many stinkers. From superhero flicks to space dramas, time travel to fantastical rom-com, here are the 20 Best Sci-Fi & Fantasy Movies on Netflix Instant. (We'll update this list as Netflix updates its Instant movie selection.)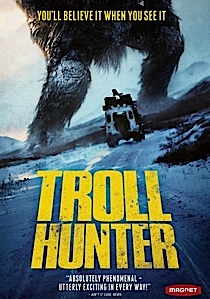 20. Troll Hunter
Year: 2010
Director: André Øvredal
There's no denying that at its beginning, Troll Hunter seems like another Blair Witch Project knock-off. The first 20 minutes show us a young camera crew investigating some unexplained bear deaths and a suspicious man who may be poaching them. But rather than drawing out the mystery, it takes a sharp turn and tells us matter-of-factly that of course it was trolls killing the bears, and not only that, here's one of them ready to bonk you on the head. The titular Troll Hunter extraordinaire is played by the affable comedian Otto Jespersen, who brings the entire monster premise to an entirely different level through his nonchalant attitude. In every sense, Troll Hunter lives up to its ridiculous name and premise.—Sean Gandert


19. The Crow
Year: 1994
Director: Alex Proyas
Spawning three more films, the goth-favorite original morphed into a cult classic, aided by its stylish cinematography, slick soundtrack and the tragedy of star Brandon Lee (the actor and son of Bruce Lee), who died during the final days of production when he was accidentally shot by an improperly loaded stunt gun on the set.—Angela Pham


18. WarGames
Year: 1983
Director: John Badham
Before Ferris Bueller took the day off, Matthew Broderick's career was launched with WarGames, a film about an innocent, young hacker (Broderick) who plays with the computer in charge of America's nuclear arsenal and inadvertently starts the countdown to World War III. This is all resolved with a friendly game of tic-tac-toe, an infinite number of computed stalemates, and the message that you can't hug your children with nuclear arms.—Matt Goodlett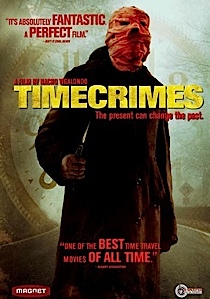 17. Timecrimes
Year: 2007
Director: Nacho Vigalondo
The plot of Spanish film Los Cronocrímenes (aka Timecrimes) emulates classic pulp science fiction, redolent of Alfred Bester or Philip K. Dick, as a middle-aged man finds his quiet afternoon disturbed by an intruder. Soon, he begins stalking, and being stalked by, a mysterious figure whose face is disguised in pink medical gauze. There's also a naked girl involved, and a research scientist (Vigalondo) in an adjacent office park who happens to be testing out a new time machine. The bogeyman is an homage to James Whale's 1933 film, The Invisible Man, but his identity doesn't stay secret for long. Watching the Chinese Box-like narrative unravel is the whole point, and Vigalondo choreographs the action with a suspenseful touch.—Steve Dollar


16. Vanilla Sky
Year: 2001
Director: Cameron Crowe
Cameron Crowe's follow-up to Almost Famous was confusing, aching and beautiful, and the music and that played throughout its disorienting scenes—eerie selections from Radiohead and Jeff Buckly, plus oddly jaunty moments thanks to Peter Gabriel Todd Rundgren—perfectly augmented that off-kilter mood. As a bonus, Crowe tossed Sigur Rós in the mix three years before Steve Zissou and his crew confronted the jaguar shark to the tune of "Staralfur."—Rachael Maddux


15. Highlander
Year: 1986
Director: Russell Mulcahy
A cult favorite, Highlander spawned a TV show and several even-campier sequels, but this first film is all you need to grasp the mythology. There can, after all, be only one. Christopher lambert stars as one of Earth's last Immortals, trained by Sean Connery and hunted by an evil rival.


14. Planet of the Apes
Year: 1968
Director: Franklin J. Schaffner
With one of the greatest final reveals of movie history, this sci-fi classic stars Charlton Heston as an astronaut on a strange—and strangely familiar—planet, where the apes are in charge and the humans are in cages.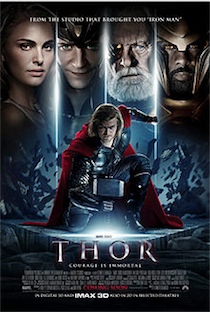 13. Thor
Year: 2011
Director: Kenneth Branagh
Thor is a very well-executed superhero movie, offering corny one-liners and plenty of muscle-bound heroism to whet fan appetites. Featuring characters taken from the Marvel comic universe, the film stars Oscar winners Anthony Hopkins and Natalie Portman and is directed by Kenneth Branagh (a guy more normally associated with the Great Bard than with Stan Lee). The story has warrior Thor (Chris Hemsworth) exiled by his father Odin (Hopkins) to Earth from his fantastical home of Asgard. It's surprisingly literate and even sharp in places, while never losing its tongue-in-cheek tone.—Jonathan Hickman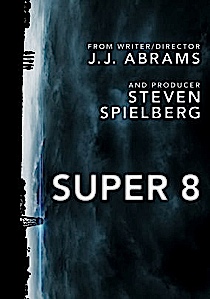 12. Super 8
Year: 2011
Director: J.J. Abrams
Proving that star power isn't limited to those in front of the camera, Steven Spielberg and J.J. Abrams delivered a little bit of old-school, mainstream, pop-corn, sci-fi summer fun. The film is as much a celebration of filmmaking and a coming-of-age story as it is an action alien-invasion flick. It feels like those sci-fi movies of the '80s (the decade of its setting). You know, the ones made by folks like Spielberg.


11. The Thing
Year: 1982
Director: John Carpenter
Starring a never-more-grizzled Kurt Russell and his epic beard, John Carpenter's remake of 1951's The Thing from Another World is a different beast altogether. An horrific, slimy, pissed-off beast at that. Perfectly evoking Reagen-era Cold War paranoia, Carpenter's Thing also boasts creature effects that remain as grotesquely terrifying 30 years later. And hey—how many other films do you get to see with the Quaker Oates guy going berserk with an axe?—Scott Wold

Others Tagged With