The 25 Best Action Movies on Netflix Instant
Page 2 of 2
Netflix Instant's "Action & Adventure" category includes subgenres like Action Classics, Action Comedies, Action Thrillers, Comic Books and Superheroes, Spy Action & Adventure and Westerns. But the main page only features a small sampling, and it can be difficult navigating through the categories. We picked our favorites to make it just a little easier to find something to go with that big bowl of popcorn and a free evening.
Check out our full list of the 50 Best Movies on Netflix Instant or peruse the 25 Best Action & Adventure Movies on Netflix Instant below: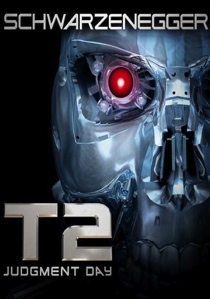 12. Terminator 2: Judgement Day
Year: 1991
Director: James Cameron
That rare sequel that trumps its predecessor, James Cameron and co-writer William Wisher Jr. crafted a near-perfect action-movie script that flipped the original on its head and let Ahnold be a good guy. But it's Linda Hamilton's transformation from damsel-in-distress to bad-ass hero that makes the film so notable. Why should the guys get all the good action scenes? This may not be the best film on this list, but it's the best sci-fi movie. It hits the target it's aiming for squarely in the bullseye.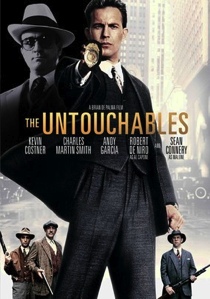 11. The Untouchables
Year: 1987
Director: Brian De Palma
Al Capone and Eliot Ness—the quintessential gangster and the original G-Man—lock horns during Prohibition in one of the greatest American cop movies ever made. The all-star cast is great, but it's Sean Connery as Ness's sidekick, Jim Malone, who elevates this film from standard shoot-em-up to high drama. Director Brian DePalma juxtaposes the stylized and slick with the violent and vulgar, and the contrast serves to heighten our awareness of each. The costumes are rich, the dialog is a pulp-writer's dream, and the fact that Capone is brought down by the office nerd makes everyone feel great.—Joan Radell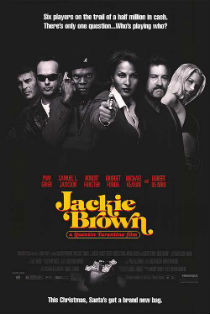 10. Jackie Brown
Year: 1997
Director: Quentin Tarantino
Quentin Tarantino's underappreciated gem Jackie Brown sees Pam Grier as the title character who shakes up the world of bail bondsman Max Cherry (Robert Forster). One of the most brilliant notes in both the main actors' performances is the stillness that each brings to his character. But if the actors are part of the orchestra, so is the music.—Michael Dunaway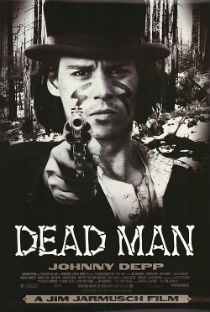 9. Dead Man
Year: 1995
Director: Jim Jarmusch
Jim Jarmusch directed this post-modern examination of the western film genre as American pop culture finally began to veer away from the expected western films. Jarmusch introduced a complete retrospection of a genre plagued with so many social follies. Depp's somber, quiet character, William Blake, is reflective of the heroes of the Wild West's past, but it's his journey that makes this character stand apart.—Clint Alwahab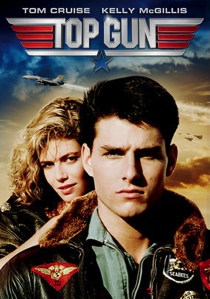 8. Top Gun
Aviator shades, fast airplanes and a touch of beach volleyball make up one of the best action films of the '80s. This film has it all: Tom Cruise in a star-making role; an exhilarating soundtrack courtesy of Kenny Logins; character names like Iceman and Maverick; and finally, perhaps one of the greatest subversive plots in movie history. At the end of the day it is simply impossible to deny the need for speed that lies in all of us.—Brian Tremml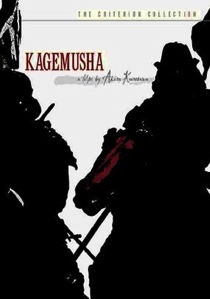 7. Kagemusha
Like Rashomon before it, Akira Kurosawa's Kagemusha proves the director is as much a master of story plotting as he is perfectionist over the smallest technical nuances in his films—though here, he's painting on a far grander canvas. Not long after the peak of their relevance, George Lucas and Francis Ford Coppola helped secure financing for Kurosawa to finally film this extraordinary, sweeping epic, with both admitting to owing the filmmaker a huge debt as an influence. That alone is excuses an Ewok (and Jack) or two.—Scott Wold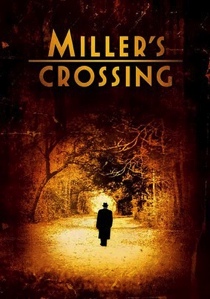 6. Miller's Crossing
Year: 1990
Directors: Joel and Ethan Coen
Like O Brother Where Art Thou a decade later, Miller's Crossing is a terrible choice for those who prefer their Coen films a little less Coen-ish. It's highly stylized, confusing and often ridiculous. But the parts that do work are glorious—Gabriel Byrne's casual indolence, Albert Finney's blustering menace, and most of all, John Turturro's masterful painting of the spectacularly weaselly Bernie Bernbaum. "Look in your heart!"—Michael Dunaway


5. Reservoir Dogs
Year: 1992
Director: Quentin Tarantino
Reservoir Dogs' debut at the 1992 Sundance Film Festival launched not only the career of one Quentin Tarantino but an American indie genre unto itself characterized by extreme violence, profane dialogue, nonlinear storytelling and a curated soundtrack. Many have tried, but none of his imitators has achieved the visual and aural poetry at work in Tarantino's oeuvre, particularly his magnum opus Pulp Fiction, upon whose release in 1994 newly minted fans went back to discover the aftermath of Mr. Blonde, Mr. Blue, Mr. Brown, Mr. Orange, Mr. Pink and Mr. White's botched diamond heist (but not the heist itself). This is where it all began.—Annlee Ellingson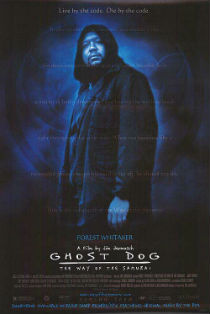 4. Ghost Dog: The Way of the Samurai
Year: 2000
Director: Jim Jarmusch
After making Dead Man, a Western film about a meek Ohio accountant and a Native American warrior, indie auteur Jim Jarmusch blended Oriental philosophy with gangster reality in Ghost Dog: The Way of the Samurai. Forest Whitaker plays the title character, a hit man who adopts the code of the Hagakure, a training manual for 18th-Century would-be samurai.—Josh Jackson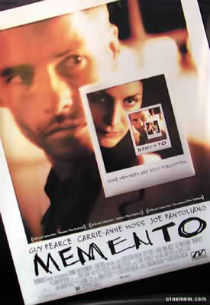 3. Memento
Year: 2000
Director: Christopher Nolan
During a brutal attack in which he believes his wife was raped and murdered, insurance-fraud investigator Leonard Shelby (played with unequivocal intensity, frustration and panic by Guy Pearce) suffers head trauma so severe it leads to his inability to retain new memories for more than a few minutes. This device allows Nolan to brilliantly deconstruct traditional cinematic storytelling, toggling between chronological black-and-white vignettes and full-color five-minute segments that unfold in reverse order while Pearce frantically searches for his wife's killer. The film is jarring, inventive and adventurous, and the payoff is every bit worth the mindbending descent into madness.—Steve LaBate


2. True Grit
Year: 2010
Directors: Ethan Coen, Joel Coen
In remaking one of the better cowboy films of the 1960s, the Coens have also taken on the genre's biggest star—John Wayne, who played the irascible marshal Rooster Cogburn in the original '69 adaptation of Charles Portis' straightforward and engaging novel. Casting, however, has never been a Coen weakness, and Jeff Bridges wholly embraces and reinvents the role for which Wayne received an Oscar. There's a simplicity about the performances in True Grit that jives well with the rich landscapes and the authentically recreated, urban settings of nineteenth century Arkansas and the Indian Territory. That, and the genuine attire of the times, allows the Coens to create a world where the actors can play real characters, not caricatures of reality. It's a talent that keeps begging the question, "What's next?"—Tim Basham


1. Butch Cassidy and the Sundance Kid
Year: 1969
Director: George Roy Hill
Paired with Robert Redford, Paul Newman tore into his part as the folk outlaw Butch Cassidy and created an instant touchstone of the genre. That Newman lent his star to a film with criminal heroes was a revolutionary act for an actor of his stature at the time, and for that it'll likely remain his best-remembered role.—Jeffrey Bloomer