The Five Worst Recent Sophomore Slumps in Hip Hop
From Snoop to Jay-Z, many a rapper has been sucked into the maw of the "sophomore slump." It's one of hip-hop's most frequently recurring boogymen. Below, we present five of the most bogus sophomore albums in recent rap story.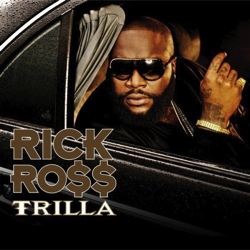 5. Rick Ross, Trilla (2008)
The hulking Ricky Rozay is both hilarious and a uniquely physical rapper, bestowing each track with pro-wrestler charisma (you can feel every "Ruh" ad-lib). Yet he sounds more like a piss-ant than a fully-formed Bawse on Trilla, rapping disinterestedly over featherweight Southern rap production. Ross is the pre-eminent churner-outer of daft hip-hop theater. The humorless Trilla is best left out of his portfolio, though.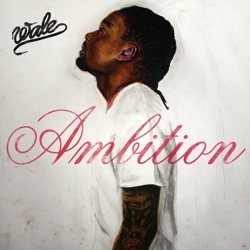 4. Wale, Ambition (2011)
Wale's career has had a certain novelistic arc—Media Studies majors would do well to theorize on this. He is a tragic character in that everything he touches turns to utter shit and he seems doomed to repeat past failures. His moneyed, cleanly produced albums never catch on with hip-hop heads, but he keeps making them, paper-thin drums and smirky detachment and all. Wale is an "alternative" rapper convinced of his own novelty; he seems to expect brownie points for disavowing gangsta rap and materialism.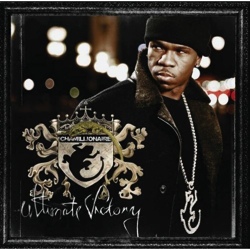 3. Chamillionaire, Ultimate Victory (2007)
Hip-hop radio was drab enough in the mid '00s without "Ridin'," Chamillionaire's 2006 blitzkrieg of farting noises. Cham's Ultimate Victory producers had little to work with, on account of their client having no flow or presence (has a major MC ever been quite this stoic?), but their Casio-driven beats are still torturously shrill. Albums like these are why people have come to equate hip-hop with tone-deafness.

2. Flo Rida, R.O.O.T.S. (2009)
R.O.O.T.S., the faceless second album from Miami's Flo Rida, never followed through on its titular promise of a homecoming. There's not a kernel of Dade County flavor in the album's transcontinental techno-rap. R.O.O.T.S. didn't need Flo Rida's help to be terrible—every beat was toneless and EQed to all hell—but Flo trampled all over it in the shouty, abrasive manner of LMFAO.

1. B.o.B., Strange Clouds (2012)
It would be out of character for B.o.B. to rap at all, let alone rap like he meant it—he has the wordplay of Gavin Degraw. B.o.B.'s The Adventures of Bobby Ray was the soupiest "hip-hop" debut in years, but Strange Clouds sounded like his audition to become the mascot for Disneyland Paris. He gushed platitudes and mixed it up with unwisely chosen collaborators (Taylor Swift, Ryan Tedder) over bad eurozone synths.
Others Tagged With