12 Mississippi Bands You Should Listen to Now
William Faulkner said, "To understand the world, you must first understand a place like Mississippi." To understand American music, you also must first understand Mississippi. After all, the roots of our nation's music run through the Magnolia State. Whether it's the father of country music Jimmie Rodgers, the father of the Delta blues Charley Patton or the King of Rock 'n' Roll Elvis Presley, Mississippi's impact on music is immeasurable—the state's musical heritage is as rich as Delta soil. As Robert Plant said, "Once I heard the music of the Mississippi Delta, I was no longer English. I was a man of the world."
As part of our continuing 50 States Project, below are 12 bands with Mississippi roots worth checking out, ranging in genre from gospel to punk.
1. Bass Drum of Death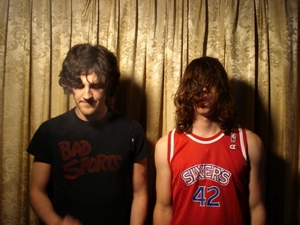 Hometown: Oxford
Members: John Barrett, Print Chouteau, Len Clark
Current Album: GB City (2011)
John Barrett began performing as a one-man band, playing both guitar and drums, when he formed Bass Drum of Death in 2007. GB City, which was released on Oxford's own Fat Possum Records, is lo-fi garage rock at its best. Their song "Velvet Itch" was included in the movie Ghost Rider: Spirit of Vengeance, and their song "Get Found" is featured on the baseball video game MLB 2K12. The band has toured extensively in Europe, including a performance at the Rock en Seine Festival in France, and the US—most recently at SXSW. They will be supporting Black Rebel Motorcycle Club on several dates in April and May, and their second LP is due out later this year.
2. Cedric Burnside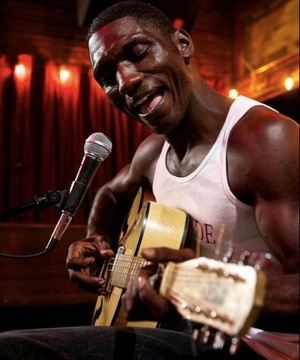 Hometown: Holly Springs
Current Album: The Way I Am (2011)
A list of Mississippi musicians wouldn't be complete without an artist representing the blues, and what better artist to mention than the grandson of R.L. Burnside, the quintessential Delta juke joint bluesman. Cedric was raised playing Hill Country Blues and began performing as a high-spirited drummer at the age of 13 in his grandfather's band—you can hear him on albums such as Burnside on Burnside and_Mr. Wizard_. In addition to being an accomplished drummer, Cedric Burnside also plays guitar in the style of his grandfather, who he refers to as "Big Daddy." The Way I Am pays tribute to the style of blues he was surrounded by growing up and also incorporates elements of funk, R&B and rap.
3. The Como Mamas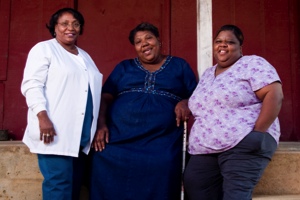 Hometown: Como
Members: Ester Mae Smith, Angela Taylor, Della Daniels
Current Album: Get an Understanding (2013)
Gospel trio The Como Mamas are the newest addition to the Daptone Records family. The group hails from Panola County—a community that lies just east of the Mississippi Delta and was once home to famous blues musician Mississippi Fred McDowell. With the absence of instruments, these three spirited church women create powerful a cappella harmonies that will move even the most dour listener.
4. Dead Gaze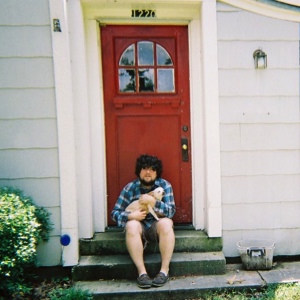 Hometown: Oxford
Members: Cole Furlow
Current Album: Dead Gaze (2012)
Cole Furlow has been releasing material under the moniker Dead Gaze since 2009. Over the past few years, Dead Gaze has released a mishmash of psychedelic and lo-fi pop through the DIY collective, Cats Purring Dude Ranch in Oxford. The new self-titled album brings together the best tracks from his previous releases as well as new, unheard material.
5. The Jag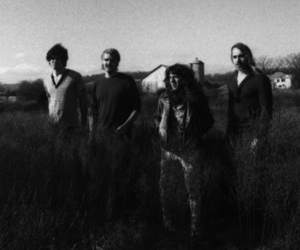 Hometown: Jackson
Band Members: Aaron Tyler King, Joe Regan, Gant O'Brien, Scott Harper (originally from California)
Current Album: Mississippi Acid Pine Highway Tour (2012)
King, Regan and O'Brien met in the summer of 2002 in their hometown of Jackson and formed an indie rock band shortly thereafter. The band's lineup went through multiple permutations over the years until the original three decided to start from scratch in 2011 focusing on a retro southern, psychedelic sound. Recently, the band supported Grace Potter and the Nocturnals on their Pennsylvania, New Jersey and Ohio tour dates.
6. The Jarheads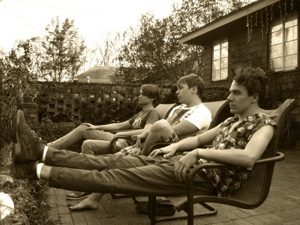 Hometown: Starkville
Members: Grant Beatty, Adrian Lewis, Collin Whitten
Current Album: The Jarheads (2012)
This punk, power trio first met in middle school and came together for their 8th grade talent show. The group released their first EP, No Sugar, in 2009 and their first full-length LP, Breathe In, in 2010. Their self-titled album, which at times is thoughtful and hints at the band's pop sensibilities, may remind listeners of popular power trio The Thermals.
7. John Murry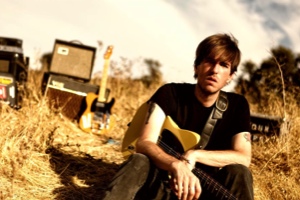 Hometown: Tupelo
Current Album: The Graceless Age (2013)
Murry, the second cousin of William Faulkner, first appeared on a recording with cult Memphis folk singer Bob Frank. Their album of murder ballad duets, World Without End, was released in 2006 to critical acclaim. Although Murry's compositions aren't as macabre as his collaboration with Frank, he still churns out brooding southern songs about heartache, addiction and near-death experiences.
8. Rosco Bandana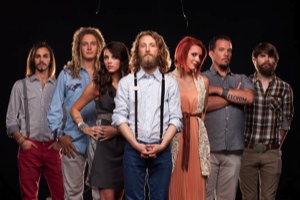 Hometown: Gulfport
Band Members: Jason Sanford, Jenny Flint, Emily Sholes, Josh Smith, Jackson Weldon, Barry Pribyl, Jr., Patrick Mooney
Current Album: Time to Begin (2012)
The septet from Mississippi coast got their start when Sanford wandered into a tobacco store to buy cigarettes—an act of defiance to his strict Christian upbringing. The clerk he met introduced him to bands like Iron and Wine and Neutral Milk Hotel. Around the same time Pribyl, a friend of Sanford's, moved back to Mississippi from Michigan. The two began crafting their rootsy, Americana sound, and Rosco Bandana was born. For their debut, the band worked with Greg Collins, who has worked with U2, KISS and the Red Hot Chili Peppers.
9. Sanders Bohlke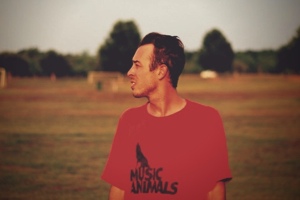 Hometown: Sardis/Oxford
Current Album: Ghost Boy (2013)
Seven years after releasing an eponymous folk debut, Sanders Bohlke has released a full-length follow-up that sounds like a soulful mash-up of Bhi Bhiman and Bon Iver. With Jeffrey Cain of Remy Zero at the helm, the University of Mississippi alum has created headphones music with lush reverb-laden harmonies layered over strings and effects.
10. Spacewolf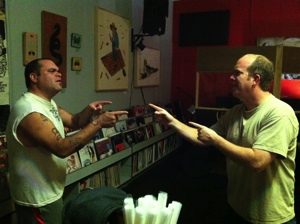 Hometown: Jackson
Members: Drew McKercher, Don Hawkins, Murph Caciedo
Current Album: Spacewolf
Rising from the ashes of other Jackson bands like Roosevelt Noise, Drew McKercher, Don Hawkins, Murph Caciedo got together to jam and liked what they heard. There's a laidback DIY vibe to the band with McKercher known to sing through a homemade microphone built from an old NYC payphone receiver and a beer can. The trio recorded a self-titled debut in 2010 and released it on Business People Music. A follow-up tentatively titled Wolf II is in the works.
11. The Weeks



Hometown: Jackson
Members: Sam Williams, Damien Bone, Cain Barnes, Alex Admiral Collier, Cyle Barnes
Current Album: Gutter Gaunt Gangster (2012)
The Weeks, which came together in high school in 2006 in Jackson, is an indie rock band with heavy grunge and southern rock influences. The band relocated to Nashville but returned to their native Mississippi to record Gutter Gaunt Gangster. Following tours with the North Mississippi Allstars and the Meat Puppets, the band was signed to Kings of Leon label, Serpent and Snakes Records. After joining the new label they re-released Gutter Gaunt Gangster and their forthcoming album, Dear Bo Jackson, was recorded with Grammy Award-nominated producer/engineer Paul Moak, also a Jackson native. The new album will be released in April.
12. Young Buffalo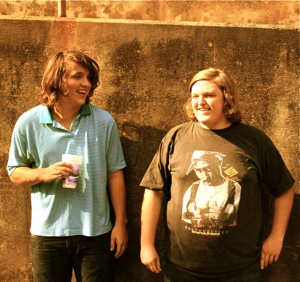 Hometown: Oxford
Members: Ben Yarbrough, Jim Barrett
Current Album: Young Buffalo EP (2012)
This duo began writing music together when they were teenagers, forming their first band in high school. Although the two maintained their friendship, the band went their separate ways for a stint. In 2009, the duo brought Young Buffalo to life at the University of Mississippi. The band's array of influences, everything from afrobeat to indie rock, is showcased in their catchy songs.