20 Memorable TV Marriage Proposals
Page 1 of 4
With spring anew, love is in the air again. Birds are singing, flowers are blooming and wedding season is just around the corner.
Often when our favorite television characters get engaged, it's almost as exciting as if our best friends are the ones that will be heading down the aisle. Unlike film and books, the development of complex character arcs and story lines over consecutive seasons allows the audience to truly invest in these relationships.
Pop culture also provides several examples of how-to and how-not-to propose. TV marriage proposals range from the simple like Jim and Pam from The Office to Lorelai;s elaborate proposition on Gilmore Girls and even the down-right silly like Charlie's from It's Always Sunny in Philadelphia.
Including successes and a few failures, we complied a list of 20 memorable marriage proposals from our favorite television shows.
20. Ben and Leslie on Parks and Recreation

Television's most adorable couple recently tied the knot in one of the best episodes in Parks and Recreation history. Earlier in the season before the impromptu wedding, Ben Wyatt surprised Leslie Knope in her dream house to pop the question. Perfectly combining sweetness and comedy, Leslie made sure she would remember everything about that moment.
19. Dexter and Rita on Dexter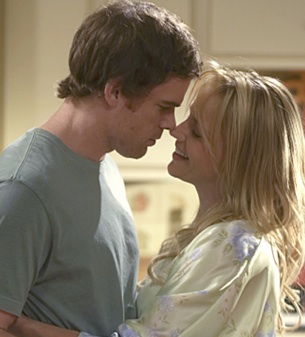 Exposing his rare vulnerability, Dexter proposes not only to his pregnant girlfriend Rita but also her children Astor and Cody and presumably to his unborn child. The serial killer with a heart confesses, "I want us to always go out for banana splits, and replant the lemon tree that keeps dying and I never ever want to miss pizza night." Watch Dexter's proposal here.
18. Jerry and Elaine on Seinfeld

In the season nine episode titled The Serenity Now, Jerry becomes full of strong emotions when he learns how to get mad. These emotions result in Jerry proposing to a humorously-shocked Elaine, who really just wanted a nectarine.
17. Chuck and Blair on Gossip Girl

Gossip Girl core couple finally made it official in the penultimate episode of the series. The reasoning, of course, was more dramatic than it needed to be: Chuck and his father Bart fought at the top of a skyscraper, Bart fell to his death, Blair was the only witness and the couple get married in order for Blair to not have to testify against her husband. Well, at least the proposal still seemed genuine.
16. Sam and Dianne on Cheers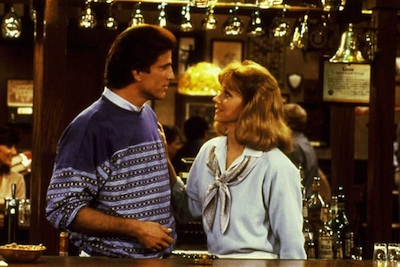 Widely received with mixed reactions, the recipient of Sam's telephone proposal was revealed to be Dianne in the season five premiere accurately titled The Proposal. Whether you love them or hate them, Sam's proposal to Diane on the boat is classic sitcom comedy. Watch Sam propose to Dianne (twice) in the video here.
Others Tagged With