10 TV Show Spinoffs That Got It Right
As a general rule, when it comes to TV, spinoffs aren't that great. It's an uphill battle taking a character from a beloved show, putting them in a new setting and pleasing an audience. For every every successful spinoff, there are a half-dozen failed attempts like Joey, Baywatch Nights or Golden Palace (from The Golden Girls).
But lately it seems networks and producers are hopeful as ever that spinoffs will build on the success of their parent shows. Currently in development are spinoffs of Once Upon A Time, Boy Meets World and The Vampire Diaries. We may even see a Breaking Bad spinoff.
We've listed our favorite spinoffs here so they might act as inspiration for producers taking on the challenge. Or, maybe we just complied this list to remind ourselves that these developing shows could join the list of exceptions, not the rule.
Here are our 10 favorite TV show spinoffs that got it right.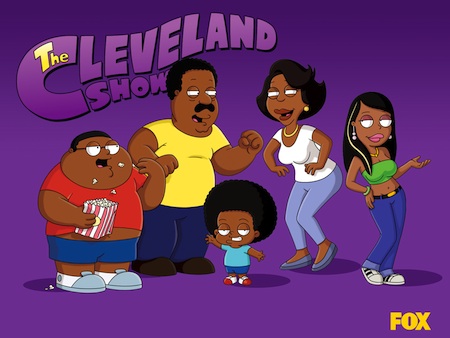 10. The Cleveland Show
Spinoff of: Family Guy
In 2001, Seth MacFarlane helped usher in a new era of animation with his smart, dark comedy Family Guy. The show, mainly about the dysfunctional Griffin family, introduced us to Cleveland Brown as the neighbor and friend of Peter. Insightful, slow-talking Cleveland meets and marries Donna (and her children) in Season Four after divorcing his wife for cheating on him. The Cleveland Show picks up with Cleveland and his new family after they move from Quahog to Virginia. The Cleveland Show is still fairly new at four seasons. But it earns a spot on our list for the ability of MacFarlane to create Family Guy twice (three times if you count American Dad) while still offering something new and hilarious.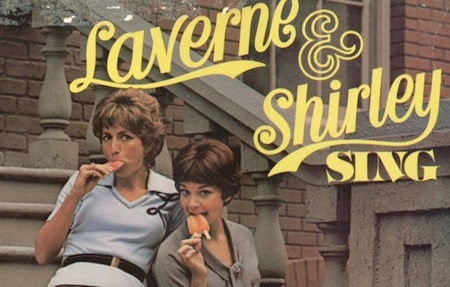 9. Laverne and Shirley
Spinoff of: Happy Days
BFFs Laverne and Shirley first appeared on our TV screens on Happy Days as friends of the epitome of cool himself, Fonzie. Laverne and Shirley took place in Milwaukee and remained in the same time period as Happy Days. Although the show wasn't as closely associated to its parent show as some spinoffs, characters from both shows made the occasional guest appearance on the other. The show was a sitcom but dealt with some heavy topics such as unplanned pregnancy and death. Audiences watched the duo "make their dreams come true " for eight seasons until the show ended in 1983.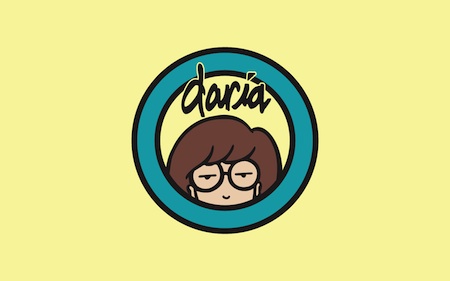 8. Daria
Spinoff of: Beavis and Butt-head
The sarcastic, acerbic Daria was first seen in the world of Beavis and Butt-head on MTV in 1993. She was smarter than the two main characters and acted as an intelligent counter to their idiocy. Daria is slightly unique in the spinoff realm as the series has completely different creators from its parent show. Mike Jugde, who created Beavis and Butt-head, was not involved in the making of Daria but did release the rights to the character to Glenn Eichler and Susie Lynn. The show, which also aired on MTV, premiered in 1997, the same year Beavis and Butt-head's eight-season run ended. The series had very few references to Beavis and Butt-head but drew in smart, young adults. Daria ran for five seasons and ended in 2002.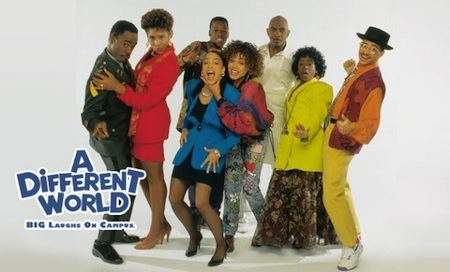 7. A Different World
Spinoff of: The Cosby Show
Created by Bill Cosby, A Different World centered on the eldest Huxtable daughter, Denise. Many say Cosby made the program in order to address issues he purposefully avoided in The Cosby Show including race and class relations. Others say Lisa Bonet's explicit sex scene in Angel Heart had more to do with Cosby's decision to disassociate her with The Cosby Show. Either way, A Different World became a very popular show for fans of The Cosby Show as well as a younger audience. It followed the life of Denise, played by Bonet, at fictional historically black college Hillman. Bonet starred in the series for only the first season. She then became pregnant with Lenny Kravitz's daughter and left the show. At this point the show focus shifted to Denise's college friends. A Different World took an interesting approach to spinoffs as it remained very closely linked with The Cosby Show. Characters from The Cosby Show frequently had guest appearances on A Different World. The series ran for six seasons, ending in 1993, one year after The Cosby Show went off the air.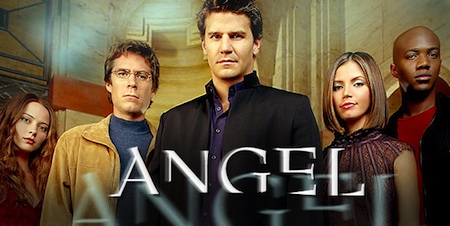 6. Angel
Spinoff of: Buffy the Vampire Slayer
Angel appeared in the first episode of Buffy the Vampire Slayer and was a regular charcter in Seasons Two and Three. Angel played a tragic vampire who desired atonement for his sins after a gypsy restored his human soul. Co-producer David Greenwalt said it became clear to him "Angel grew out of Buffy." In the Season Three finale, Angel heads to L.A. in a continued search for redemption without the help of Buffy. The show that followed was darker than Buffy and attracted fans old and new. Several Buffy characters made the move to Angel, including Cordelia, Wesley and Spike.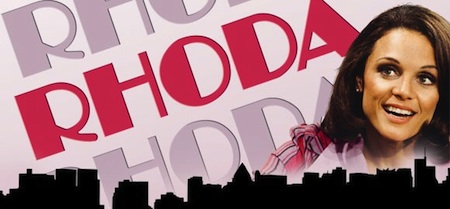 5. Rhoda
Spinoff of: The Mary Tyler Moore Show
Rhoda Morgenstern, played by Valerie Harper, was the best friend of Mary Richard on The Mary Tyler Moore Show. In the fourth season of The Mary Tyler Moore Show, Rhoda leaves Minneapolis to go back to her hometown of New York City. On The Mary Tyler Moore Show, Rhoda was known as the Jewish girl who couldn't get a boyfriend but that part of her character grew less important in the spinoff series. Rhoda marries in the first season of Rhoda and spends the majority of the season working on that relationship and her self-esteem issues. Though Rhoda had only five seasons compared to The Mary Tyler Moore Show's seven, the show had major ratings success, beating out its parent show, and winning Emmys and Golden Globes. You're going to make it after all.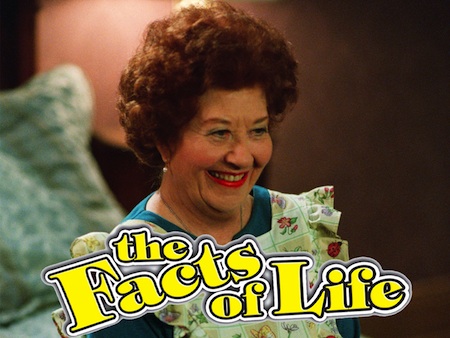 4. The Facts of Life
Spinoff of: Diff'rent Strokes
In 1978, a TV show aired on NBC about a rich white man who adopted two orphaned black boys after their mother died. Called Diff'rent Strokes, the series gave us so much. Most notably, child stars Dana Plato, Todd Bridges and Gary Coleman and of course, his timeless phrase, "What you talkin' 'bout, Willis?" Additionally, it introduced us to sweet housekeeper Edna Garrett. The first season finale of Diff'rent Strokes presented the plot line for the spinoff. Edna was asked to be the housemother at Kimberly Drummond's boarding school, East Lake, and Facts of Life was born. The spinoff did not include many characters from Diff'rent Strokes and Kimberly did not in fact cross over between the series, but Facts of Life allowed viewers a chance to see Edna attempt to handle various teenage girls and their problems. We were also given an entire ensemble of new characters to fall in love with.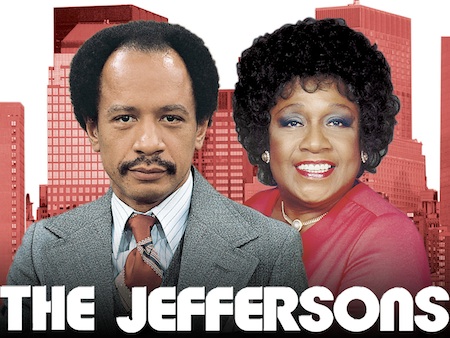 3. The Jeffersons
Spinoff of: All in the Family
The Jeffersons first appeared on TV as the new neighbors of Archie and Edith Bunker on All in the Family. George Jefferson opened a dry cleaners during the first season of All in the Family. His business does very well; eventually allowing The Jefferson's to move from the working class neighborhood in Queens to "a deluxe apartment in the sky" in Manhattan. (The theme song really does describe it perfectly.) The Jeffersons picks up after the move, when George has an entire dry cleaning franchise complete with five locations in the city. The show lasted 11 seasons.
2. The Simpsons
Spinoff of: The Tracey Ullman Show
The Simpsons might be the most popular spinoff that people don't remember is a spinoff. At 24 seasons and counting, it's no surprise people don't associate it with The Tracey Ullman Show—a variety show that only lasted four seasons. Tracey Ullman introduced the Simpsons in a series of shorts for three seasons before producers decided to give the middle-class family its own show. A smart move as the show became Fox network's first series to rank in the Top 30 ratings. The show has gone on to win more 25 Emmy Awards.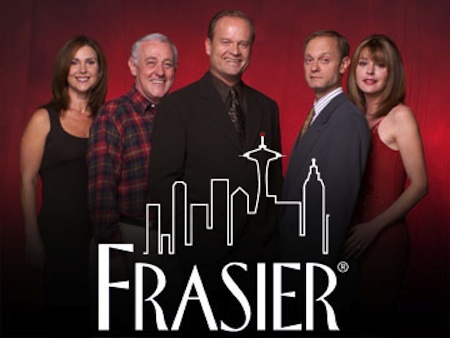 1. Fraiser
Spinoff of: Cheers
Fraiser owes its existence to Cheers, and is one of the most successful spinoffs in television history. The show starred Kelsey Grammer as Fraiser Crane. Towards the end of Cheers, Crane's marriage was on the rocks. In the pilot episode of Fraiser we learn he divorced his wife who has sole custody of his son. He relocated from Boston and the comfort of the Cheers bar to Seattle in an attempt to find happiness again. Fraiser revolves around Crane's job at a radio station as well as his personal life with Crane's brother and father appearing as a part of the main cast. The fact that the series is one of the longest running sitcoms in TV history and made Grammer the highest paid TV actor at the time speaks volumes to how successful a spinoff it was and why it deserves the top spot on our list.
Others Tagged With