10 South Dakota Bands You Should Listen To Now
Just weeks after launching the original Paste website, I relocated with my wife and infant daughter to Sioux Falls, S.D. During the day, I was working as communications director for a non-profit organization supporting healthcare efforts in Africa, Asia and Latin America. But when I wasn't on assignment somewhere tropical, I was adjusting to the quirks of the Midwest—and to the bitter cold. I spent four winters there. During one of them, our grass was covered in snow for 120 days solid.
The city had a lot going for it—beautiful parks, a waterfall, affordable housing, a minor-league baseball team called the Canaries—but a lively music scene was not among them. We were a short walk from Sioux Falls' downtown area, but there weren't a tremendous number of reasons to make the effort.
But since I returned to Atlanta in 2002 to launch Paste as a magazine, the music scene has become a little more promising with bands ranging from quiet alt-folk to thrashy rock. We've compiled a list of 10 bands from South Dakota worth checking out:
1. Amos Slade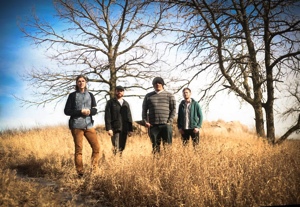 Hometown: Sioux Falls
Band Members: Nick Engbers, Dan Ludeman, Landon Heil, Phil Mueller
Current Release: Hungry Earth (2013)
Amos Slade's music is as hard as the black Dakota dirt come February, and Engbers' vocals are as bleak and lonely as a drive down I-90. The four-piece band is looking to build upon a regional following with the brand new release Hungry Earth.
2. Avian Sunrise



Hometown: Sioux Falls
Band Members: Bryan Wehrkamp, Luke Volden, Corey Gross, Matt Bump
Current Release: Little Visits (2012)
Avian Sunrise layer guitars and vocals on top of piano for arena-sized rock that falls somewhere between Death Cab and The Fray. Vocalist Bryan Wehrkamp's sister lost her battle with depression shortly after the band formed in the bleak winter of 2008, and they made it their purpose to provide hope through their uplifting music.
3. The Kickback


Hometown: Beresford/Chicago
Band Members: Danny Yost, Billy Yost, Jonathan Ifergen, Eamonn Donnelly
Current Release: Kill Fee EP (2012)
The Kickback may have relocated to Chicago, but brothers Danny and Billy Yost are very much from South Dakota. Playing bouncy indie rock with clever lyrics, catchy hooks, and warm, fuzzy guitars, they represent their homestate well. This month they've got a cassingle (yes, a cassingle) release party with Free Energy at Chicago's Lincoln Hall.
4. Mystery Pills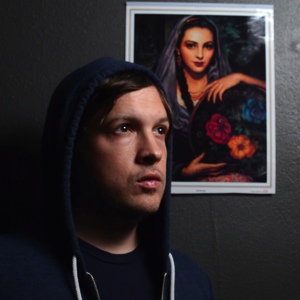 Hometown: Rapid City
Band Members: Raj Dawson
Current Release: Mystery Pills (2012)
Raj Dawson was born on the east side of the state but has spent most of his time in Rapid City, closer to the Black Hills and Mount Rushmore than the flat plains. In 2010, he adopted the name Mystery Pills for his guitar-and-synth-driven basement pop, recording his first songs in a Rapid City bank vault. He followed up his debut EP with the single "Anti-Pattern" last November.
5. Paradise Fears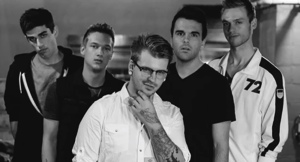 Hometown: Vermillion
Band Members: Cole Andre, Michael Walker, Sam Miller, Jordan Merrigan, Lucas Zimmerman, Marcus Sand
Current Release: Yours Truly
Paradise Fears' earnest, radio-friendly pop is chasing the success of bands like Owl City. It's an ambitious goal for six kids from Vermillion. In 2010, just after high-school graduation for most of the band, the six young friends decided to take a year off school to give the band a try. They followed a cross-country tour with a full-length album Yours Truly.
6. Roman Ships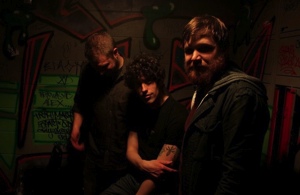 Hometown: Sioux Falls
Band Members: Eli DeGroff, Josh Boyd, Pat Nelson
Current Release: Death and the Lover (2013)
Formed in 2008, Roman Ships plays atmospheric rock with an edge, led by singer/guitarist Eli DeGroff.
7. Soul Crate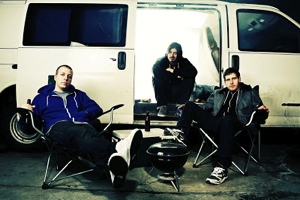 Hometown: Sioux Falls
Band Members: DJ Absolute, Attention Def, Dirty Dee
Current Release: Heartland Panic (2012)
Being the big fish in a small pond has its advantages. Just this month this hip-hop trio has shared local stages with Yelawolf and Macklemore and Ryan Lewis. But they do the Heartland proud as Brothers Attention Def and Dirty Dee join DJ Absolute for soulful, old-school hip-hop—a little bit of the urban West Coast tucked into the corn fields of the Midwest.
8. The Tinder Box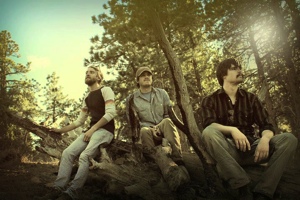 Hometown: Sioux Falls
Band Members: Chad Konrad, Dominic Osterioh, Jon Wallner
Current Release: Who's To Till This Land? (2012)
The low/high harmonies backed by banjo and ethereal guitar call to mind the folk-pop of bands like Of Monsters and Men and The Lumineers. There's a little more of the traditional bluegrass roots here, though, giving it a darker edge. This is lovely music.
9. Typical Hunks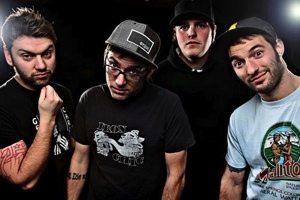 Hometown: Sioux Falls
Band Members: Alex David, Jason Talley, Lenny Pies
Since October 2010, the four members of various Eastern South Dakota bands got together with the goal of having fun. With song titles like "Arthur Itis is a Pain in the Neck" and "Muscle Tribe of Danger and Excellence," their garag-y punk seems like mission accomplished. Unfortunately things seem to have slowed down a bit since the since the departure of founding guitarist Collin Pearson last fall.
10. Wumpus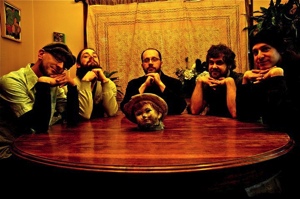 Hometown: Sioux Falls
Band Members: Jason Hegg, Chad McKinney
Current Release: Beach Bullet (2012)
Chief songwriters Jason Hegg and Chad McKinney wrote more than 150 songs since forming five-piece band Wumpus nine years ago, and the output has been all over the map from sludgy rock to psychedelic power-pop. Unfortunately the band just called it quits a few months back after releasing its final album Beach Bullet.
Others Tagged With