Record Store Day 2013: Paste's Staff Picks
It's almost that time of the year again, the third Saturday in April that marks Record Store Day. We've already raided the official RSD list for the goodies we'll be setting our alarm clocks for, and below we've shared a few of them. Feel free to comment with your own favorites below.

Stores participating in tomorrow's Record Store Day are all over the U.S. Find a location here.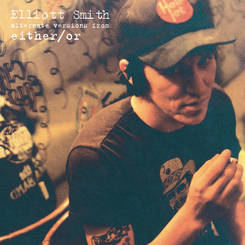 Josh Jackson, Editor-in-Chief
Elliott Smith, Alternate Versions from Either/Or 7"
Either/Or was my introduction to the music of Elliott Smith, but by the second listen the music felt like an old friend. It's a lo-fi record that sounds gorgeous on headphones. The subtleties of the acoustic and electric guitars and organ come through beautifully when you tune everything else out. Listen closely and you'll also hear Smith gasp for breaths at different time in each ear. In other words, it's the best kind of album to own on vinyl. It works when you're feeling a little melancholy, or better yet, just enjoying gray weather with nothing else to do. There's a sadness in these songs that would hang heavily over his life, career and tragic death, but Either/Or isn't just an album to wallow with. The melodies just feel too good.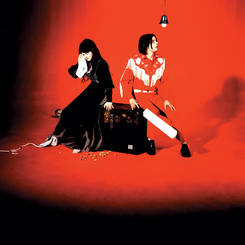 Bonnie Stiernberg, Assistant Editor
The White Stripes, Elephant 12" (10th Anniversary)
To say The White Stripes' breakthrough Elephant is an essential record worthy of any serious collection is an understatement. To say that Jack White—this year's Record Store Day ambassador—loves vinyl is an even bigger one. The man who once gave us the Triple Decker Record can always be trusted when it comes to wax goodness, and this year he celebrates the 10th anniversary of Elephant with a limited-edition, colored double LP with printed inner sleeves. LP1 is split-colored black and red, and LP2 is white vinyl. Get to the stores early for this one; it's bound to get snatched up quickly.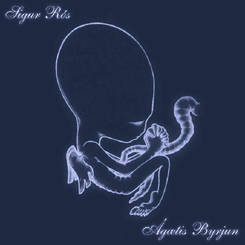 Tyler Kane, Assistant Editor
Sigur Rós, Agaetis Byrjun 12"
It's frustrating that a band whose albums demand hi-fi, careful listens hasn't pressed some of its most essential releases on vinyl. I jumped to see Sigur Rós' Agaetis Byrjun on this year's list for this very reason (it's the first time it's been printed in the U.S.), and I'm now patting myself on the back for not springing for an $80 import copy I saw at my local record store a few years back. It's a spacious, beautiful album, the one that got me hooked on Sigur Rós to begin with, and I can't wait to see what it sounds like cranked on the turntable.

Sean Doyle, Marketing Manager
At the Drive-In, Relationship of Command 12"
It's been a while since At The Drive-In cut their way into the mainstream with their "transmissions from the one armed scissor." Before Cedric and Omar rocketed to Mars, before Jim, Tony and Paul rebuilt in Sparta, they released an album that would become a landmark in the post-hardcore genre. Now the album is being rereleased so we can hear every belting lyric and every guitar hook screaming from 12" vinyl.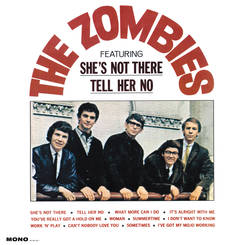 Laura Medina, Graphic Designer
The Zombies – S/T 12"
The Zombies didn't land softly when they released their self-titled debut in the U.S. Like many other albums that crossed the pond, the band took several cuts from their U.K. debut, Begin Here, to act as the foundation for The Zombies, which topped U.S. charts in 1964. This special 180g pressing of the album includes the hit singles "She's Not There" and "Tell Her No" (reason enough to lay down some cash for this record).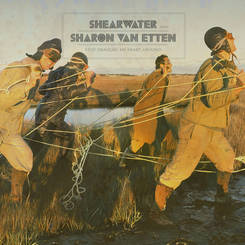 Dacey Orr, Multimedia Editor
Shearwater/Sharon Van Etten – Stop Draggin' My Heart Around b/w A Wake for the Minotaur 7"
When Shearwater (which includes Okkervil River members Will Sheff and Jonathan Meiburg) collaborated with Sharon Van Etten last year to cover Tom Petty's "Stop Draggin' My Heart Around" for AV Club, the band members' clear adoration of the original made their passionate performance even more endearing. Now that Shearon Van Etten-Water (Shearwater Van Etten?) has given the track a proper recording and paired it with an unreleased track "A Wake for the Minotaur," the anticipation is only heightened by the fact that there are only 3,000 copies being printed. This is one to pick up early.

Garrett Martin, Videogames Editor
The Bats – By Night EP, Snapper – s/t EP
Captured Tracks absolutely kills with its reissues. That Cleaners From Venus box was the highlight of last year's Record Store Day, and they're treating this world better than it deserves by reissuing the Flying Nun Records discography. This Record Store Day they're dishing out new editions of two expensive and hard-to-find Flying Nun rarities by two bands started by former members of the Clean. The debut EPs by the Bats and Snapper show off the depth and variety of the New Zealand indie rock scene. The Bats' By Night is smart, sad jangle pop, like if early R.E.M. was more into melancholy than mystery. Snapper sounds like the mean little brother of The Chills on their self-titled EP, with four noisy pop songs that reveal the heavier side of kiwi pop. Anybody interested in New Zealand or Flying Nun or the post-Velvets diaspora should pick these records up.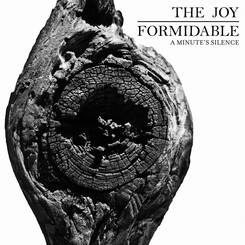 Sean Edgar, Comics Editor
The Joy Formidable, A Minute's Silence 12"
I spent the evening with Welsh rock revivalists The Joy Formidable last year, and I remember thinking that they didn't act much like the guitar-shredding, double-bass slamming face melters their music might tag them as. At all. Lead singer Ritzy Bryan is possibly one of the most gentle, soft-spoken women I've ever met and her boyfriend/bassist Rhydian Daffyd was all kinds of silent, brooding heterosexual man-crush.
After that impression, I began to find mature intricacies in their music as well; the ethereal tremolo of "The Greatest Light Is The Greatest Shade," the folky darkness of "Silent Treatment," etc. The band's Record Store contribution, "A Minute's Silence," might be the most introspective song the band has produced. Based on Bryan's correspondence with author Jonathan Frazen over his book The Corrections, the percussionless track hammers on Daffyd's dramatic piano maneuvers and some ornate string arrangements as Bryan emotes some serious vocal range. It's all incredibly ornate and regal, especially for a band recognized for ushering back grungy stadium rock. The record's B-Side is a Sirius XM cover of Bruce Springsteen's "Badlands." I have no clue how to analyze that, but I'm pretty sure I like it. True to form, The Joy Formidable just don't give a damn for the same played out scenes.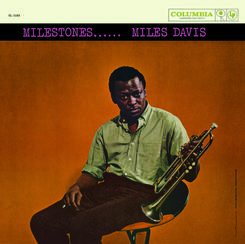 Hilary Saunders, Writer
Art Blakley, John Coltrane, Miles Davis Rereleases
Vinyl was the only means for distributing music during the 1950s and '60s in the heyday of modern jazz. It's fitting then, that Art Blakey, John Coltrane and Miles Davis will get exclusive releases this Record Store Day in the original format of their time—on wax. Art Blakey & The Jazz Messengers' Munich '59 and John Coltrane's Newport '61 have been mastered from the original reels taken at their live shows. Miles Davis' Kind of Blue Sessions '59 pulls entire jams from the recording of his seminal album. Ironically, each of these three releases also comes with a CD version (that we'll probably digitalize quickly thereafter, too).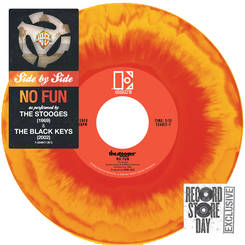 Tyler Bowden, Marketing Intern
The Black Keys/The Stooges "No Fun" Split 7"
Almost as exciting as Iggy reuniting with the Stooges to record an album is the forthcoming Record Store Day-exclusive split 7" from the iconic punk band with The Black Keys. This year's Side By Side Vinyl Series release pairs the Stooges track "No Fun," from their 1969 self-titled debut album, with a little-known Black Keys recording of the same song. From the Keys' 2002 EP The Moan, their updated version tightens up the fuzzy sound of the original for a unique, blues-flavored rendition of the song that makes up with in fun what it lacks in length. A limited 7,500 copies will be pressed on an orange and red sunburst vinyl with Iggy on one side and the Black Keys on the flip.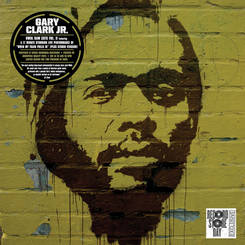 Krystle Drew, Editorial Intern
Gary Clark Jr. – HWUL Raw Cuts, Vol. 2 12"
Gary Clark Jr. popped up on all blues lovers' radars this past year with the release of his major-label debut album Blak and Blu. Collaborating with Alicia Keys and performing at the White House's Red White and Blues event alongside icons like Mick Jagger and B.B. King only solidified his place in the industry. Gary Clark Jr.'s Record Store Day exclusive release, HWUL Raw Cuts, Vol. 2 (12" Vinyl), features both the album and live versions of "When My Train Pulls In," one of the best tracks off his latest album. The song, at almost eight minutes long, features a ridiculously amazing guitar solo that can only sound that much better on vinyl.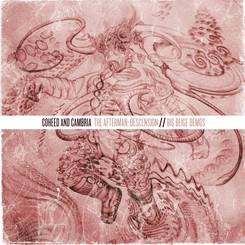 Anita George, Editorial Intern
Coheed and Cambria, The Afterman: Descension (Big Beige Demos)
You don't just casually listen to Coheed and Cambria. The New York-based prog-rock band's songs have always been huge, immersive epics. Think dramatic, powerful stories set to music. This year's release of The Afterman: Descension, the second installment of a two-part album, is a continuation of a storyline from a graphic novel penned by lead singer Claudio Sanchez titled The Amory Wars. The Afterman: Descension tells the story of Sirius Amory through tracks such as "Gravity's Union" and "Number City," both of which feature Coheed and Cambria's signature bold driving beats, inventive guitar riffs and Sanchez's almost-operatic, yet metal scream-singing.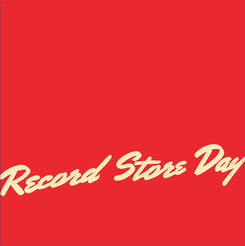 Mark Rozeman, Editorial Intern
Titus Andronicus – Record Store Day
Titus Andronicus stand as one of the great rock bands working today, so naturally, anything they put out is worth at least looking into. Considering that their last album was titled Local Business, it only makes sense that they would participate in a day that's all about supporting the local business that is indie record stores. Record Store Day will see the release of a 12" vinyl from the band called (appropriately) Record Store Day. The album will feature "Still Life with Hot Deuce and Silver Platter," the second track from Local Business, as well as two unreleased tracks titled "(I've Got A) Date Tonight" and "The Dog."

Stephanie Sharp, Editorial Intern
Patty Griffin – Ohio 7"
Though her forthcoming album will not be available to purchase until May 14, Patty Griffin will give us a glimpse of American Kid with her Record Store Day release of the track "Ohio." This release is the first available solo work from the folk songstress since her hiatus that included touring and recording with her boyfriend, the legendary Robert Plant. Limited to only 500 hand-numbered copies, the 7" vinyl of "Ohio" is easily at the top of my list. Here's hoping that I get one of the 25 that are autographed!

Others Tagged With