The 50 Best Romantic Comedies of All Time
Page 1 of 3
Date night doesn't need to mean a formulaic chick-flick that's going to have one-half of the couple squirming and checking baseball updates on his phone. Every year, the Romantic Comedy genre continues to produce some hilarious and original odes to love for all tastes.
Our list ranges in date from 1934's It Happened One Night to 2012's Silver Linings Playbook, covering every decade in between. We only included films where the romance was central to the plot and that we felt were truly funny—whether the dark comedy of Harold and Maude or the slapstick of The Princess Bride. That means that some classic romances like An Affair To Remember and some gut-busting comedies like Bridesmaids got left off (but you should watch them both anyway).
Whether you're watching with that special someone or just watching while dreaming about him or her, these are the 50 Best Romantic Comedies of All Time.

50. Scott Pilgrim Vs. The World
Year: 2010
Director: Edgar Wright
In many ways, all of Edgar Wright's films have been romantic comedies in some fashion. Shaun of the Dead just happens to have zombies and Hot Fuzz just happens to have two males as its romantic leads. In this way, Scott Pilgrim vs. The World is perhaps Wright's most clear-cut attempt at a rom-com. The story deals in a situation that is all too familiar in the relationship world—that of dealing with your romantic partner's past romantic baggage. However, to paraphrase Scott Pilgrim's own words, this emotional baggage (i.e. his girlfriend's evil ex-boyfriends) is actively trying to kill him every 30 seconds. Just as in a musical, where characters start singing when emotions run too high, Scott Pilgrim dishes out video game-style duels whenever a emotional conflict comes into play. As heighted as Scott Pilgrim may seem at times, however, its undertones are all too relatable.—Mark Rozeman


49. Forgetting Sarah Marshall
Year: 2008
Director: Nicholas Stoller
Following one of the standard romantic comedy tropes, a man (in this case played by Jason Segel) is tempted to chase the wrong girl (Kristen Bell), ignoring the soulmate (Mila Kunis) right in front him. But while we'd seen the set-up before, we'd seen nothing like Segal's character Peter getting dumped while naked, Russell Brand as the lead singer for Infant Sorrow or Peter's A Taste For Love Dracula-themed puppet-comedy-rock-opera. Everyone you'd expect (Jonah Hill, Paul Rudd, Kristen Wiig, Bill Hader) co-stars.—Josh Jackson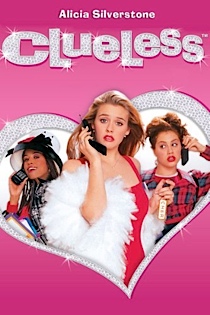 48. Clueless
Year: 1995
Director: Amy Heckerling
A combination of comedy, romance and high-school spunk, Clueless is a story with true '90s flair. Alicia Silverstone stars as the pretty and popular Cher, a privileged valley girl with a penchant for matchmaking. While she cruises potential boyfriends for her girlfriends, she struggles to figure out her relationships. The film is a charming, modern take on Jane Austen's 1815 novel Emma, and with performances by a youthful Paul Rudd and Brittany Murphy, it's anything but an airhead. Could we love this film anymore? As if!—Megan Farokhmanesh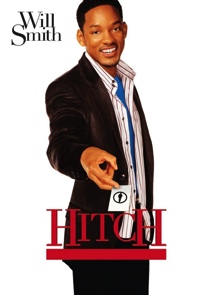 47. Hitch
Year: 2005
Director: Andy Tennant
Sure, Hitch never garnered any high-profile awards buzz. However, this standout 2005 romantic comedy did teach us the Q-tip dance, and we can all be thankful for that. Alex "Hitch" Hitchens is a professional dating consultant with an expertise in teaching nerdy men how to woo women. Played by the delightfully suave Will Smith, the "date doctor" is hired by Albert Brennamen in hopes to win the heart of beautiful celebrity Alegra Cole. While coaching Albert, Hitch also attempts to take his own advice as he charms cynical gossip columnist Sara Melas, who is not too pleased when finding out her beau is actually the man she is attempting to expose. Smith's comedic chemistry with Kevin James is showcased when Hitch teaches Albert how to move it on the dance floor. If any studio executives decide to make a sequel, we suggest you take Aziz Ansari's advice: "Hitch 2 ending- Girl: I'm a girl & need Hitch-esque advice! Me: Hmmm… ENTER @MINDYKALING AS A FEMALE HITCH. TO BE CONTINUED! #Hitch2." Check out all of Ansari's hilarious live-tweets about Hitch here Sharp


46. You've Got Mail
Year: 1998
Director: Nora Ephron
The quintessential tech-based romantic comedy. Rivals away from the computer screen, characters Joe and Kathleen (Tom Hanks and Meg Ryan) unknowingly fall in love with each other via an email relationship and humorously deal with a number of common online dating issues. And come on, it is kind of adorable to see Hanks and Ryan get so excited over AOL Mail.—Anita George


45. Roxanne
Year: 1987
Director: Fred Schepisi
"Because I was afraid of worms, Roxanne! Worms!" Steve Martin's late '80s rom-com isn't just his take on Edmond Rostand's play Cyrano de Bergerac , it's also a funny depiction of what would happen if everyone conducted their romantic lives as if they were giant games of Telephone. Roxanne is one of those smart comedies that seems to effortlessly balance complex, often serious themes of romantic attraction, self-esteem, intelligence and the art of conversation with hilarious pratfalls, physical comedy and sight gags. Even iconic film critics Gene Siskel and Roger Ebert agreed on how wonderful this romantic comedy was, commenting on its effervescence and Martin's ability to take the story of Cyrano de Bergerac and successfully make it his own. Plus, you can't help but smile whenever Martin's prosthetic nose shows up on screen.—Anita George

44. 10 Things I Hate About You
Year: 1999
Director: Gil Junger
Inspired by William Shakespeare's The Taming of the Shrew, the 1999 teen comedy places Katherina and Perturchio into modern times as feminist Kat and bad boy Patrick, the breakout roles for Julia Stiles and Heath Ledger. Patrick is initially paid to charm Kat as a part of an elaborate scheme by Cameron (Joseph Gordon-Levitt) to take out her younger sister, Bianca. Ledger wins Kat and the majority of the female population over during his marching band-accompanied stadium performance of Frankie Valli's "Can't Take My Eyes Off You." Though Kat is angered when finding out about the deal that formed her relationship, the so-called shrew couldn't stay mad for too long after receiving a sincere apology and brand new guitar from her Australian beau. With the perfect amount of '90s nonsense, the film ends with Letter to Cleo performing Cheap Trick's "I Want You to Want Me" atop the roof of Padua High School.—Stephanie Sharp


43. The Lady Eve
Year: 1941
Director: Preston Sturges
One of director Preston Sturges' defining films The Lady Eve centers on a beautiful con woman (Barbara Stanwyck) determined to catch the affections (read: the inheritance) of a naive rich boy (Henry Fonda) just recently arrived from a year-long excursion to the Amazon. In a nice twist from the battle-of-the-sexes formula that characterizes countless entries on this list, The Lady Eve finds the traditional gender roles reversed, with Stanwyck's Jean Harrington acting as the dominant, sexual aggressor with Henry Fonda's sweet but clueless Charles Pike serving as the passive object of desire. With enough secret identities and broad farce to rival a William Shakespeare play, The Lady Eve stands as a stone-cold American classic.—Mark Rozeman


42. Notting Hill
Year: 1999
Director: Roger Michell
Like most good romantic comedies, everything about Notting Hill is an absolute dream: Oh, you're a world-famous American actress, wealthy and beloved by millions? Neat. And you're staying in one of the most beautiful neighborhoods in London (one of the most beautiful cities in the world)? Super cool. But oh no! You collide with a guy in the street and he spills orange juice all over you! Life is ruined! But wait a second. He's an adorable, British independent bookstore owner with a group of quirky friends (including a hilarious Rhys Ifans and a pre-Downton Abbey Hugh Bonneville) and a penchant for spitting out screenwriter Richard Curtis' (Four Weddings and a Funeral, Love Actually) charming one-liners and the face of Hugh Grant, and this is your meet-cute. Anna (Julia Roberts) may "just be a girl, standing in front of a boy, asking him to love her"…but she's a damn lucky girl.—Bonnie Stiernberg


41. Lars and the Real Girl
Year: 2007
Director: Craig Gillespie
Lars and the Real Girl's premise should have been cringe-worthy: Ryan Gosling dates a life-size sex doll, and the entire town goes to great lengths to protect the fairy tale. But Nancy Oliver's Oscar-nominated script is so gentle, and so melancholic, that it becomes a quietly powerful story of a stunted man who finally comes of age. Darkly funny but sweet-natured, Lars is a small treasure.—Jeremy Medina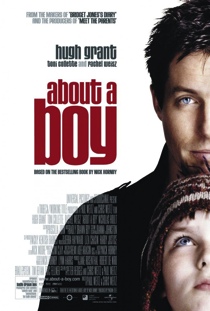 40. About a Boy
Year: 2002
Directors: Chris Weitz, Paul Weitz
No stranger to romantic comedies, Hugh Grant delivered perhaps his best performance ever in About a Boy, a different kind of rom-com. Through his relationship with a young teenager, Grant subtly transforms from notorious womanizer into, well, a man capable of loving the beautiful Rachel Weisz. Grant's relationship with the boy is tender and thoughtful, much like the film itself.—Jeremy Medina


39. It Happened One Night
Year: 1934
Director: Frank Capra
To heck with Gone with the Wind, Clark Gable's portrayal of hard-drinking cynical newsman Peter Warne, a man who finds himself on a road trip with runaway rich girl Ellie Andrew (Claudette Colbert), remains the best role of his career. Likewise, Colbert is an endearing hoot as the impulsive runaway. This being one of the pioneering rom-coms, these two highly opinionated characters who can't stand one another at the beginning inevitably find their feelings softening as they reach the final stretch of their journey. At the time of its release in 1934, It Happened One Night was considered so funny that it won the five major Academy Awards (Best Picture, Director, Actor, Actress and Screenplay) precisely for being so funny. Obviously, nearly 80 years and countless copycats have somewhat diluted the film's originality and humor over time. Nevertheless, it still stands as a towering example of American comedy and a model for all successful rom-coms to this day. Also, let's face it, how many subsequent romantic comedies have had their basis in simple dialogue exchanges like this (between Warne and Ellie's father):
Mr. Andrews: Do you love [my daughter]?
Warne: A normal human being couldn't live under the same roof with her without going nutty. She's my idea of nutty.
Mr. Andrews: I asked you a simple question, do you love her?
Warne: Yes! But don't hold that against me, I'm a little screwy myself!—Mark Rozeman


38. The 40-Year-Old Virgin
Year: 2005
Director: Judd Apatow
Judd Apatow has emerged as the major new voice in the world of romantic comedy. His first directorial effort, The 40-Year-Old Virgin is a big, goofy, hilarious mess of a movie that is anchored by the easy charm of its two principal leads, Steve Carell and Catherine Keener. Their no-nonsense romance is surprisingly understated and adult in a movie with an outrageous premise and lewd jokes. Leslie Mann also deserves credit for that hilarious French toast scene.—Jeremy Medina


37. As Good as It Gets
Year: 1997
Director: James L. Brooks
Jack Nicholson is not exactly the first person who comes to mind when you think romantic leading man. Certainly, when we first meet Melvin Udall, the mean-tempered, OCD curmudgeon at the center of James L. Brooks' As Good As It Gets, it's clear he's no Tom Hanks. That is, until he is one day forced to take care of his neighbor's dog. This event serves as the catalyst for a Scrooge-like transformation as poignant as anything in recent memory. More in touch with his feelings, Melvin soon grows close to the single-mother/waitress (Helen Hunt) at his favorite restaurant and, in the end, overcomes his self-centeredness and lets her know how highly he thinks of her. Cheesy? Yes. But damn if it doesn't work.—Mark Rozeman


36. Punch-Drunk Love
Year: 2002
Director: Paul Thomas Anderson
No doubt about it: Punch-Drunk Love is an odd little film. Director Paul Thomas Anderson recruited Adam Sandler, of all people, to star in his offbeat romantic comedy about a emotionally immature businessman prone to explosive fits of rage. He meets a kindred spirit in Emily Watson, leading the two to proclaim same rather curious declarations of love. The power of Punch-Drunk lies in the thrill that, after ages of loneliness, someone can come along and understand you with just one quick glance.—Jeremy Medina

Others Tagged With