12 Minnesota Bands You Should Listen To Now
Minnesota has already given the world several iconic musicians (Bob Dylan, Prince, The Replacements, Hüsker Dü, The Jayhawks, The Hold Steady), and there's a wealth of talent coming up behind them. For our 50 States Project, we wanted to dig deeper than the many great new bands we've already covered here at Paste—and still heartily recommend (folks like Poliça, Dessa, Trampled By Turtles, Jeremy Messersmith, Cloud Cult, Astronautalis, Peter Wolf Crier and Now Now). It may as well start calling itself Land of 10,000 bands. Here are 12 of our new favorites. As always, let us know yours in the comments section and email 50states@pastemagazine.com for band suggestions in states we haven't covered yet.

Caroline Smith & The Good Night Sleeps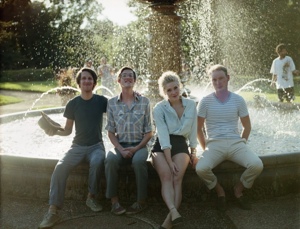 Hometown: Minneapolis
Members: Caroline Smith (vocals, guitar), Arlen Peiffer (drums), Jesse Schuster (bassist), David Earl (miscellaneous)
Current Album: Live at the Cedar
Performing solo and with her backing band The Good Night Sleeps, Caroline Smith has been growing an audience in Minneapolis since she moved there as an 18-year-old singer/songwriter in 2006. After Smith got back from her first European tour, she and her collaborators finished recording their first studio album since 2010. Little Wind, due Sept. 20, expands on Smith's coffeehouse roots into the folkier corners of indie rock. "I just wanted to go back to the music that made me feel happy, that made me want to dance, that makes people feel good," she said in a recent PBS documentary.
Chastity Brown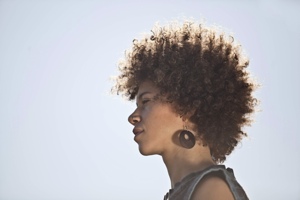 Hometown: Minneapolis
Current Album: Back-Road Highways
Chastity Brown traveled down to Nashville to record her latest album Back-Road Highways, rooted in all kinds of American music. With four albums now under her belt, Brown (who plays guitar, piano, banjo and saxophone) has made a name for herself in Europe, where she's touring again this fall.
Communist Daughter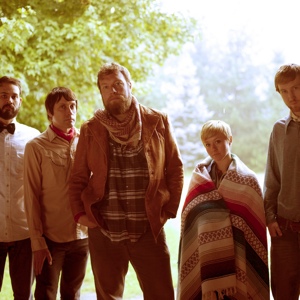 Hometown: Minneapolis
Members: John Solomon (vocals, guitar), Molly Moore (vocals), Adam Switlick (bass), Dan Demuth (drums), Al Weiers (guitar) and Dillon Marchus (keys, guitars)
Current Album: Lions & Lambs EP
Communist Daughter provides a second life for frontman John Solomon's musical career. The quick rise to prominence in the Minneapolis music scene of his band Friends Like These led to a struggle with addiction and some time in jail. He quit music and moved to Wisconsin. Solomon met a young singer named Molly Moore who only agreed to tour with him if he got clean. Now sober, Solomon and a cast of friends are back at it, recording intricate guitar melodies with gorgeous, haunting vocals layered on top.
Guante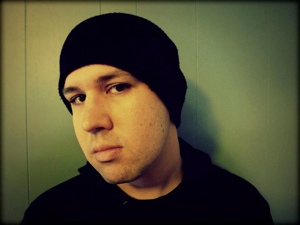 Hometown: Minneapolis
Current Album: You Better Weaponize
Guante is a rapper, a two-time National Poetry Slam champion, an electronic musician, an essayist and an all-around firebrand. His most recent album, last year's You Better Weaponize, was a collaboration with local hip-hop producer Big Cats. The tracks are political but also personal, impassioned without becoming preachy, and always original.
Haley Bonar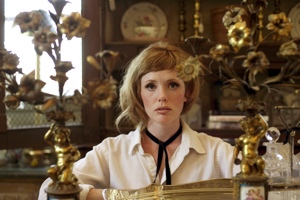 Hometown: Saint Paul
Current Album: Bad Reputation 7"
When Alan Sparhawk saw a 20-year-old Haley Bonar (rhymes with "honor") play an open-mic night, he invited her to open for his band Low. She immediately quit school and hit the road. Her spontaneity has paid as she's since recorded four albums and has been able to tour the country and play her songs alongside folks like Andrew Bird, Amos Lee and Over the Rhine. Her fifth album is currently in the works.
Joey Ryan & The Inks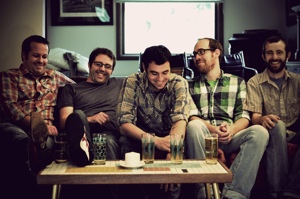 Hometown: St. Paul
Members: Joey Ryan (guitar/vocals), Tim Dickson (keys/vocals), Chris Mitchell (guitar/vocals), Matt Mitchell (bass), Ryan Mach (drums)
Current Album: [pause.]
Minnesota may not feel much like Southern California during those cold winter months, but this quintet sounds sunny enough to melt the St. Paul snow. Plus it's hard not to love a band with a stop-motion Lego video.
Lucy Michelle and the Velvet Lapelles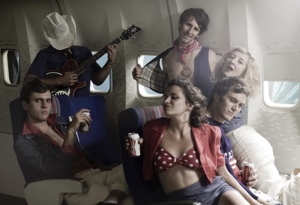 Hometown: Minneapolis
Members: Lucy Michelle (vocals), Geoff Freeman (drums), Ashley Boman (accordion), Chris Graham (guitar), Jesse Schuster (bass), and Eamonn McLain (cello)
Current Album: HEAT
Lucy Michelle and the Velvet Lapelles came together in 2007 after Michelle received a ukulele as a gift from her grandfather and began writing songs. But those simple beginnings don't prepare you for the onslaught of strings and accordion the band delivers. You might have heard their songs on ads for Apple and Target or on Daytrotter's Best Sessions of 2012 playlist.
Night Moves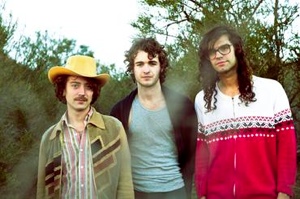 Hometown: Minneapolis
Members: John Pelant (guitars/vocals), Micky Alfano (bass), Mark Ritsema (miscellaneous)
Current Album: Colored Emotions
Call it psychedelic rock or freak folk or just enjoy the strange beauty of these songs. Night Moves has opened for Father John Misty and fellow Minnesotans Poliça, but expect them to be headlining their own tours soon with an album out on Domino Records.
Prissy Clerks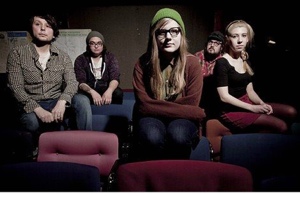 Hometown: Minneapolis
Members: Clara Salyer, Tim Leick Jr., Emily Lazear, Howard Hamilton III, Dylan Ritchie
Current Album: Bruise or Bruised
Featuring members of Minneapolis bands Total Babe, Red Pens and the NPC's, Prissy Clerks is still a bit new on the Minneapolis scene. Recorded in Minneapolis at Ecstattic Attic and in Canon Falls, Minn., at Littlebig Studio, the quintet's debut is full of fuzzy, shoegazy, garage-rock songs. In addition to playing area festivals, they got a gig in Brooklyn for their first mini-tour. "Logistically it was a little silly," she told CityPages. "We figured it out—I got my car worked on, and we fit into my little station wagon, and borrowed as much gear as we could."
Rogue Valley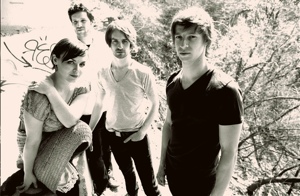 Hometown:
Members: Chris Koza, Peter Sieve, Luke Anderson, Linnea Mohn, Joey Kantor, Paul Engels
Current Album: False Floors
The band's ambitious four-album series (Spring's Crater Lake, Summer's The Bookseller's House, Autumn's Geese in the Flyway, and Winter's False Floors) was recorded in a single year, with each of the 46 tracks imbued with the feel of its respective season. Led by singer/songwriter Chris Koza, the variety in these tracks is as great as Minnesota weather. The band is back in the studio for its first album since 2011.
Sleep Study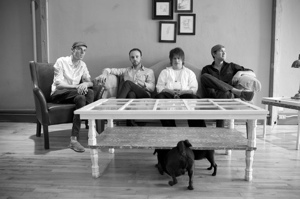 Photo by Elli Rader
Hometown: Minneapolis
Members: Cory Eischen (keys/vocals), Justin Hartke (bass/vocals), Ryan Paul Plewacki (vocals/guitar), and Levi Stugelmeyer (drums)
Current Album: Nothing Can Destroy
'70s British rock meets '80s power pop in this Minneapolis quartet. The infectious track "Flower Girl" off the band's debut album was recently nominated for an Independent Music Award (Best Indie/Alt Rock Song), and they recently played Summerfest in Milwaukee.
We Are The Willows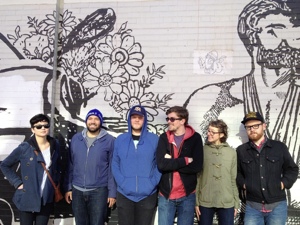 Hometown: Minneapolis
Members:
Current Album: Places
Once the solo project of Peter Michael Miller, We Are The Willows is now a six-piece orchestral-pop band with pedal-steel, violins and cello. Their upcoming album, due out this fall, is based on more than 350 letters Miller's grandparents wrote to each other during World War II, where his grandfather served in the South Pacific. "The songs will be an attempt to understand and communicate notions of love, life, death, and mundanity in a time of national and personal crisis," he writes on the bands website.