The 10 Best Car-Racing Movies of All Time
Ron Howard's Rush hits theaters this weekend. The film, starring Chris Hemsworth and Daniel Brühl, tells the story of rival Formula One racers James Hunt and Niki Lauda. In anticipation for the new movie, we've made a list of best car-racing movies of all time.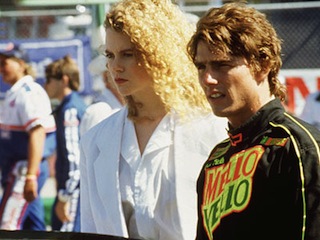 10. Days of Thunder
Tom Cruise abandons the skies of Top Gun and makes his way to the race track in 1991's Days of Thunder. Cruise plays Cole Trickle, an up and coming stock car racer who tries to make it on the NASCAR circuit. The film didn't do so hot at the box office, but with a cast including Nicole Kidman and Robert Duvall, it still makes for a relatively entertaining Hollywood blockbuster.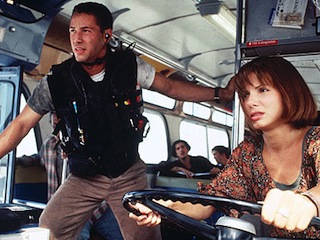 9. Speed
A few years before Keanu Reeves took on "the machines" in The Matrix, he played Officer Jack Traven in the 1994 thriller Speed. Thanks to a terrorist (Dennis Hopper), Reeves is forced to use his expert driving skills to keep a city bus moving over 50mph or it will explode, killing a number of innocent civilians. Speed was directed by Jan de Bont, who worked on other action blockbusters like Die Hard and Lethal Weapon 3, and has all the high-octane intensity you would expect from a solid '90s action flick.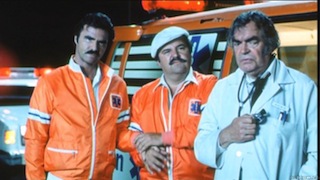 8. The Cannonball Run
1981's Cannonball Run follows the story of a group of wild street racers that compete in a cross-country race (loosely) based on a true story. With a juggernaut cast including Burt Reynolds, Roger Moore, Farrah Fawcett, Dean Martin, Sammy Davis Jr. and Terry Bradshaw, The Cannonball Run is a wildly hilarious and thoroughly entertaining movie.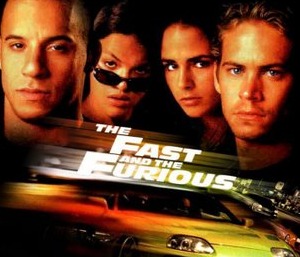 7. The Fast and The Furious
The Fast and The Furious made Paul Walker who he is today. The franchise is currently working on its seventh movie over a 12-year span. Walker plays a cop who gets involved in the underground world of street racing to get to the bottom of a crime. He eventually becomes caught between the two worlds of being an honest cop and staying loyal to his new friend Toretto (Vin Diesel). The Fast and The Furious taught us all about NOS and even helped spawn the popular energy drink.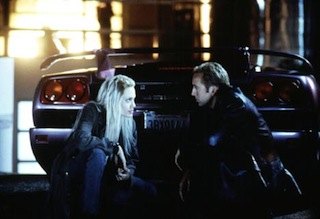 6. Gone In 60 Seconds
This is one of the better bigger-budget performances by Nicolas Cage. In Gone In 60 Seconds, Cage plays a retired car thief who must re-enter the game in order to pay off his brothers debt. He must steal 50 luxury vehicles in one night in order to square things off with his employer. This movie is an automobile-lovers dream. It features Ferraris, Lamborghini's, and an epic chase scene with the prized 1967 Shelby Mustang GT 500 (or "Eleanor).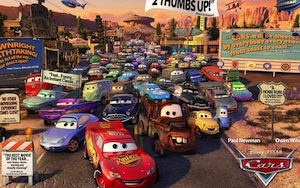 5. Cars
Cars is one of Pixar's most successful franchises in recent history—the movie did so well that Pixar released a spinoff movie Planes, the just-as-cleverly titled Planes. Star race car Lightning McQueen (narrated by Owen Wilson) is forced to help a small town rebuild their roads after McQueen ruins them. Cars has an all-star cast lending their voices including Paul Newman, Bonnie Hunt, Michael Keaton, George Carlin and even professional race car driver Dale Earnhardt Jr. The beauty of Pixar movies is that even adults can enjoy them, and Cars is no exception.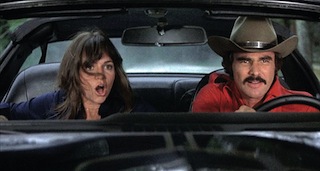 4. Smokey and The Bandit
Yes, The Flying Nun made Sally Field famous. However, Smokey and The Bandit was the first big-screen success for the Oscar-winning actress. Field gets mixed up with the Bandit (Burt Reynolds) and Cledus (Jerry Reed) after she runs out on her wedding and needs a ride. Unfortunately for Bandit, the man Field ran out on is the Sherrif's son. Bandit and Cledus are forced to attempt their cross-country booze smuggle with Sheriff Buford T. Justice and his son Junior chasing them the entire way. Burt Reynolds and Sally Field—what's not to love?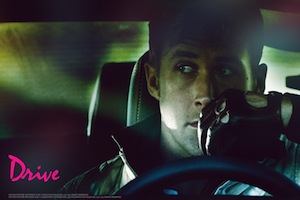 3. Drive
Drive is one of better independent films to be released in recent times. Starring Ryan Gosling and Carey Mulligan, a loner Hollywood stuntman and criminal getaway driver, begins a tumultuous relationship with his neighbor Irene. Gosling is on his way to landing a professional driving contract, but continuing circumstances cause his life to spiral out of control one piece at a time. Gosling's chilling demeanor and cut-throat persona make for an exceptional cinematic adventure.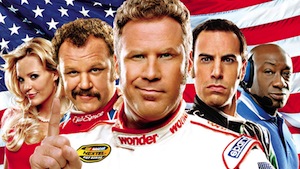 2. Talladega Nights: The Ballad of Ricky Bobby
Talladega Nights has everything: comedy, action, heartbreak, and a huge amount of NASCAR. Will Ferrel's comedic blockbuster tells the story of how Ricky Bobby makes it to the top of the racing world, but then loses it all after a horrific crash. This is Will Ferrel at the peak of his comedy career. Co-written and directed by Adam McKay (Step Brothers, Anchorman, The Other Guys), Talladega Nights brings out the best of Ferrel. A good portion of the movie was actually filmed at the Talladega Super Speedway and features some pretty great racing scenes.
1. Bullit
Steve McQueen's Bullit set the industry standard for cinematic car chases. Arriving a few years before Clint Eastwood's Dirty Harry, Steve McQueen plays a similar character: a gritty, no-nonsense cop named FranK Bullit. Bullit goes on a hunt to find the people trying to kill an important witness—a quest ending in one of the most revolutionary car chase scenes in cinematic history.
Others Tagged With