The 25 Best Kids' Movies on Netflix Instant
Page 2 of 2
Face it. Your kids are probably better (and more experienced) at navigating Netflix than you are. But speaking from personal experience, discernment is something that's usually developed a little later in life. They still might need help finding good movies—not just the poster with the cutest dogs. Thankfully, Netflix Instant has recently expanded its offering recently with some classic kids flicks from Disney, Dreamworks and Universal. The following 25 films are up-to-date as of 9/27/2013. They include both animated and live action and are geared toward a range of ages.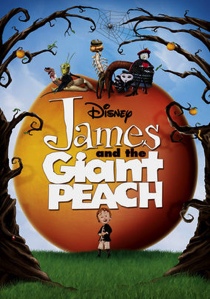 12. James and the Giant Peach
Year: 1996
Rating: PG
For Ages: 7+
When we think of Roald Dahl films, some of the first to come to mind are The Iron Giant, Willy Wonka & The Chocolate Factory, Matilda, The Fantastic Mr. Fox and James and the Giant Peach. But the list also includes the James Bond film, You Only Live Twice in 1967. Point is, the man could write a good story. He refused to allow an animated film to be made when he was alive, but his widow was thrilled with what Tim Burton did, and believes Roald would have been too.—Josh Jackson

11. Rango
Year: 2011
Rating: PG
For Ages: 4+
The most surprising thing about Rango is how much Johnny Depp disappears into the character of a nameless pet chameleon who creates his identity when his terrarium falls out of the back of a car into the desert frontier. Unlike a certain cartoon panda, who was basically an animated version of every Jack Black character ever, Rango is no Keith Richards with an eye-patch or crazy barber/milliner/chocolatier. He's a cipher who becomes a fraud who becomes a hero. It's truly gritty, and that seemed to be what my own kids loved about it. Kids don't always need primary colors and fluffy bunnies and 3-D effects. Sometimes a scrawny, ugly chameleon in the dirty Old West will do.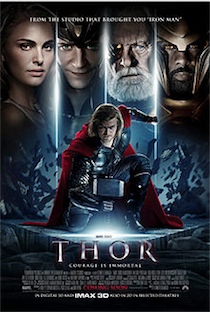 10. Thor
Year: 2011
Rating: PG-13
For Ages: 10+
Though it's rated PG-13, Thor may be the most kid-friendly of the Avengers films. It's a very well-executed movie, offering corny one-liners and plenty of muscle-bound heroism to whet fan appetites. Featuring characters taken from the Marvel comic universe, the film stars Oscar winners Anthony Hopkins and Natalie Portman and is directed by Kenneth Branagh (a guy more normally associated with the Great Bard than with Stan Lee). The story has warrior Thor (Chris Hemsworth) exiled by his father Odin (Hopkins) to Earth from his fantastical home of Asgard. It should be lauded for maintaining a tongue-in-cheek tone. It's surprisingly literate and even sharp in places, while not ever getting too dark or disturbing. It's that balance between edgier complexity and lighthearted appeal that makes Thor suitable for just about everyone.—Jonathan Hickman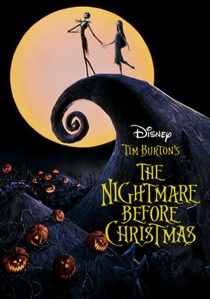 9. The Nightmare Before Christmas
Year: 1993
Rating: PG
For Ages: 8+
On simply a shot-by-shot basis, The Nightmare Before Christmas ranks as one of the most visually splendid films ever made. Jack Skellington, the Pumpkin King of Halloweentown, becomes obsessed with Christmas and decides to hijack the holiday. Often presented under the title Tim Burton's The Nightmare Before Christmas, the film echoes many of the hit director's pet themes, with Jack being one of Burton's many brooding artistic protagonists. The film's actual director was Henry Selick, who oversees an ingenious design and a cast of endearing monsters. The film doesn't quite have the narrative fuel and graceful song lyrics to match Disney's best animated musicals, but every year the film looks better and better.—Michael Burgin


8. The Secret of Nimh
Year: 1982
Rating: G
For Ages: 4+
The film adaption of Robert C. O'Brien's award-winning book was another Don Bluth creation (the opposite of brightly-colored, pop-culture-referencing Pixar flicks—feats of artistic prowess set in dystopic environments and populated by bizarre creatures). It's the story of mouse Mrs. Brisby and her frantic search to move her children to safety as plowing season threatens to destroy her home. Along the way she uncovers N.I.M.H.'s (National Institute of Mental Health) horrific animal-testing past and meets the world's most terrifying owl.—Rachel Dovey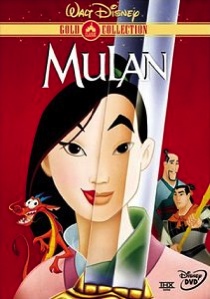 7. Mulan
Year: 1998
Rating: G
For Ages: 3+
It seems like all of Eddie Murphy's best comedic performances since Coming to America are animated. His little dragon Mushu is a sharp source of humor in this otherwise touching retelling of a Chinese folktale—a wonderful move by Disney to give its target market a strong heroine, whose bravery and sense of duty and honor is admirable. Gorgeously animated with rich, saturated colors, the 2-D film is populated by three-dimensional characters. And in a story about honor, the studio brings just the right Eastern touches to pay due respect to China's history.—Josh Jackson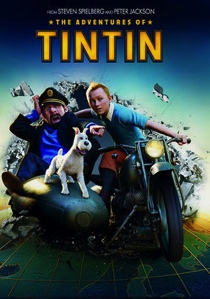 6. The Adventures of Tintin
Year: 2009
Rating: NR
For Ages: 6+
Created by Belgian artist Georges Remi (under the pen name Hergé), the intrepid carrot-topped reporter/sleuth stands as a titan of European comics. But director Steven Spielberg held the film rights for nearly 30 years, waiting for the right moment to give Tintin his cinematic due. The Adventures of Tintin does just that, impressively capturing the spirit of the source material. It's clever in the best sense of the word—from the Tintin mini-adventure embedded in the opening titles to the meticulous attention to details throughout (a quality for which Hergé himself was so admired). As one would expect from a Spielberg-directed adventure, the pacing is "Raiders brisk"—so much so that there was even a little hesitant expectation at film's end as half the audience seemed unsure whether the latest climax was the last.—Michael Burgin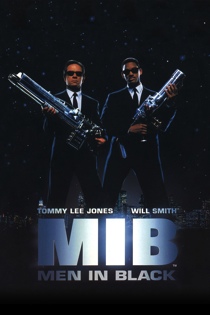 5. Men In Black
Year: 1997
Rating: PG-13
For Ages: 10+
Tommy Lee Jones and Will Smith have tremendous chemistry in what's essentially a buddy cop movie. But if the cocky, young cop starts out sure of himself, Jones' Agent K quickly brings him down to an alien-infested Earth. Delightful in tone, director Barry Sonnenfeld plays into all our wildest conspiracy dreams, turning our everyday world into a secret refuge for an imaginative variety of creatures from planets beyond. The plot might be a little slim, but the alien vignettes along the way are clever enough to carry the weight.—Josh Jackson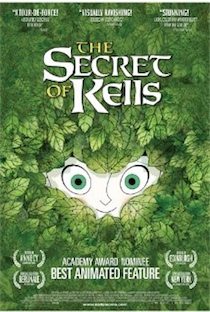 4. The Secret of Kells
Year: 2009
Rating: NR
For Ages: 6+
Set in 8th-Century Ireland, our hero is the 12-year-old apprentice Brendan, who befriends a forest spirit namd Aisling in his quest to protect The Book of Kells from Viking invaders. The Secret of Kells' hand-drawn style gives it a gorgeous and breathtaking visual flair, a charm most of its contemporaries lack.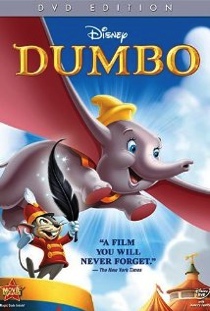 3. Dumbo
Year: 1941
Rating: G
For Ages: 3+
Featuring everybody's favorite lovable misfit, Dumbo was one of Disney's earlier animated successes. Although it's filled with creepy, psychedelic elephant trips, it's a classic feel-good film that teaches lessons of acceptance and the celebration of people's differences. Every kid should see it at least once.—Eric Gossett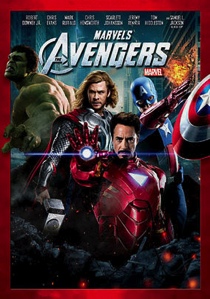 2. The Avengers
Year: 2012
Rating: PG-13
For Ages: 10+
While Joss Whedon smartly recognizes how key Robert Downey Jr.'s Stark is to the story, he also allows most all of his cast, heroes and villain, ample opportunities to shine, both in dialogue and action. (Hawkeye and Nick Fury, not so much.) It can't be overstated how crucial such balance is to a team film. As Loki, Hiddleston may be the best-cast arch-villain since Ian McKellen's Magneto. (This bodes well for the "shared universe" Marvel Studios is building. Just as in its comic books, Marvel needs its villains to emit suitable levels of dastardliness. Let's just hope there are enough British stage and screen actors to supply its needs.) The rest of the principals—particularly Hemsworth, Evans and Ruffalo—inhabit their characters so seamlessly, the viewer can just move straight to the wonder and fun of it all.—Michael Burgin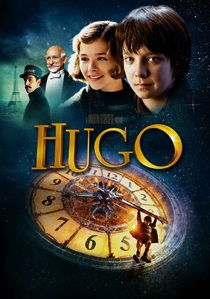 1. Hugo
Year: 2011
Rating: PG
For Ages: 6+
With Hugo, director Martin Scorsese has created a dazzling, wondrous experience, an undeniable visual masterpiece. In his adaptation of Brian Selznick's novel, The Invention of Hugo Cabret, Scorsese weaves together his many passions and concerns: for art, for film, and for fathers and father-figures. He retells the story of a boy (Hugo Cabret, played by Asa Butterfield) in search of a way to complete his father's work. Alongside Hugo's tale is the true story of Georges Méliès (Ben Kingsley), one of the world's first filmmakers.—Shannon Houston

Others Tagged With