The 100 Best Free Movies on Amazon Prime Instant Video
Page 1 of 5
Since we last looked at the best movies that Amazon Instant Video offers free to its Amazon Prime members, the online retailer has eliminated many of our picks. Fortunately, it's also added even more great films.
If you're trying to decide between shelling out $79/year to Amazon, $7.99/month to Netflix or Hulu Plus, compare this list with our Best Movies on Netflix Instant and Best Movies on Hulu Plus lists.
And though on some level, it's ridiculous to for a list to have Zoolander right next to Inherit the Wind, we're evaluating each with an eye on what it's trying to be. We make no effort at separating animated comedies from foreign dramas or documentaries from horror films. We started Paste with the idea that there are lots of people out there whose tastes are as eclectic as ours and who love a variety of genres. Still, we may create some genre-specific lists for Amazon Prime like we do with Netflix. In the meantime, we just hope the following list helps you find something great to watch.

100. Shut Up and Play the Hits
Year: 2012
Directors: Will Lovelaces, Dylan Southern
A year ago, hundreds of friends and thousands of fans converged on Madison Square Garden for LCD Soundsystem's farewell performance. All the while, the cameras were rolling, resulting in Shut Up And Play the Hits, a documentary that follows James Murphy and the band in the days leading up to, during and after the tumultuous four-hour farewell. Directors Will Lovelace and Dylan Southern use a staggering number of cameras and crosscut liberally to provide an experience that's arguably even better than seeing the band live (okay, maybe not quite that good but…). And the scenes outside the concert footage are equally compelling. —Michael Dunaway/Bo Moore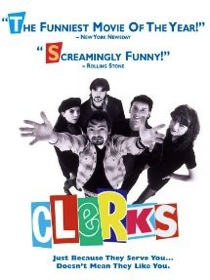 99. Clerks
Year: 1994
Director: Kevin Smith
Sometimes a labor of love becomes something much bigger. When Kevin Smith spent $27,575 to film a black-and-white film about a slacker working at a Quick Stop, no one could imagine how much it would resonate. Filled with philosophical discussions on relationships, purpose and the relative innocence of construction workers on the Death Star, it established Smith as a unique voice for at least a corner of the slacker generation. Smith would return to the world of Dante, Randal, Jay and Silent Bob many times (and with modestly larger budgets), but it would never feel quite as a perfect as the original.—Josh Jackson


98. Dredd
Year: 2012
Director: Pete Travis
Seventeen years is probably far too long after the fact to offer an apology to comic book fans for 1995's abominable film adaptation of Judge Dredd. The good news is, after that extended leave of absence, American audiences have long since stopped wondering why the hell John Wagner and Carlos Ezquerra's grim lawman endures as one of Britain's most popular comic book anti-heroes. Better still, 2012's Dredd wastes no time explaining why, which is just one of the reasons director Pete Travis' Dredd proves a brutally efficient exercise in B-movie know-how. While a few moments of gallows humor emerge—typically of the "Ouch!" variety—any subtext that might get in the way of servicing its adrenalized momentum is cordoned off, so as not to disturb the thrilling crime scene.—Scott Wold


97. Pina
Year: 2012
Director: Wim Wenders
Wim Wenders' film demonstrates how Pina Bausch's attitude and vision toward dance and choreography transcended the theater, how she saw dance in everything, and everything as dance. Bausch once said that in order to dance, "Everyone must have the freedom, without inhibitions, to show everything." Although the audience might not always understand the precise story behind her choreography, the emotions that lie beneath it are palpable and unwavering, whether boundlessly happy or intolerably sad. Ultimately, Bausch's choreography is relatable because it draws from life, from day-to-day experiences and emotions with which we are all familiar. Seeing this art reintroduced back into the life it mimics and enhances—and in three dimensions no less—is a breathtaking spectacle. Pina is an effusion of all the emotions, good and bad, that shape our daily lives and make us human, but most of all, it is a haunting and beautiful elegy to a woman who changed the world's conception of dance.—Emily Kirkpatrick


96. Scream
Year: 1996
Director: Wes Craven
Before Scary Movie or A Haunted House were even ill-conceived ideas, Wes Craven was crafting some of the best horror satire out there. And while part of Scream's charm was its sly, fair jabs at the genre, that didn't keep the director from dreaming up some of the most brutal knife-on-human scenes in the '90s. With the birth of the "Ghost Face" killer, Craven took audiences on a journey through horror-flick fandom, making all-too-common tricks of the trade a staple for survival: sex equals death, don't drink or do drugs, NEVER say "I'll be right back." With a crossover cast of Neve Campbell, Courteney Cox, David Arquette, Matthew Lillard, Rose McGowan and Drew Barrymore (okay, for like, 10 minutes), Scream arrived with a smart, funny take on a tired genre.—Tyler Kane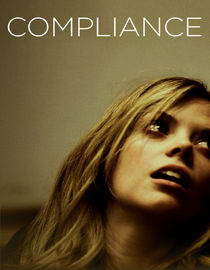 95. Compliance
Year: 2012
Director: Craig Zobel
Filled with superior performances, Compliance does everything within its power to make a far-fetched situation believable. Ann Dowd gives a nuanced portrayal. Dreama Walker takes on a difficult role and delivers. Pat Healy, as the caller, is dead-on creepy, and Bill Camp, as the bumbling fiancé, is perfectly cast. The actors have to be strong since it's such a confined script, taking place mostly within the supply room of the restaurant. Continually, one asks, "Could this really happen?" Apparently, it can, and the film makes the point a few times that similar situations have happened more than seventy times over a ten-year period. It's a conceit that one can accept or not. Whatever the case, it's a frightening thought to realize that people can be so gullible and susceptible to the whims of authority. Is it our desire to please, our desire for structure or is authority simply tapping into our propensity for wrongdoing?—Will McCord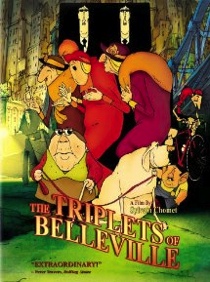 94. The Triplets of Belleville
Year: 2003
Director: Sylvain Chomet
Hearkening back to the glory days of silent cinema with a story that's both brilliant and wickedly funny, The Triplets of Belleville is one of the most inventive and enchanting animated movies you'll see. It captures the spirit of both Jacques Tati and children's picture books with a pitch-perfect sense of timing, finding the elusive pause that precipitates the release of a fantastic belly laugh. The few bits of dialogue are in French (so I guess it's a foreign film), but they're so unimportant they're not even subtitled. The movie pokes fun at Americans' obsession with bigness (and big food), but it taunts the French in equal measure.—J. Robert Parks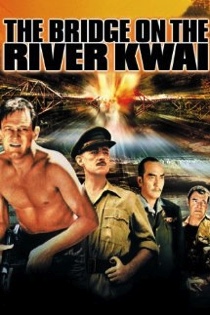 93. The Bridge on the River Kwai
Year: 1957
Director: David Lean
Before he was beach-bumming on Tatooine, Alec Guiness was known by many as Lieutenant Colonel Nicholson in David Lean's The Bridge on the River Kwai. The film follows a group of Allied comandos in the Burmese jungle as they attempt to destroy a bridge built by British POWs. Many times, explosions are exactly what they seem: dazzling and destructive. But in Kwai, the bridge's destruction is a symbol for the film's thematic message on war as a whole, as Major Clipton aptly describes in the closing scene as "madness."—Darren Orf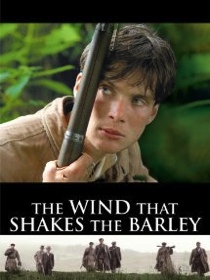 92. The Wind That Shakes the Barley
Year: 2007
Director: Ken Loach
Winner of the 2006 Palm d'Or at Cannes, The Wind That Shakes the Barley thrusts viewers into the rainy landscapes and political tumult of 1920s Ireland. Cillian Murphy gives a potent performance as Damien, a doctor persuaded by his brother (Padraic Delaney) to join the rebel army, which sought to oust the British Black and Tans from their Irish occupation in the 1920s. Though united in a series of ambushes and skirmishes, the Irish "Flying Column" force becomes divided against itself when politics and ideals change, and the brothers find themselves grappling with their loyalties to country and family. It's a movie about a war, but it's not a war movie; rather, it's a quiet, heartbreaking meditation on unity and division in families and nations. Though riddled with bullets and brutality, the film expresses the famously indomitable Irish spirit with subtlety, humanity and passion.—Alissa Wilkinson

91. Into the Abyss
Year: 2011
Director: Werner Herzog
Acclaimed documentarian Werner Herzog's Into the Abyss lives up to its weighty title. The captivating film takes us into the endless depths of the human soul as it explores life, death and everything between. The story centers on two young convicts, Michael Perry and Jason Burkett, who were found guilty of a triple homicide in a small Texas town. Perry sits on death row, eight days away from his execution, while his accomplice, Burkett, faces a life sentence. Thus begins a documentary on capital punishment, but like all Herzog's work, the film looks far beyond a single idea and, despite a transparent agenda, never sermonizes.—David Roark


90. Young Adult
Year: 2011
Director: Jason Reitman
For Mavis Gary (Charlize Theron), high school was the best time of her life, and 20 years later, she hasn't really moved on, ghostwriting soapy young-adult novels from a Minneapolis high-rise apartment decorated like a college dorm room. Mavis is sexy and clever but also oblivious and cruel, and Oscar-winner Charlize Theron embraces all of it, shoving her inevitable awkward humiliation at us. We can't turn away, and as a result, finally, we see her. Re-teaming with her Juno director Jason Reitman, Oscar-winning screenwriter Diablo Cody refreshingly favors sour over sweet, but her the conclusion is more fitting and real than any Hollywood rom-com ending.—Annlee Ellingson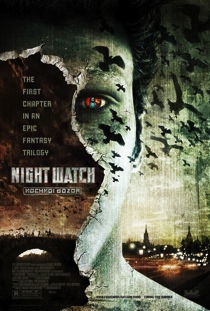 89. Night Watch
Year: 2004
Director: Timur Bekmambetov
A huge hit in its native Russia, Night Watch is a preposterous celluloid Rorschach blot, the backstory and main narratives of which are too feverishly convoluted to summarize. But it works. As an epic about Good and Evil warriors scrapping on the streets of modern Moscow, the film is blissfully free of faux history lessons from the Obi-Wan and Elrond School of Film Exposition. The audience is tossed into a 1,000-year conflict involving witches, curses, vampires, shapeshifters and hypersonic public-utility vehicles and told to sink or swim. Thus, Night Watch feels like Harry Potter's first week at Hogwarts—crammed with the giddy culture shock of constant discovery.—Michael Marano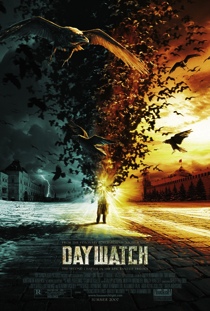 88. Day Watch
Year: 2006
Director: Timur Bekmambetov
Day Watch is the sequel to Night Watch in which we learn that the world is in balance because of a centuries-old truce between the dark-siders and the light-siders who live amongst we clueless mortals.The truce is strained when one of the light guys, Anton, is suspected of murdering a couple of dark side vampires while searching for the mystical "Chalk of Fate." He's also looking for his son who has gone to the dark side. And he's dealing with temporarily inhabiting the body of a woman who used to be an owl. Needless to say, Day Watch can be a tad confusing despite the fact that we are quickly updated on what happened in the first film. But the acting is superb, the dialogue is incredibly sharp and humorous, and the effects are amazing. Even the subtitles are entertaining as the words change color, bounce and crash into pieces.—Tim Basham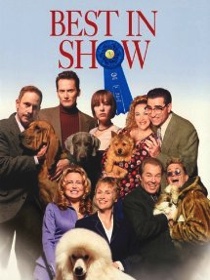 87. Best in Show
Year: 2000
Director: Christopher Guest
Fred Willard is one of Christopher Guest's favorite actors, always portraying the raunchy, inappropriate, fun-loving foil to other more conservative characters. This contrast is the starkest in Best in Show, which sees Willard playing Buck Laughlin, a sports commentator dreadfully out of place at the Mayflower Kennel Club Dog Show. Next to him is a straight-laced and serious dog analyst, who has a hard time hiding his annoyance at Laughlin's buffoonery. It's just one of many wonderful pairings in this classic from the mockumentary king.—Ryan Bort

86. The Cabin in the Woods
Year: 2011
Director: Drew Goddard
For a movie chock-full of twists, perhaps the biggest is that despite all appearances to the contrary, The Cabin in the Woods is a heartfelt love story. Mind you, not between any of the young and pretty college students who tempt fate at the cabin in question. No, this romance is between creators Joss Whedon and Drew Goddard, and the scary-movie genre as a whole. A ménage à terror, if you will. Like Scream before it, the film is a simultaneous dissection and celebration of all the tropes to which it pays homage, while also managing to be a superb example of the genre in its own right. The script is vintage Whedon—smart, funny and surprising. Thanks to Goddard's direction and staging, and despite the film's very focus on the formulaic nature of horror, it still manages to be tense, atmospheric and jump-out-of-your-seat scary. The Cabin in the Woods may very well be the ultimate schlocky little horror movie.—Dan Kaufman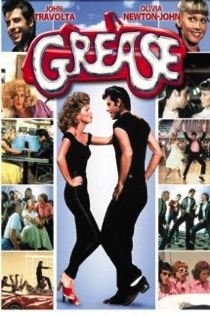 85. Grease
Year: 1951
Director: Randal Kleiser
Okay, so the message Grease leaves us with as Sandy (Oilivia Newton-John) and Danny (John Travolta) head skyward in an unexplained flying convertible—that all you need to do to get boys to like you is dress sluttier and completely change your personality—is uh…not great. But Grease never tries to masquerade as high art or relay any kind of profound mission statement beyond "being a teenager and hanging out with your friends is awesome," and as such, it's incredibly easy to get sucked into its fun. Come for iconic song-and-dance numbers like "You're the One That I Want" and "Summer Nights," stay for goofy one-liners like "if you can't be an athlete, be an athletic supporter," and lament the fact that your high school never had an end-of-the-year carnival.—Bonnie Stiernberg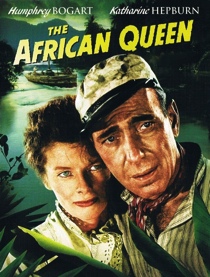 84. The African Queen
Year: 1951
Director: John Huston
The madcap, screwball comedies of the '30s and '40s helped set the template for the battle-of-the-sexes comedies that would populate American cinemas for years to come (and still do, to some extent). Writer/director John Huston's genius in making The African Queen was taking the feuding couple out of the metropolitan areas for which they'd often been associated with and instead placing them square in the middle of an inhospitable jungle. With the added element of survival driving their journey, the flirtatious banter between classy widow Rose Sayer (Katherine Hepburn) and crass boatman Charlie Allnut (Humphrey Bogart) crackles all the more, making for a rom-com as vicious as it is sweet.—Mark Rozeman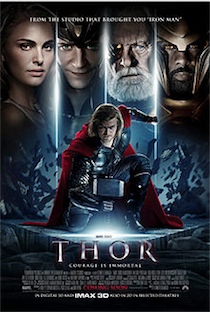 83. Thor
Year: 2011
Director: Kenneth Branagh
Though it's rated PG-13, Thor may be the most kid-friendly of the Avengers films. It's a very well-executed movie, offering corny one-liners and plenty of muscle-bound heroism to whet fan appetites. Featuring characters taken from the Marvel comic universe, the film stars Oscar winners Anthony Hopkins and Natalie Portman and is directed by Kenneth Branagh (a guy more normally associated with the Great Bard than with Stan Lee). The story has warrior Thor (Chris Hemsworth) exiled by his father Odin (Hopkins) to Earth from his fantastical home of Asgard. It should be lauded for maintaining a tongue-in-cheek tone. It's surprisingly literate and even sharp in places, while not ever getting too dark or disturbing. It's that balance between edgier complexity and lighthearted appeal that makes Thor suitable for just about everyone.—Jonathan Hickman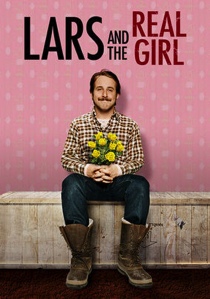 82. Lars and the Real Girl
Year: 2007
Director: Craig Gillespie
Lars and the Real Girl's premise should have been cringe-worthy: Ryan Gosling dates a life-size sex doll, and the entire town goes to great lengths to protect the fairy tale. But Nancy Oliver's Oscar-nominated script is so gentle, and so melancholic, that it becomes a quietly powerful story of a stunted man who finally comes of age. Darkly funny but sweet-natured, Lars is a small treasure.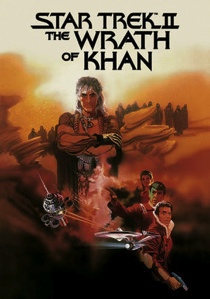 81. Star Trek II: The Wrath of Khan
Year: 1982
Director: Nicholas Meyer
Evoking the most memorable anguished cry in cinema, Khan is a Nietzschean nightmare. Ricardo Montalbán's Khan is a science-grown Übermensch bent on causing interstellar calamity, and arguably captain Kirk's most memorable adversary (Gorn included). What's more scary than a villain designed to be better than you…at everything? Eleven movies in, including an admirable remake from J.J. Abrams, and Star Trek II: The Wrath of Khan is still the greatest of them all.—Darren Orf

Others Tagged With