The 100 Best Free Movies on Amazon Prime Instant Video
Page 4 of 5
Since we last looked at the best movies that Amazon Instant Video offers free to its Amazon Prime members, the online retailer has eliminated many of our picks. Fortunately, it's also added even more great films.
If you're trying to decide between shelling out $79/year to Amazon, $7.99/month to Netflix or Hulu Plus, compare this list with our Best Movies on Netflix Instant and Best Movies on Hulu Plus lists.

40. 4 Months, 3 Weeks, and 2 Days
Year: 2007
Director: Cristian Mungui
With eerily realistic performances and stunning direction, 4 Months, 3 Weeks, and 2 Days combines an uncomfortably forthright discussion of abortion with long, virtuosic handheld camera takes. In Cristian Mungui's hand, these shots are more than just a gimmick; they position the audience behind the camera and refuse to let us look away from the horrors on screen. At times, it's difficult to watch, but few films have ever displayed as perfect a marriage of form and content.—Sean Gandert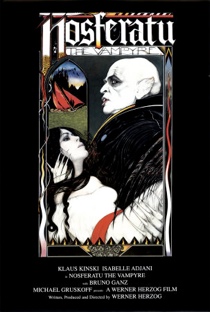 39. Nosferatu
Year: 1929
Director: F. W. Marnau
F.W. Murnau's sublimely peculiar riff on Dracula has been a fixture of the genre for so long that to justify its place on this list seems like a waste of time. Magnificent in its freakish, dour mood and visual eccentricities, the movie invented much of modern vampire lore as we know it. It's once-a-year required viewing of the most rewarding kind.—Sean Gandert


38. Dial M for Murder
Year: 1954
Director: Alfred Hitchcock
The first of Hitchcock's collaborations with Grace Kelly, this film follows a man who attempts to have his cheating wife murdered. Like Rope, the majority of the movie takes place in a single apartment, adding an air of claustrophobia to the thriller.—Bonnie Stiernberg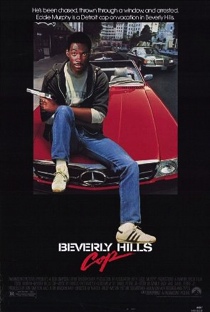 37. Beverly Hill's Cop
Year: 1984
Directors: Martin Brest
We might remember Beverly Hills Cop for Eddie Murphy's one-liners and that perfect microcosm of 1984, "Axel F," but at its heart, it's an action movie. In fact, Mickey Rourke and Sylvester Stallone were both attached to Murphy's role before last-minute re-writes catered the story to the SNL actor. And this was Murphy at his cocky, wise-cracking best—always in complete charge of the situation no matter how much of a fish-out-of-water his Axel Foley might have been.—Josh Jackson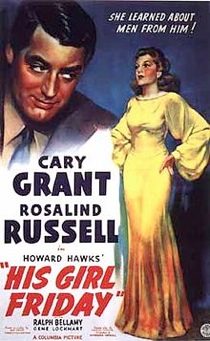 36. His Girl Friday
Year: 1940
Director: Howard Hawks
Adapted from the widely acclaimed play The Front Page, His Girl Friday is a classic whose sharp, witty dialogue matches that of old newsrooms. This smooth-talking editor, played by the always-charming Cary Grant, recognizes true journalistic talent and goes to great lengths to get his best reporter to cover a major story.—Bonnie Stiernberg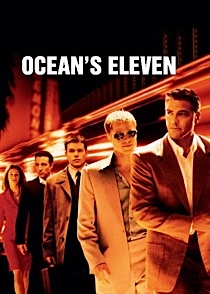 35. Ocean's Eleven
Year: 2002
Director: Steven Soderbergh
If you're going to remake a film with the rat pack, you need a serious quotient of cool, and that's exactly what Steven Soderbergh brought with actors like George Clooney, Brad Pitt, Matt Damon, Bernie Mac and Casey Affleck. Add in Julia Roberts as the love interest, Elliott Gould as the old Vegas bankroller and Andy Garcia as the smooth, villainous casino owner, and you have a heist movie for the ages.—Josh Jackson


34. Monsieur Lazhar
Year: 2012
Director: Philippe Falardeau
Monsieur Lazhar presents various lives with seemingly few similarities forced to deal with tragedy in ways that are remarkably and movingly similar. At a French-Canadian school in Montreal, a teacher has just committed suicide in a classroom, traumatizing her highly impressionable and innocent students. Into her place steps Monsieur Lazhar, an Algerian immigrant who is recovering from an unspeakable personal calamity in his own recent past. Such a meeting of two disparate worlds, especially in a classroom setting, has been played out time and time again in film, often in the most clichéd manner. But Monsieur Lazhar is the exception to the rule. The acting is stellar throughout the film, from the one-named Algerian actor Fellag's subtle and warm portrayal of the title character, to the cast of precocious children who make up his classroom.—Jonah Flicker


33. This is Spinal Tap
Year: 1984
Director: Rob Reiner
What else could be number 11? This is satire at its best, as "the world's loudest band" tours the country with outrageous songs, even more outrageous leather pants, and amps that go just a little bit higher. Christopher Guest plays the misguided lead guitarist, Nigel Tufnel, and his biting comedic timing carries the film. It's a must-see for music fans of any genre.—Caroline Klibanoff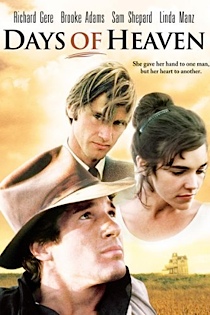 32. Days of Heaven
Year: 1978
Director: Terrence Malick
Terrence Malick recreated the biblical story of Abraham and Sarah as an American myth as large as the southwest it's supposed to take place in. One of the most immediately noticeable aspects of the film is its stunning cinematography. Following the tradition of the French New Wave and other independent American pictures from the '70s, director of photography Nestor Almendros rejected artificial lighting as much as he felt he could and the result is a picture that feels like nothing else from the period. With Badlands Malick found out how to make a film, but it was with Days of Heaven that he found his mature style, and since then he's used the same elliptical, minimalist storytelling and improvised scenes in everything he's done.—Sean Gandert


31. The Remains of The Day
Year: 1993
Director: James Ivory
Merchant Ivory's adaptation of Kazuo Ishiguro's novel is The Good, The Bad and the Ugly of stuffy butler movies. In every genre there's a seminal work, and The Remains of the Day is the strongest execution of a certain type of movie: the sort Eddie Izzard once brilliantly labeled, "room with a view of a staircase and a pond type movies." It's a film about what is not said; filled with painfully reserved people unable to express their feelings about life, love, right and wrong until it's too late; the sort of movie where the most action-packed scene is a maid asking to borrow a book. Granted, absence for this sort of thing has made the heart grow fonder and helped Downton Abbey recently become a cool-kid hit, a sort of über-white version of The Wire. But back in 1993, this sort of Oscar-bait was about to slouch into self-parody, and yes, Merchant Ivory was eventually culpable, but here, with this particular film they were on top of their game and knew how to author this kind of film better than anyone.—Bennett Webber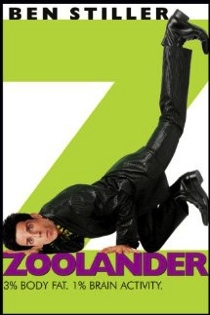 30. Zoolander
Year: 2001
Director: Ben Stiller
Zoolander was a landmark comedy in 2001, thanks to the wonderful chemistry between Ben Stiller and Owen Wilson as a pair of male models. Wilson's Hansel cares more about what bark is made out of and idolizing Sting (not for his music, but for the fact the he's out there doing it) than his rivalry with Ben Stiller's Zoolander. Eventually, the two supermodels must work together to try and bring down Mugatu (Will Ferrell), after he brainwashes Zoolander with the Frankie Goes to Hollywood song "Relax."—Ryan Bort


29. Inherit The Wind
Year: 1960
Director: Stanley Kramer
Adapted from a play of the same name, Inherit the Wind was 45 years removed from The Scopes Monkey trial of 1925 when it was released, but the fictionalized tale also served as a critique of the McCarthyism still affecting Hollywood at the time (the script was adapted by the blacklisted Nedrick Young, who had to use a pseudonym to work for the studio). Starring Spencer Tracy and Fredric March as rival lawyers, it's a (historically inaccurate) ode to intellectual freedom.—Josh Jackson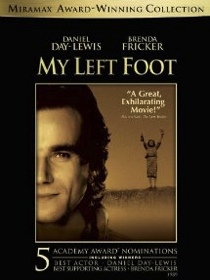 28. My Left Foot
Year: 1999
Director: Jim Sheridan
Outstanding performances and cinematography are the hallmarks of this biopic. Well known for his total-immersion method of character acting, Daniel Day-Lewis takes on the challenge of his career in the role of Christy Brown, an acclaimed Irish writer and artist with cerebral palsy who is only able to control his left foot. This true story is filmed on location, and is a visually compelling study of the slums of Dublin. Director James Sheridan wisely gives us a complete portrait of Brown, warts and all. Bitter, unlikeable and amazingly talented, Christy Brown succeeds in making us cheer for him even as we curse him.—Joan Radell


27. The Talented Mr. Ripley
Year: 1999
Director: Anthony Minghella
Many doubted anyone could do justice to the Ripley novels on celluloid, but Anthony Minghella proved them wrong in spectacular fashion. Lushly photographed, exquisitely art-directed and impeccably timed (not a scene is a moment too long or too short), it intrigues and bewilders like Hitchcock's best work. Career performances from Matt Damon and Jude Law, plus wonderful turns from Philip Seymour Hoffman and Cate Blanchett—and the last time Gwenyth Paltrow was bearable. A frightful—and frightfully overlooked—film.—Michael Dunaway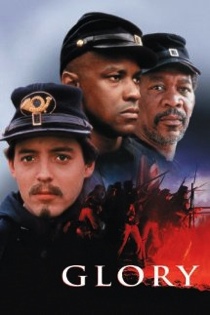 26. Glory
Year: 1989
Director: Edward Zwick
Glory tells story of the first U.S. Army unit made up entirely of African American soldiers, the 54th Massachusetts Volunteer Infantry, as they not only fight Confederate soldiers but the racism prevalent on their own side. Starring Denzel Washington, Matthew Broderick, Cary Elwes and Morgan Freeman, it's an inspiring look at a rarely examined chapter in the Civil War.—Josh Jackson


25. The Last Emperor
Year: 1987
Director: Bernardo Bertolucci
Epic barely begins to describe the scope of Bernardo Bertolucci's Oscar-winning masterpiece which follows Pu Yi, Emperor of China at the age of three before the Ching Dynasty gave way to the first and second republics, Japanese occupation and eventually Communist rule.—Josh Jackson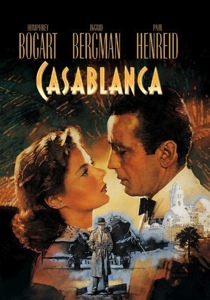 24. Casablanca
Year: 1942
Director: Michael Curtiz
What else can be said about one of the finest romances in film history starring golden-age legends Humphrey Bogart and Ingrid Bergman? Sam can play it again whenever he damn well pleases.


23. Ferris Bueller's Day Off
John Hughes' zeitgeist-y, fourth wall-busting ode to rich, entitled suburban youth vs. killjoy authority announced Matthew Broderick as a bona fide star, and gave us a chillingly prescient glimpse at Charlie Sheen's future in an admittedly funny bit role. Breakfast Club aside, out of all Hughes' decade of teen-centric movies set in the Chicago area, Bueller has almost certainly endured the best, and without all that tortured pretentiousness.—Scott Wold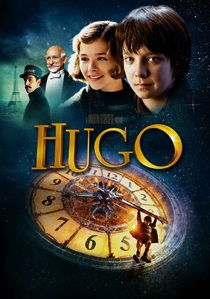 22. Hugo
Year: 2011
Director: Martin Scorsese
With Hugo, director Martin Scorsese has created a dazzling, wondrous experience, an undeniable visual masterpiece. In his adaptation of Brian Selznick's novel, The Invention of Hugo Cabret, Scorsese weaves together his many passions and concerns: for art, for film, and for fathers and father-figures. He retells the story of a boy (Hugo Cabret, played by Asa Butterfield) in search of a way to complete his father's work. Alongside Hugo's tale is the true story of Georges Méliès (Ben Kingsley), one of the world's first filmmakers.—Shannon Houston


21. The Fog of War
Year: 2003
Director: Errol Morris
For those who lived through the '60s, the name Robert McNamara provokes an entire range of emotions and experiences. But even those too young to remember the former U.S. Secretary of Defense will find Errol Morris' amazing film an incredibly relevant portrait of a man who helped shape the 20th century. The primary thrust of the movie is a series of interviews Morris did with McNamara beginning in May 2001 and continuing through the winter of 2002-03. It's principally a movie about war, which is why McNamara's 13-year reign as the president of the World Bank is unfortunately ignored. However, the film raises enough issues, provokes enough questions and challenges enough assumptions to make it essential viewing.—J. Robert Parks

Others Tagged With