The 100 Best Free Movies on Amazon Prime Instant Video
Page 5 of 5
Since we last looked at the best movies that Amazon Instant Video offers free to its Amazon Prime members, the online retailer has eliminated many of our picks. Fortunately, it's also added even more great films.
If you're trying to decide between shelling out $79/year to Amazon, $7.99/month to Netflix or Hulu Plus, compare this list with our Best Movies on Netflix Instant and Best Movies on Hulu Plus lists.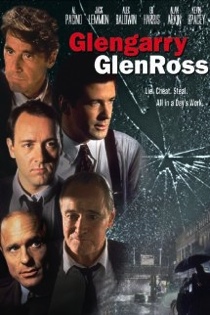 20. Glengarry Glen Ross
Year: 1992
Director: James Foley
Surely somewhere on the Internet there's a catalog of all the potboiler plays that have been turned into lifeless movies; wherein the minimal settings came off as flat rather than intimate or claustrophobic, and the surgically written prose came off as stilted rather than impassioned. Glengarry Glen Ross is the exception and the justification for all noble stage-to-screen attempts since. This adaptation of David Mamet's Pulitzer Prize winning play about workingman's inhumanity to workingman still crackles today, and its best lines (and there are many) have become ingrained in the angrier sections of our collective zeitgeist. James Foley directs the playwright's signature cadence better than the man himself, and the all-star cast give performances they've each only hoped to match since. Mamet, for his part, managed to elevate his already stellar material with his screenplay, adding the film's most iconic scene, the oft-quoted Blake speech brilliantly delivered by Alec Baldwin. This is a film worthy of a cup of coffee and, as we know, coffee is for closers only.—Bennett Webber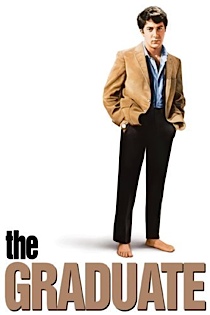 19. The Graduate
Year: 1967
Director: Mike Nichols
In the undisputed king of movies for those headed out into the real world, a hyper-accomplished recent grad (Dustin Hoffman) panics at the prospect of his future and falls into an affair with the much older wife of his father's business partner (Anne Bancroft). It helped define a generation long since embalmed by history, but the sense of longing for an alternative hasn't aged.—Jeffrey Bloomer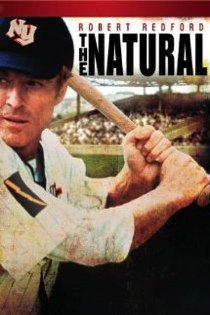 18. The Natural
Year: 1984
Director: Barry Levinson
Baseball has inspired more movies than any other sport, but the greatest of them all is The Natural. Roy Hobbs (Robert Redford) is a promising, young prospect with a bright career ahead of him in the 1930s when a troubled femme fatale guns him down at age 19. Sixteen years after the fact, he isn't ready to let go of his love of the game, getting signed to a fictional scrub team called the New York Knights. It's more than a story about baseball; it's about a middle-aged man living his dream despite the naysayers. It's a tale about a guy distracted by the glitzy glamorous babes all famous people gravitate towards, only to discover a happier life with his high-school sweetheart (Glenn Close). But when Hobbs hits the big two home runs—the one that breaks the clock, and the showstopper at the end that kills the lights, literally—and Randy Newman's beautiful score triumphantly takes over, you know this is the ultimate take on the summer classic.—Joe Shearer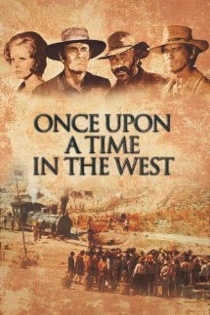 17. Once Upon a Time in the West
Year: 1967
Director: Sergio Leone
Along with The Good, The Bad and The Ugly, Once Upon a Time in the West is a Spaghetti Western masterpiece, a tale of revenge complete with an Ennio Morricone score, Henry Fonda (as a villain) and Charles Bronson as the mysterious stranger. The film would inspire countless directors including Martin Scorsese, George Lucas and Quentin Tarantino, as well as countless scenes in other films (and much of the plot of Rango).—Josh Jackson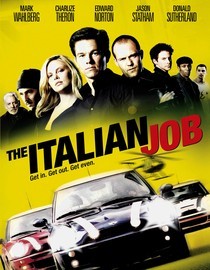 16. The Italian Job
Year: 2003
Director: F. Gary Gray
The Italian Job is different from other heist movies in that it's not all about the money or even the challenge of just trying to steal something without getting caught. Thought it still has the requisite wise-cracking and motley- yet-somehow close-knit-crew of thieves like countless other heist movies, The Italian Job is refreshingly different because it's primarily about betrayal and revenge, rather than just money. Plus, Mini Coopers have never looked so cool.—Anita George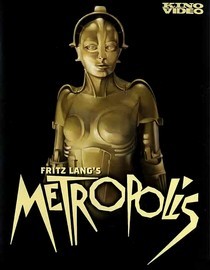 15. Metropolis
Year: 1927
Director: Fritz Lang
Though in hindsight the actual story proves pretty wacky, Fritz Lang's last silent film—before his second masterpiece M—could be called the blueprint for all sci-fi films that followed it. Whether the groundbreaking special effects, the visual scope or the intricate set design, greats such as Ridley Scott, George Lucas and Stanley Kubrick have borrowed from it (Lucas modeled C-3PO directly after the Maria robot). Metropolis, heavily influenced by the books of H.G. Wells, also stands as the first dystopian film in history.—David Roark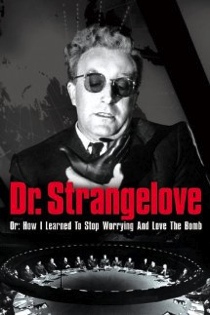 14. Dr. Strangelove, or How I Learned to Stop Worrying and Love the Bomb
Year: 1964
Director:
While attempting to adapt Peter George's novel Red Alert for the big screen, director Stanley Kubrick found that he kept needing to cut out certain real-life details about the emergency nuclear bomb procedures because they were simply too absurd to work in a serious drama. Deciding to rewrite the project as a dark comedy, he recruited renowned satirist Terry Southern to help pen the script. From there, it's all history. To this day, Peter Sellers' three very different (and very funny) performances remain a feat by which few actors have matched. Moreover, the image of Slim Pickens riding the bomb to its destination as well as the final montage of destruction set to the wistful "We'll Meet Again" are the stuff of movie legend. Worldwide Armageddon has never been so hilarious.—Mark Rozeman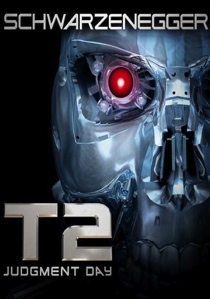 13. Terminator 2: Judgement Day
Year: 1991
Director: James Cameron
That rare sequel that trumps its predecessor, James Cameron and co-writer William Wisher Jr. crafted a near-perfect action-movie script that flipped the original on its head and let Ahnold be a good guy. But it's Linda Hamilton's transformation from damsel-in-distress to bad-ass hero that makes the film so notable. Why should the guys get all the good action scenes? This may not be the best film on this list, but it's the best sci-fi movie. It hits the target it's aiming for squarely in the bullseye.


12. The Thin Blue Line
Year: 1988
Director: Errol Morris
Errol Morris' first mature feature is perhaps the most famous case of a documentary having a life outside the silver screen. The Thin Blue Line focuses on the case of Randall Adams, who allegedly murdered a police officer. Combining his nearly obsessive concern for the truth with his experience as a private detective, Morris unearthed a plethora of misconceptions and flat-out lies that made it clear Adams was being framed. Publicity surrounding the film resulted in his case being re-opened, exonerating Adams.—Sean Gandert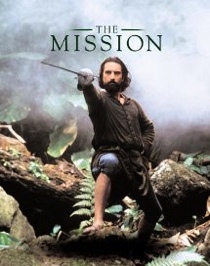 11. The Mission
Year: 1986
Director: Roland Joffé
An unforgettable setting, powerful performances, and a soaring soundtrack by Ennio Morricone all help make The Mission much more than an involving, historically based drama. Instead, Roland Joffé's film serves as a "choose your own path" morality tale as viewers can't help but identify with Father Gabriel (Jeremy Irons) or Mendzoa (Robert De Niro) as the two are caught between faith and a hard place. If anything, since its release The Mission's moral relevance has only increased as a meditation on the distinction between what is truly inevitable and what, instead, we merely make so.—Michael Burgin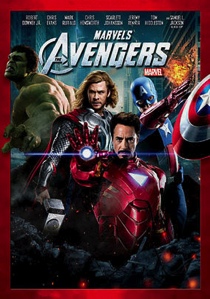 10. The Avengers
Year: 2012
Director: Joss Whedon
While Joss Whedon smartly recognizes how key Robert Downey Jr.'s Stark is to the story, he also allows most all of his cast, heroes and villain, ample opportunities to shine, both in dialogue and action. (Hawkeye and Nick Fury, not so much.) It can't be overstated how crucial such balance is to a team film. As Loki, Hiddleston may be the best-cast arch-villain since Ian McKellen's Magneto. (This bodes well for the "shared universe" Marvel Studios is building. Just as in its comic books, Marvel needs its villains to emit suitable levels of dastardliness. Let's just hope there are enough British stage and screen actors to supply its needs.) The rest of the principals—particularly Hemsworth, Evans and Ruffalo—inhabit their characters so seamlessly, the viewer can just move straight to the wonder and fun of it all.—Michael Burgin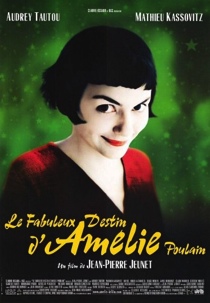 9. Amélie
Year: 2001
Director: Jean-Pierre Jeunet
A delicate, delicious little French trifle, Amélie is easily the most romantic film on this list. The adorable Audrey Tautou launched herself into the American consciousness as the quirky do-gooder waitress who sends her secret crush photos and riddles masking her identity in order to make their first encounter—and first kiss—the most romantic moment of her life. Endlessly imaginative and beautifully photographed, Amélie is a film to be treasured.—Jeremy Medina


8. Reservoir Dogs
Year: 1992
Director: Quentin Tarantino
Reservoir Dogs' debut at the 1992 Sundance Film Festival launched not only the career of one Quentin Tarantino but an American indie genre unto itself characterized by extreme violence, profane dialogue, nonlinear storytelling and a curated soundtrack. Many have tried, but none of his imitators has achieved the visual and aural poetry at work in Tarantino's oeuvre, particularly his magnum opus Pulp Fiction, upon whose release in 1994 newly minted fans went back to discover the aftermath of Mr. Blonde, Mr. Blue, Mr. Brown, Mr. Orange, Mr. Pink and Mr. White's botched diamond heist (but not the heist itself). This is where it all began.—Annlee Ellingson


7. Butch Cassidy and the Sundance Kid
Year: 1969
Director: George Roy Hill
Paired with Robert Redford, Paul Newman tore into his part as the folk outlaw Butch Cassidy and created an instant touchstone of the genre. That Newman lent his star to a film with criminal heroes was a revolutionary act for an actor of his stature at the time, and for that it'll likely remain his best-remembered role.—Jeffrey Bloomer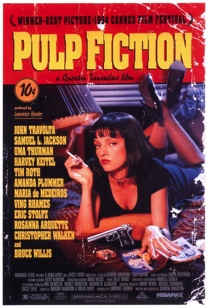 6. Pulp Fiction
Year: 1994
Director: Quentin Tarantino
Still Quentin Tarantino's greatest accomplishment, Pulp Fiction rehashes a handful of other great gangster movies to form a modern masterpiece. In a full-circle plot of crossings and complications, the smart elick of a movie takes us on an ultra-violent and ultra-funny ride with John Travolta at his best and Samuel L. Jackson dropping F-bombs like no one else.—David Roark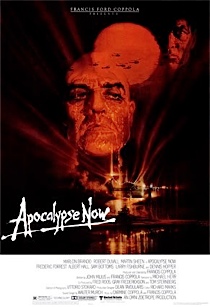 5. Apocalypse Now
Year: 1979
Director: Francis Ford Coppola
Francis Ford Coppola's best film without the word "Godfather" in it was the result of two years in the jungle, which led to performances that captured mental breakdown in a way that felt all too real. The update to Joseph Conrad's Heart of Darkness was a different kind of war movie, one which captured the horror of war and the madness of Vietnam like no other before or since.—Josh Jackson


4. North by Northwest
Year: 1959
Director: Alfred Hitchcock
This stylish thriller is arguably Hitchcock's most visually stunning, featuring a memorable scene atop Mount Rushmore, a run-in with a cropduster and Cary Grant as an ad man who sports some sleek suits that would do Don Draper proud.—Michael Dunaway


3. Citizen Kane
Year: 1941
Director: Orson Welles
Citizen Kane practically invented the movie MacGuffin. The revelation that Charles Foster Kane's cherished Rosebud is, in fact, a (SPOILER ALERT) may be the greatest cinematic reveal of all time, in one of the greatest movies of all time.—Michael Saba


2. Goodfellas
Year: 1990
Director: Martin Scorsese
Based on real life mobster-turned-informant Henry Hill, Goodfellas is largely considered a high-point of Martin Scorsese's career, and of the mob genre in general. Following the rise and fall of the Lucchese crime family, the 1990 classic takes on organized crime with equals parts humor and grit. Between the fantastic ensemble cast (Ray Liotta, Robert De Niro, Joe Pesci) and the intricate cinematography (film nerds could wax poetic about those tracking shots for days), Goodfellas brought Scorsese back into the directorial spotlight.—Katie King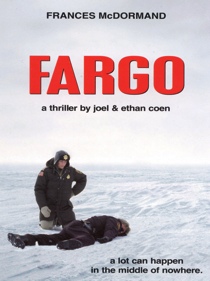 1. Fargo
Year: 1996
Directors: Ethan Coen, Joel Coen
In exploring the unsavory implications of "Minnesota nice," the Coen Brothers created one of the most beloved, acclaimed and quotable films of all time. "Fargo" explores the tension that accompanies polite social norms and the quiet desperations they often mask, and many scenes are awkward enough to make your skin crawl. The emotional restraint displayed by Jerry Lundegaard and Mike is a thin and disingenuous veil over yearnings for money or companionship. The foil to this, obviously, is Marge Gunderson, who just really is that nice and hardworking and downright normal. Because of her and her husband's gentleness, the movie makes you appreciate the art behind postage stamps as much as it makes you cringe at the sound of a wood chipper.—Allie Conti

Others Tagged With