The 30 Best Action Movies on Netflix Instant
Page 2 of 3
These films are filled with the kinds of car chases, gun fights, hand-to-hand combat and explosions that put the action in "action films," all while telling a great story.

20. End of Watch
Year: 2012
Director: David Ayers
David Ayer is best known for penning the action films U-571, The Fast and the Furious, S.W.A.T. and Training Day. In End of Watch, he mines the familiar territory of the police drama, but turns the genre on its head—delivering a film with heart, humor and pathos in between moments of violence. The opening car chase through the streets of South Central Los Angeles, is captured from external and patrol car cameras, giving a real-time documentary feel that persists throughout the movie. The chase ends in a gunfight between suspects and LAPD officers Brian Taylor (Jake Gyllenhaal) and Mike Zavala (Michael Peña). At its core, End of Watch is a buddy cop movie between Gyllenhaal and Peña, who are each at their top of their game. Yes, End of Watch is an action film, but it's also a terrific three-dimensional portrait of police officers' daily lives and the city for which they're responsible.—Christine N. Ziemba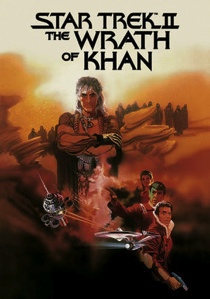 19. Star Trek II: The Wrath of Khan
Year: 1982
Director: Nicholas Meyer
Evoking the most memorable anguished cry in cinema, Khan is Nietzschean nightmare. Ricardo Montalbán's Khan is a science-grown Übermensch bent on causing interstellar calamity, and arguably captain Kirk's most memorable adversary (Gorn included). What's more scary than a villain designed to be better than you…at everything? Eleven movies in, including an admirable remake from J.J. Abrams, and Star Trek II: The Wrath of Khan is still the greatest of them all.—Darren Orf


18. Mission Impossible: Ghost Protocol
Year: 2011
Director: Brad Bird
When last we left Ethan Hunt (Tom Cruise) of the Impossible Mission Force, he and his new bride were traipsing off to a car chase-free life of early retirement. But as we all know, Hollywood cops and spies are never allowed to stay retired for long. Kicking off with a thrilling opening sequence, Mission Impossible: Ghost Protocol is the best entry in the Mission Impossible franchise, and one of the best action movies in recent years. Not bad for first-time live-action director Brad Bird, though with his widely acclaimed previous work on animated features The Iron Giant, and Pixar's The Incredibles and Ratatouille, it's not a huge surprise.—Michael Dunaway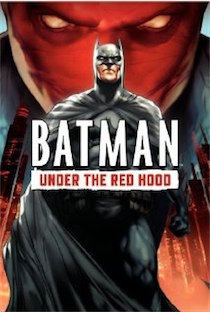 17. Batman: Under The Red Hood
Year: 2010
Director: Brandon Vietti
When a violent figure known as the Red Hood throws Gotham's underworld into chaos, Batman must track down his connection to the late Jason Todd, who became Dick Grayson's successor as Robin until being beaten to death by the Joker. The darkest and most intense of the DC animated films culminates with a three-way battle between Batman, the Red Hood and the Joker that evokes The Good, The Bad and the Ugly in its conflict between three comparably-matched opponents, each of whom embodies a different moral worldview. It should go without saying that it, like Batman: Year One, is not even remotely for kids. Maybe you should steer them toward Batman: The Brave and the Bold instead.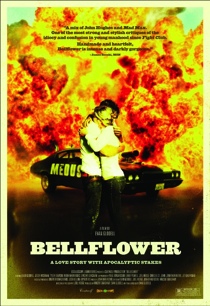 16. Bellflower
The best recommendations at Sundance always seem to come from random strangers, and they usually come on one of the shuttle buses festivalgoers spend so much time on. This year, someone described Bellflower this way: "It's kind of like an edgier 500 Days of Summer, except when she leaves him, instead of getting all sad and mopey, he starts building a monster car with flamethrowers and blowing shit up, and then the whole film turns into this crazy acid trip." She paused. "Oh, and there's lots of fire." The man behind Paste's favorite debut of the year is the sweet, goofy, awkward, audacious, brilliant figure of Evan Glodell. His debut is like seeing a Tarantino or Rodriguez film for the first time, and he's certain to have many, many doors open up as a result.—Michael Dunaway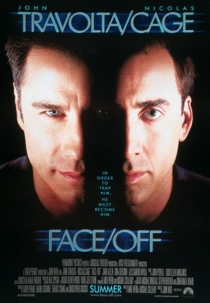 15. Face/Off
Year: 1997
Director: John Woo
"I'd like to take his face…off." Yes, the pinnacle of American action cinema is available for your viewing pleasure in the form of John Woo's iconic Face/Off, with awesomely bad mainstays Nicolas Cage and John Travolta in the leads. Sean Archer, FBI agent and family man, undergoes advanced plastic surgery that gives him the face of his arch nemesis, the comatose terrorist Caster Troy. However, Troy soon awakens and forces scientists to grant him the face of Archer. What follows is an unbearably entertaining display of action sequences and one-liners that promises to be worth your time.—Brian Tremml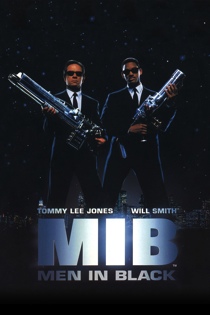 14. Men In Black
Year: 1997
Director: Barry Sonenfeld
Tommy Lee Jones and Will Smith have tremendous chemistry in what's essentially a buddy cop movie. But if the cocky, young cop starts out sure of himself, Jones' Agent K quickly brings him down to an alien-infested Earth. Delightful in tone, director Barry Sonnenfeld plays into all our wildest conspiracy dreams, turning our everyday world into a secret refuge for an imaginative variety of creatures from planets beyond. The plot might be a little slim, but the alien vignettes along the way are clever enough to carry the weight.—Josh Jackson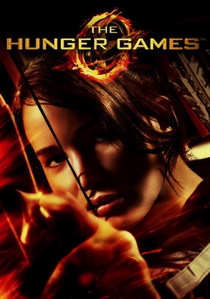 13. The Hunger Games
Original Release: 2012
Domestic Box Office $408 million
Director: Gary Ross
Rating: PG-13
Suzanne Collins' futuristic dystopian society comes to life in the long-awaited debut of The Hunger Games. But it's Jennifer Lawrence's performance as Katniss Everdeen, the 16-year-old protagonist who unapologetically puts her life on the line to save her sister and challenge the twisted logic of the government, that has singlehandedly launched the inescapable book-turned-movie franchise. Fans of the books won't be disappointed. With few exceptions, director Gary Ross doesn't veer too far from Collins' novel. It's rare that a film based on a Young Adult novel is able to juggle so many powerful issues so profoundly, but Ross finds a way to translate Collins' imaginative plots into a visually triumphant, emotional roller coaster of economic struggle, class warfare, politics, sacrifice, independent thinking and rebellion without compromising too much of the original manuscript. (And if you want to watch the Japanese film with a similar story that preceded it, Battle Royale is also available on Netflix Instant Coughlan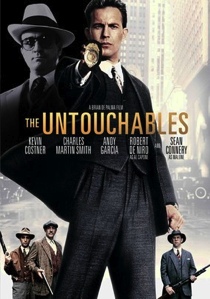 12. The Untouchables
Year: 1987
Director: Brian De Palma
Al Capone and Eliot Ness—the quintessential gangster and the original G-Man—lock horns during Prohibition in one of the greatest American cop movies ever made. The all-star cast is great, but it's Sean Connery as Ness's sidekick, Jim Malone, who elevates this film from standard shoot-em-up to high drama. Director Brian DePalma juxtaposes the stylized and slick with the violent and vulgar, and the contrast serves to heighten our awareness of each. The costumes are rich, the dialog is a pulp-writer's dream, and the fact that Capone is brought down by the office nerd makes everyone feel great.—Joan Radell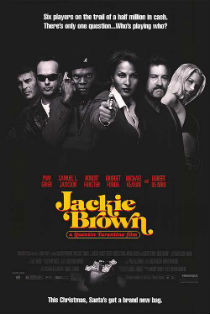 11. Jackie Brown
Year: 1997
Director: Quentin Tarantino
Quentin Tarantino's underappreciated gem Jackie Brown sees Pam Grier as the title character who shakes up the world of bail bondsman Max Cherry (Robert Forster). One of the most brilliant notes in both the main actors' performances is the stillness that each brings to his character. But if the actors are part of the orchestra, so is the music.—Michael Dunaway

Others Tagged With