The 30 Best Action Movies on Netflix Instant
Page 3 of 3
These films are filled with the kinds of car chases, gun fights, hand-to-hand combat and explosions that put the action in "action films," all while telling a great story.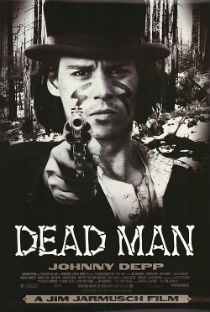 10. Dead Man
Year: 1995
Director: Jim Jarmusch
Jim Jarmusch directed this post-modern examination of the western film genre as American pop culture finally began to veer away from the expected western films. Jarmusch introduced a complete retrospection of a genre plagued with so many social follies. Depp's somber, quiet character, William Blake, is reflective of the heroes of the Wild West's past, but it's his journey that makes this character stand apart.—Clint Alwahab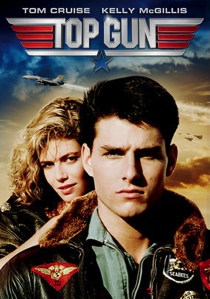 9. Top Gun
Aviator shades, fast airplanes and a touch of beach volleyball make up one of the best action films of the '80s. This film has it all: Tom Cruise in a star-making role; an exhilarating soundtrack courtesy of Kenny Logins; character names like Iceman and Maverick; and finally, perhaps one of the greatest subversive plots in movie history. At the end of the day it is simply impossible to deny the need for speed that lies in all of us.—Brian Tremml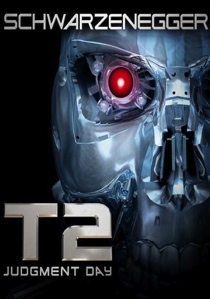 8. Terminator 2: Judgement Day
Year: 1991
Director: James Cameron
That rare sequel that trumps its predecessor, James Cameron and co-writer William Wisher Jr. crafted a near-perfect action-movie script that flipped the original on its head and let Ahnold be a good guy. But it's Linda Hamilton's transformation from damsel-in-distress to bad-ass hero that makes the film so notable. Why should the guys get all the good action scenes? This may not be the best film on this list, but it's the best sci-fi movie. It hits the target it's aiming for squarely in the bullseye.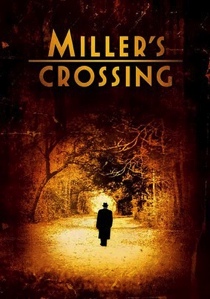 7. Miller's Crossing
Year: 1990
Directors: Joel and Ethan Coen
Like O Brother Where Art Thou a decade later, Miller's Crossing is a terrible choice for those who prefer their Coen films a little less Coen-ish. It's highly stylized, confusing and often ridiculous. But the parts that do work are glorious—Gabriel Byrne's casual indolence, Albert Finney's blustering menace, and most of all, John Turturro's masterful painting of the spectacularly weaselly Bernie Bernbaum. "Look in your heart!"—Michael Dunaway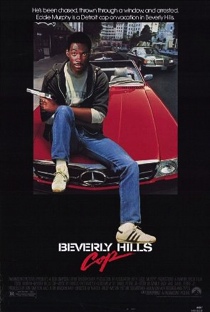 6. Beverly Hill's Cop
Year: 1984
Directors: Martin Brest
We might remember Beverly Hills Cop for Eddie Murphy's one-liners and that perfect microcosm of 1984, "Axel F," but at its heart, it's an action movie. In fact, Mickey Rourke and Sylvester Stallone were both attached to Murphy's role before last-minute re-writes catered the story to the SNL actor. And this was Murphy at his cocky, wise-cracking best—always in complete charge of the situation no matter how much of a fish-out-of-water his Axel Foley might have been.—Josh Jackson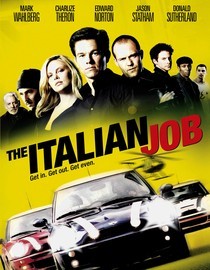 5. The Italian Job
Year: 2003
Director: F. Gary Gray
The Italian Job is different from other heist movies in that it's not all about the money or even the challenge of just trying to steal something without getting caught. Thought it still has the requisite wise-cracking and motley- yet-somehow close-knit-crew of thieves like countless other heist movies, The Italian Job is refreshingly different because it's primarily about betrayal and revenge, rather than just money. Plus, Mini Coopers have never looked so cool.—Anita George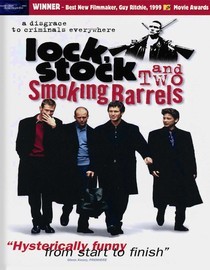 4. Lock, Stock and Two Smoking Barrels
Year: 1998
Director: Guy Ritchie
Guy Ritchie's debut film, a super-stylistic take on the gangster formula, pays homage to the work of Quentin Tarantino—from the sardonic humor, to slapstick violence, to the twisty plot, you could call it the British Reservoir Dogs on crack. Vinnie Jones plays Big Chris as tough as he looked on the football field but also as a loving new dad. P.H. Moriarty is the out-of-control crime boss 'Hatchet' Harry Lonsdale. And its obtrusive soundtrack—a mix of classic rock, reggae and pop—brings it all together.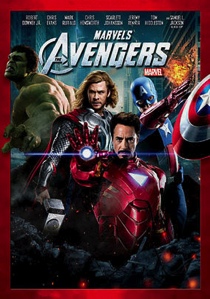 3. The Avengers
Original Release: 2012
Domestic Box Office $623 million
Director: Joss Whedon
Rating: PG-13
While Joss Whedon smartly recognizes how key Robert Downey Jr.'s Stark is to the story, he also allows most all of his cast, heroes and villain, ample opportunities to shine, both in dialogue and action. (Hawkeye and Nick Fury, not so much.) It can't be overstated how crucial such balance is to a team film. As Loki, Hiddleston may be the best-cast arch-villain since Ian McKellen's Magneto. (This bodes well for the "shared universe" Marvel Studios is building. Just as in its comic books, Marvel needs its villains to emit suitable levels of dastardliness. Let's just hope there are enough British stage and screen actors to supply its needs.) The rest of the principals—particularly Hemsworth, Evans and Ruffalo—inhabit their characters so seamlessly, the viewer can just move straight to the wonder and fun of it all.—Michael Burgin


2. Reservoir Dogs
Year: 1992
Director: Quentin Tarantino
Reservoir Dogs' debut at the 1992 Sundance Film Festival launched not only the career of one Quentin Tarantino but an American indie genre unto itself characterized by extreme violence, profane dialogue, nonlinear storytelling and a curated soundtrack. Many have tried, but none of his imitators has achieved the visual and aural poetry at work in Tarantino's oeuvre, particularly his magnum opus Pulp Fiction, upon whose release in 1994 newly minted fans went back to discover the aftermath of Mr. Blonde, Mr. Blue, Mr. Brown, Mr. Orange, Mr. Pink and Mr. White's botched diamond heist (but not the heist itself). This is where it all began.—Annlee Ellingson


1. Butch Cassidy and the Sundance Kid
Year: 1969
Director: George Roy Hill
Paired with Robert Redford, Paul Newman tore into his part as the folk outlaw Butch Cassidy and created an instant touchstone of the genre. That Newman lent his star to a film with criminal heroes was a revolutionary act for an actor of his stature at the time, and for that it'll likely remain his best-remembered role.—Jeffrey Bloomer

Others Tagged With