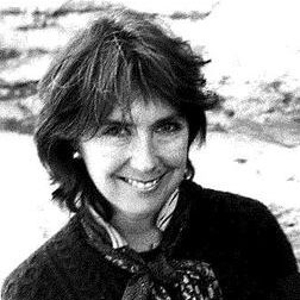 In very sad news, Kate McGarrigle has died.
Kate (and her sister Anna) have, rightly or wrongly, been shuttled to the sidelines over the years. Kate's kids Rufus and Martha Wainwright (of "Bloody Mother Fucking Asshole" songwriting fame/infamy) have claimed the spotlight, and her former husband Loudon Wainwright III still puts out rueful, wise, smartass albums every couple years.
Kate? I haven't followed her for a while, and the last I had heard of her was on a McGarrigle Family Christmas album from a few years ago, where the whole dysfunctional McGarrigle/Wainwright clan got together and sang some painful songs about how difficult it was to be together at Christmas. It was the most dispiriting holiday album I'd ever heard and, strangely, one of the best, because it cut through the mawkish, sentimental bullshit and exposed the dark underbelly of "home for the holidays."
And although she made her share of fine music on her own, I can't help but think of Kate in light of those dysfunctional dynamics. This was the woman about whom Loudon once sang:
Your mother and I are living apart
I know that seems stupid, but we weren't very smart
You'll stay with her, I'll visit you
At Christmas, on weekends, the summertime too
Your mother and I are not getting along
Somehow somewhere something went wrong
Everything changes, time takes its toll
Your folks fell in love, and love's a very deep hole
Your mother and I will do all we can do
To work this thing out and to take care of you
Families get broken, I know it's a shame
It's nobody's fault, and you're not to blame
Your mother and I are both feeling bad
Things will get better, It won't stay this sad
And I hope when you grow up, one day you'll see
Your parents are people, that's all we can be
I love that song. It's tender, and it's raw, and it's infinitely sad, and even though I suspect Kate would have objected to the notion that "it's nobody's fault," it at least acknowledges the value of the woman left behind. No kidding. She was a wife, and a mother, and a friend. No one needs to speak to the people who mourn her loss about value.
She was also a terrific songwriter. Kate, who grew up in Montreal, recorded ten fine albums with her sister Anna, and sang many of her songs in French. So much for Top Ten hits in the U.S.A. But she had a real fondness for America, and one of her best songs sounds like an American hymn to me, and reminds me of the finest work of American hymnodists such as Woody Guthrie and Bruce Springsteen. It's a tale of wandering, pretty much from the New York islands to the redwood forests, in fact, and it's a tale of coming home. I hope Kate has found her true home.
I bid farewell to the state of old New York
My home away from home
In the state of New York I came of age
When first I started roaming
And the trees grow high in New York State
And they shine like gold in the autumn
Never had the blues from whence I came
But in New York State I got 'em
Talk to me of Mendocino
Closing my eyes I hear the sea
Must I wait
Must I follow
Won't you say come with me
And it's on to South Bend, Indiana
Flat out on the western plain
Rise up over the Rockies
And down on into California
Out to where but the rocks remain
And let the sun set on the ocean
I will watch it from the shore
Let the sun rise over the redwoods
I'll rise with it till I rise no more
Talk to me of Mendocino
Closing my eyes I hear the sea
Must I wait
Must I follow
Won't you say come with me
— Kate McGarrigle, "Talk to Me of Mendocino"
Others Tagged With
More in Andy Whitman on Music