New Doctor Who Logo Unveiled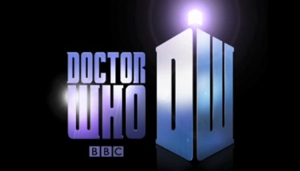 The BBC just unveiled the new Doctor Who logo, which will debut—along with Matt Smith, the latest actor to play the good doctor—in spring 2010. The show's final three episodes with David Tennant are set to air later this year with the old logo, and while I'll miss Tennant's exuberance, I dig the new look. The "D" and the "W" looking like a little blue police box—one of the coolest spaceships around.

Says executive producer Steven Moffat: "The eleventh logo for the eleventh Doctor—those grand old words, Doctor Who, suddenly looking newer than ever. And look at that, something really new—an insignia! DW in TARDIS form! Simple and beautiful, and most important of all, a completely irresistible doodle. I apologise to school notebooks everywhere, because in 2010 that's what they're going to be wearing."
Related Links:
All Doctor Who coverage at Paste
Review: Doctor Who: The Next Doctor
The 12 Best TV Theme Songs From Current Shows
Others Tagged With