Eddie 9V Shows He's a Soulman on Capricorn
Atlanta singer's third album trades blues licks for deep grooves
Music
Reviews
Eddie 9V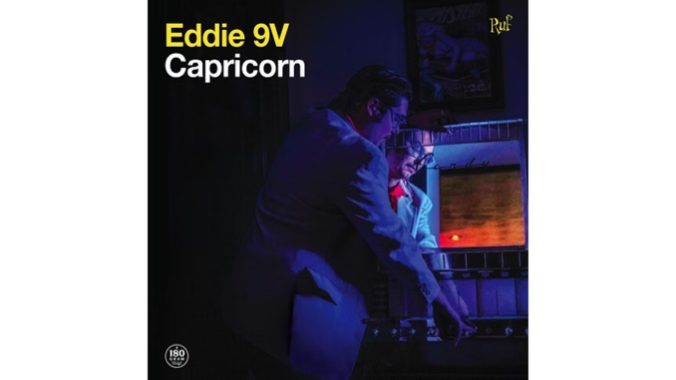 "We're tracking in history right now, y'all," Eddie 9V says at the end of "Yella Aligator," the swamp-funk second single from his latest album. While he's overstating the case a bit, he's not wrong. The Atlanta-born singer, songwriter and guitarist was set up at the venerable Capricorn Studios in Macon, Ga., where the Allman Brothers Band and Percy Sledge had once recorded. Also, Eddie 9V (real name: Brooks Mason Lane) is working in a vintage-style soul vein on most of the 11 songs on his third LP.
It's a shift from the sound of his previous albums, where he dug into old-school electric blues that evoked the crackling, fuzzed-over guitar sound of Elmore James and Freddie King cuts from the '50s. On Capricorn, Eddie 9V is showing off his soulman bona fides with locked-in rhythms, flashy horns and a healthy measure of whirling Hammond organ and electric piano. That's not to say he's forsaken the guitar: there are riffs a-plenty here, the kind that grab hold and pull you under. He even reverts back to the blues on the jumped-up 12-bar number "Down Along the Cove," where he sprays slide guitar licks around like he's shaking hot sauce onto gumbo.
Most often, though, Eddie 9V (Mr. 9V?) is interested in riding deep grooves on Capricorn. "Bout to Make Me Leave Home" is all about the bassline, a funky, loping foundation topped with bursts of brass and electric piano vamps. Guitar takes the lead with a punchy riff that sets up hip-twitching bass and a cascade of horns on "How Long," one of those joyful laments unique to soul music as Eddie 9V sings in his viscous drawl about roaming and rambling in perpetual search of peace of mind. He never says whether he finds what he's looking for, but the fiery guitar solo he drops at the end of the song suggests that the journey matters more than the destination.
Not every song clicks as persuasively. "Mary Don't You Weep" never seems to take off, despite the contrast between the gospel-style female vocals and a bump-and-grind blues vibe. Elsewhere, "It's Going Down" meanders through an acoustic arrangement with guitar noodling and flute accents as Eddie 9V sings about friends "who may be bad people but they're good to me"—surely a low bar for celebrating one's associates. The occasional misstep aside, Capricorn shows another side of a young artist who is still growing into his full potential. Not only can Eddie 9V play the blues, he's got plenty of soul, too.
---
Eric R. Danton has been contributing to Paste since 2013, and writing about music and pop culture for longer than he cares to admit. Follow him on Twitter or visit his website.
Watch Eddie 9V perform live at the Paste Studio on the Road in Atlanta from 2021: