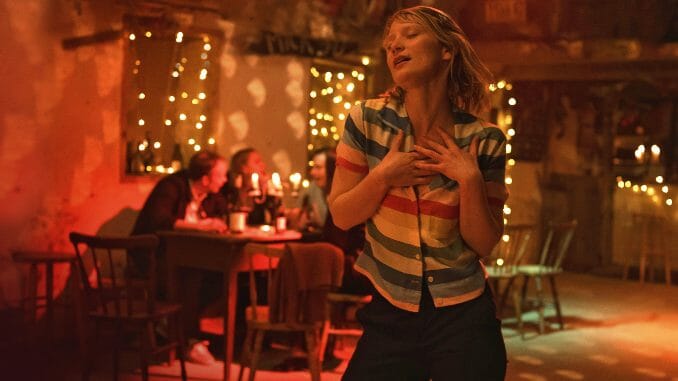 There is an intoxicating warmth that seeps from Mia Hansen-Løve's films, engulfing the viewer with warm hues before slipping beneath their skin, infecting each person with an impending sense of interpersonal doom. If Hansen-Løve has a pervading ideology, it is that time is both a constructive and destructive force, binding love stories together before rearranging them in unfamiliar patterns.
Her preoccupation with time lends itself to long, naturalistic tracking shots, using the camera to capture the texture and shape of someone's daily habits. She will watch someone's tics and preoccupations play out in real time before reverting to the condensed simplicity of a montage, lending her filmography an almost hypnotic quality.
Here is every Mia Hansen-Løve film, ranked:
---
8. Maya (2018)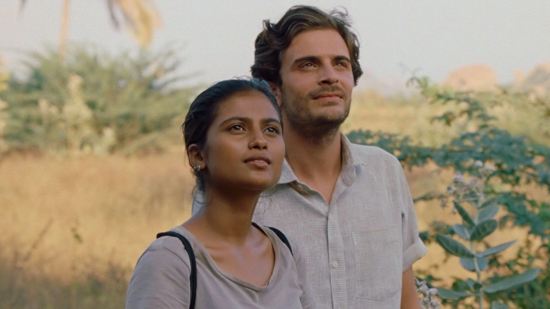 It's worth remembering that all of Hansen-Løve's films are parts of a whole, a long meditation on the same themes in different iterations. Maya may be the least focused of her feature film projects, but it is still fraught with the same existential worries and cares that make her movies so enthralling. The film follows Gabriel (Roman Kolinka), a French war reporter, after he escapes a hostage situation in Syria. He retreats to India where he meets the young, forthright Maya (Aarshi Banerjee). Kolinka is a frequent collaborator of Hansen-Løve's, who knows how to take advantage of his charm to craft compelling, untrustworthy figures that inject an element of necessary chaos into the protagonist's life. Here he is the protagonist, blurred, haunted by something intangible, incapable of offering Maya any clarity. Despite delivering a convincing performance, the plot renders Gabriel unknowable, and the least interesting of Hansen-Løve's main characters.
---
7. Eden (2014)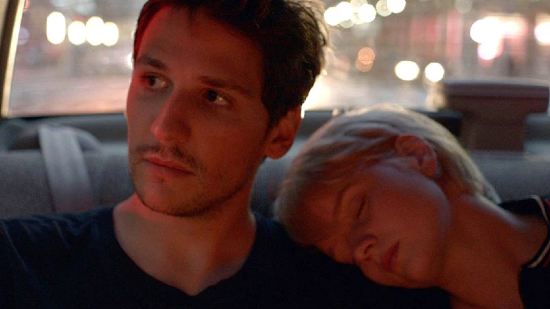 As much as Eden is about music, aesthetically it is about noise versus silence. Club scenes full of pulsing beats, electronic squeals and heavy ambiance are juxtaposed with delicate moments of near-total silence. Hansen-Løve's approach sets off the raucous nightlife with the more personal elements, and illustrates the gulf between Paul (Félix de Givry) and his girlfriend Louise (Pauline Étienne) and everyone else around him as they move on with their lives while he, again, does not. At one point, Paul describes his music as falling somewhere between euphoria and melancholy, which is an apt metaphor for Eden as a whole. Moments of ecstatic celebration meet with those of depression and despair, almost in equal measure. Hansen-Løve renders these two decades of French house as an ambitious, realistic look at a specific era in the evolution of both her main character and a musical genre.—Brent McKnight
---
6. One Fine Morning (2023)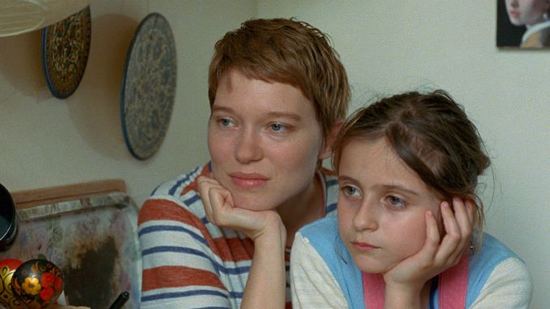 Hansen-Løve's most recent feature film makes use of all the thematic tools she has crafted through her career: A precocious child who observes the adult relationships around her, a parent slipping away, an emotionally ambiguous final scene. But really, it is Léa Seydoux's sense of endless longing in the lead role which reminds the audience that Hansen-Løve is far from mining the depths of her talent as a director. In one of Sandra's (Seydoux) final encounters with her father (Pascal Greggory), she completes an emotional odyssey in the span of a scene. Hansen-Løve isolates her face in a sea of noise and loud reactions, and lets Seydoux lead the audience in a journey of dismissal, fear and begrudging acceptance.
---
5. Goodbye, First Love (2011)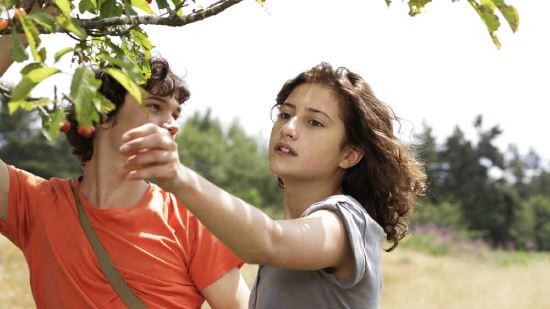 A bruising love story that understands how a first relationship often exists in a sheltered reality, separate from the endless spinning of adult life, Goodbye, First Love is the accurately titled story of Camille (Lola Créton) and Sullivan's (Sebastian Urzendowsky) long-spanning relationship. As Camille's hat floats along the river near Sullivan's cottage in the closing scene, there is a tragic sense of twisted anticipation. This is the beginning for both of them, but the end of their relationship. Hansen-Løve dedicates 108 minutes to exploring the decades-long journey of extracting yourself from someone you loved. The soft summer lighting which colors this film obscures the film's dark, pervading sense of impending loss.
---
4. All Is Forgiven (2007)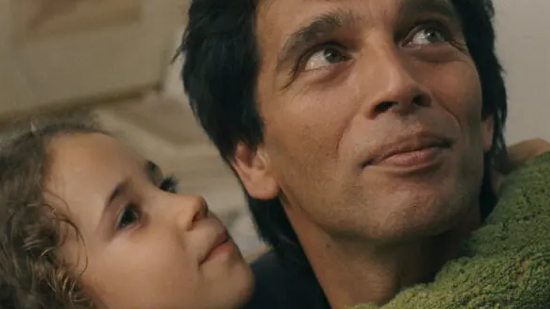 Her first feature film is also her most heart-wrenching, rough and colored with the imperfect emotion characteristic of Pamela (Victoire and Constance Rousseau) and Victor's (Paul Blain) relationship. With All Is Forgiven, it is clear that Hansen-Løve had yet to gain complete control over cinematic pacing, and yet her ability to structure ordinary stories that coil around a single, devastating event proves to be a thrilling watch. Furthermore, Constance Rousseau's performance as the older Pamela proves to be one of Hansen-Løve's best casting choices. Her absorbent gaze reflects a flurry of unspoken questions and conveys an infinite reserve of care and concern for the father she can't quite remember.
---
3. The Father of My Children (2009)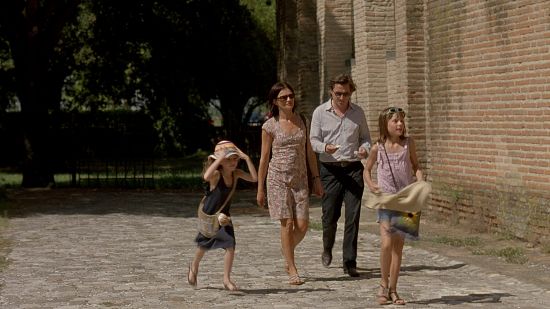 If Hansen-Løve's central theme is time and its toll, one of her trademark tools to convey this is a time jump. Yet, Father of My Children refuses to look away from the devastating blow that drives this story forward. Grégoire's death is the backdrop which informs the characterization of the film's four main women, whose loving dynamic soon becomes tangled with regret and frustration. What elevates this story is the performances delivered by Manelle Driss, Alice Gautier and Alice de Lencquesaing, who play Grégoire's three daughters, all hopelessly grappling with the enormous permanence of death.
---
2. Things to Come (2016)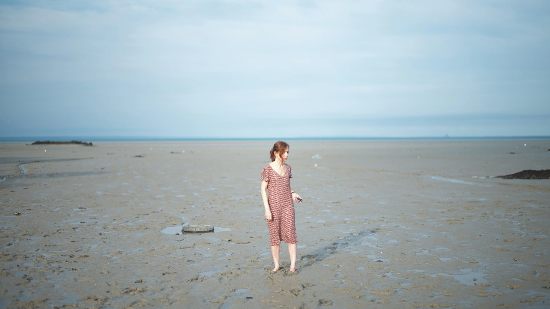 Hansen-Løve's ability to hold grief and love in tandem, encouraging them both to settle in her characters' physicality, proves to be the perfect match for Isabelle Huppert. Huppert uses her imposing restraint to obscure Nathalie's deep well of pain, before twisting her expression to uncover a new feeling. Things to Come is necessarily forward-facing, letting the next phase of Nathalie's life unfold before her like an unbroken horizon. As Nathalie's student Fabien, Roman Kolinka embodies a slippery intrigue which alleviates the film's more somber tone. The film ends by hanging on a shot of Nathalie cradling her grandchild, quietly proving that perhaps some of the "things to come" are worth waiting for.
---
1. Bergman Island (2021)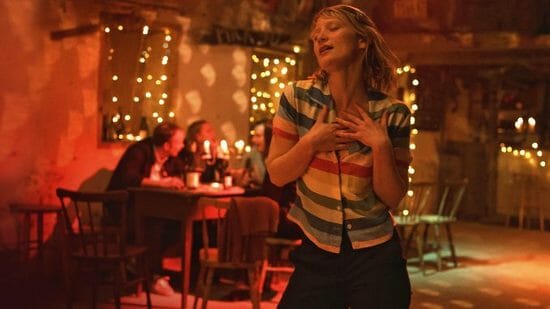 Fårö Island is treated like a maze of mythic proportions in Hansen-Løve's only English-language film. Characters get lost cycling through a blur of trees, passing a flurry of cinematic landmarks before they end up dazedly wandering along the same pale shorefront they were at moments ago. This proves to be the perfect setting for this kaleidoscopic story of lost love, buried beneath different perspectives and people. Some may accuse Hansen-Løve's slow pace of being inaccessible, but Bergman Island proves them wrong, leveraging the meandering first half to serve the explosive, crescendo of the second half. An emotionally fraught lesson on the cost of making art, Bergman Island lets the medium of film reflect the uncomfortable truths seething beneath Chris (Vicky Krieps) and Tony's (Tim Roth) relationship. The result is a multicolored haze, projected onto a blank canvas and soundtracked by ABBA.
---
London-based film writer Anna McKibbin loves digging into classic film stars and movie musicals. Find her on Twitter to see what she is currently obsessed with.