Sometimes good things come in small packages; other times, they come in large, super-deluxe boxes. For music obsessives, bigger is better, and 2015 did not disappoint when it came to box sets. We polled our writers and editors and whittled the selection down to this list of our 10 favorites.
John Lennon never wrote an autobiography. But given that he said of his songwriting "I like to write about me, 'cause I know me," the new Lennon vinyl box neatly serves as a memoir of his last decade. And while it doesn't feature all of his solo recordings, Lennon does contain what might be called the "core collection." What's most striking, if you listen to the albums in chronological order, is how determined Lennon was to find a brand new direction for each record; he certainly wasn't the kind of artist who found a winning formula and then stuck with it forever. If that makes his work erratic at times, it's also intriguing, keeping you guessing as to what he'll come up with next.—Gillian G. Gaar
9. The Magnetic Fields, 69 Love Songs


Stephin Merritt's 1999 masterpiece has been issued on vinyl before, but this latest box set features remastered versions of all of the triple album's 69 tracks, spread across six 10" records. And as Jeff Vrabel wrote back in 2010, "as you may remember, the original record is really, really good—an elegantly dour and richly rewarding indie-Broadway monster that likely originated the term 'unboyfriendable' and contains one of the world's only instances of a banjo-based showtune containing the line, 'It makes me drink beeeeeer.' Love being dumb and timeless, the sentiments of 69 Love Songs are just as potent today as they were in 1999."
8. The Staple Singers, Faith and Grace: A Family Journey 1953-1976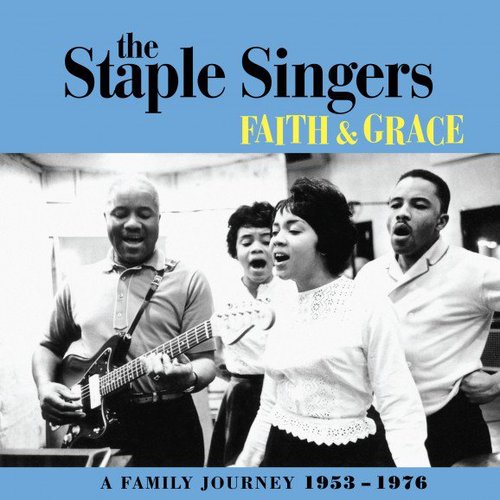 It seems a little ridiculous that this is the first time The Staple Singers' legendary work has been compiled into a career-spanning box set, but it's finally here in the form of four CDs and a 7" featuring "These Are They" and "Faith and Grace," the earliest known recordings of the group, recorded in a basement in 1953. The set also includes a book of photographs and liner notes by Mavis Staples, James Miller and Opal Louis Nations. It's a must-have for fans of this classic gospel group, and more than enough to tide us over until Mavis Staples' new album drops next year.
7. The Velvet Underground, The Complete Matrix Tapes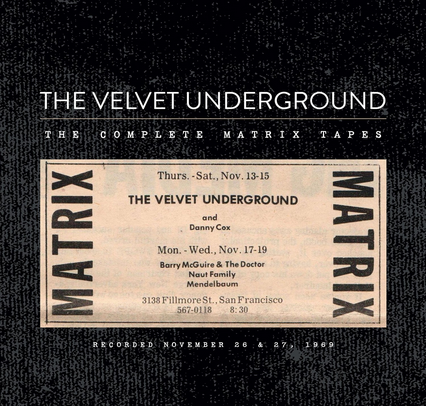 In November and December of 1969, The Velvet Underground played 18 shows at two different San Francisco venues—the Family Dog and the Matrix—and now some recordings from those shows (specifically the Nov. 26 and Nov. 27 sets) have been compiled into a four-disc box set, The Complete Matrix Tapes. The box boasts nine previously unreleased tracks, as well as liner notes by David Fricke, and is a worthy addition to any Velvet Underground diehard's collection.
6. The Replacements, The Twin/Tone Years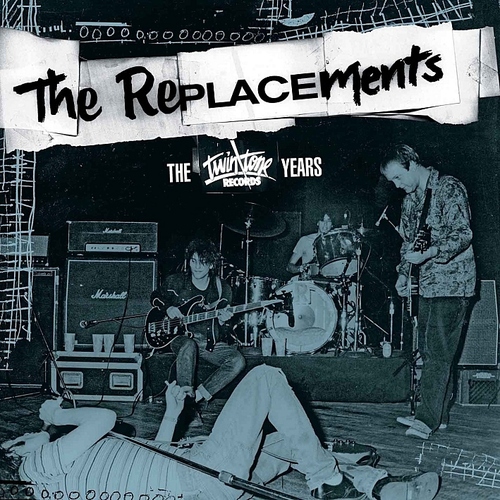 Paul Westerberg may have crushed all our hopes of a 'Mats reunion record last June, so for now all we can do is look back longingly on the legendary band's previous output. The Twin/Tone Years includes early work like Sorry Ma, Forgot to Take Out the Trash (1981), the Stink EP (1982), Hootenanny (1983) and Let It Be (1984). Act fast, though—this one's limited to 8,000 copies.
Pre-YouTube, pre-internet, pre-DVD, and pre-VHS, there were some enterprising souls that would put together two-to-three hour package shows of Beatles films that would get one-off screenings at independent movie houses or college campuses. They didn't show feature films like A Hard Day's Night or Help!, but shorter fare, like newsreels, TV appearances and what were then called promotional films—forerunners of today's videos. The films might be scratchy and dirty, with ill-placed edits, but they were still magical to see, in part because you never knew when you'd get the chance to see them again. Which alone makes the release of the Beatles new 1 and 1+ CD/DVD (or Blu-ray) sets welcome; you get 27 promo clips in the 1 set, and a total of 50 in 1+, all in newly restored, pristine condition (and with new stereo, 5.1 Dolby Digital, and DTS HD surround audio mixes). For Beatles fans, it's bliss.—Gillian G. Gaar
4. Lead Belly: The Smithsonian Folkways Collection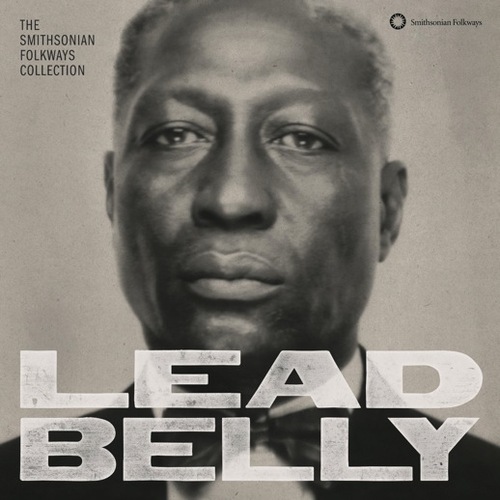 With all the acclaim that an artist and songwriter like Woody Guthrie gets, it's amazing that one of his contemporaries gets overlooked in the broader strokes of history. Of course, it helps when a song like "This Land Is Your Land" becomes part of the tapestry of American music—hell, it's practically a national anthem—but Guthrie himself was fond of his friend Huddie (pronounced Hew-dee) Ledbetter's musical talents. Smithsonian Folkways won a Grammy in 2013 for a box set celebrating Guthrie's output, and they may well do the same for this detailed look at Lead Belly's legacy. Similar in format, the set is a 12" x 12" coffee table book that includes a substantial portion of CDs accompanying it. When taken in full, it presents a broader picture of the man with stunning photos from throughout his life, one in particular where he is entertaining a crowd at a nightclub with each patron hanging on every word; with essays and writing by Jeff Place, Robert Santelli and Tiny Robinson (Lead Belly's niece); with photos of ephemera, album covers and recording ledgers; and all done with a meticulous eye for design and care for its subject.—Eric Luecking
3. Bruce Springsteen, The Ties That Bind: The River Collection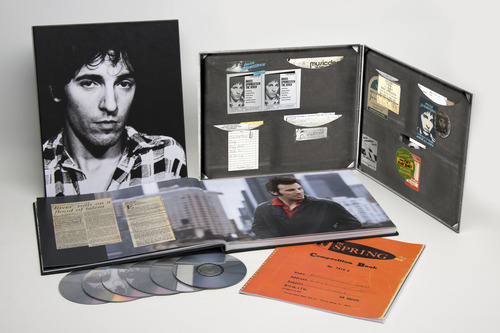 The victories achieved by The River were dwarfed by the blockbuster triumph of Born in the U.S.A., and over the course of the next 30 years, The River would become overshadowed by that and other Springsteen titles. In concert, Springsteen continued to lean heavily on songs from Darkness on the Edge of Town and his 1975 breakthrough classic, Born to Run, while neglecting more than a handful of The River's most compelling tracks. Songs such as "Jackson Cage," "Stolen Car," "The Price You Pay," and "Drive All Night" largely have been ignored. This will be remedied by the release of The Ties That Bind: The River Collection, a box-set reissue treatment that includes the original 1980 double album, the abandoned 1979 single album, 22 studio outtakes, a one-hour 2015 documentary interview with Springsteen titled The Ties That Bind, and the jewel in the crown: two hours and 40 minutes of a November 1980 concert in Tempe, Arizona, professionally shot to video by a four-camera crew.—Chris Tinkham
2. Otis Redding, Soul Manifesto: 1964-1970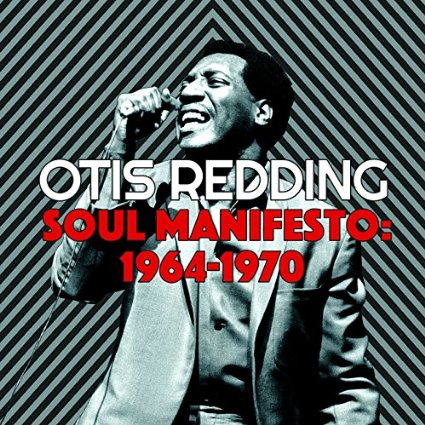 Of course Otis Redding was a soul master; that much is apparent even on that first album, where he cruises through Sam Cooke's "You Send Me," Little Richard's "Lucille," and the garage rock classic "Louie Louie" with ease. Then his own songwriting skills began to bloom; Otis Blue/Otis Redding Sings Soul has Redding's brooding "Ole Man Trouble" and that classic-in-the-making, the original version of "Respect" (as well as a nifty take on "[I Can't Get No] Satisfaction"). "Fa-Fa-Fa-Fa-Fa (Sad Song)" (another co-write with Cropper), on Complete & Unbelievable…The Otis Redding Dictionary of Soul, has the kind of "sadness" that actually sounds a bit joyful, while his "Ton of Joy" is sweet in its tenderness. And he has great fun jousting with Carla Thomas on the duets album King & Queen, from the feisty "Knock on Wood" to the teasing "Ooh Carla, Ooh Otis." Best of all, the set gives you the chance to experience Redding in performance, on Live In Europe and In Person at the Whisky a Go Go, which feature riveting versions of "Papa's Got a Brand New Bag," "Day Tripper," and Redding's own "I've Been Loving You Too Long (To Stop Now)." A one, or even two, disc "essential" set of Redding's stuff wouldn't be nearly enough to let you really get to the man and his work; Soul Manifesto hits all the bases, as you (re)discover that voice you never get tired of hearing.—Gillian G. Gaar
1. Bob Dylan, The Bootleg Series Vol. 12: The Cutting Edge 1965-1966

One of the difficulties in putting together a collection like The Cutting Edge is that for people of a certain generation, many of the songs are very familiar, which undoubtedly made it challenging for the compilers to showcase them in a way that is fresh and engaging. This is especially true with a compilation like this one that presents multiple versions of the same song in consecutive order. With this in mind and realizing that there are varying levels of appetite and obsession when it comes to Bob Dylan's music, three distinct versions of The Cutting Edge are available. The first, a "best of," selects the most interesting and fully realized demos and rehearsals to give an abbreviated insight into the creative journey that resulted in Bringing It All Back Home, Highway 61 Revisited and Blonde On Blonde. On the other side of the spectrum, there's an 18-disc Collector's Edition that includes every note (copious warts and all) that Dylan recorded in the studio in 1965 and 1966. It is an amazing document and reference material, and as a chronicle of artistic process, it is absolutely unrivaled. But, for most people's needs and tastes, and in terms of an enjoyable listening experience, the six-CD Deluxe Edition is probably the best way to go. As with the Collector's Edition, it features multiple versions of the same songs, studio one-offs, jams, rehearsals and instrumentals. The entire fourth disc is dedicated to chronicling the recording of "Like A Rolling Stone" with a staggering 20 versions of the song presented that trace its development from a 3/4 time solo piano waltz to the six-minute full band single that changed the face of rock music. For the most part, the other five discs in this edition offer representative versions of different songs with just enough depth to satisfy and enlighten all but the most dedicated Dylan completist.—Douglas Heselgrave