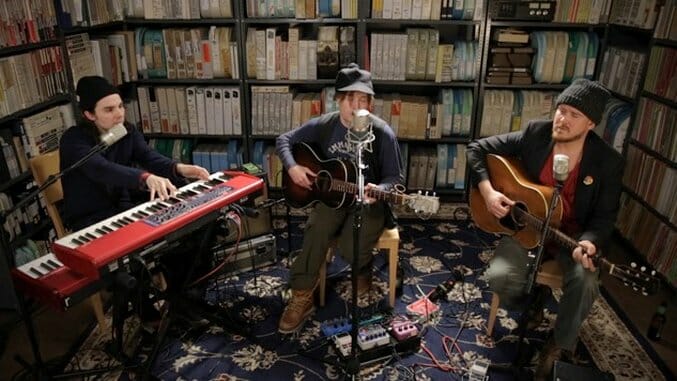 Minneapolis trio The Pines joined us in the Paste Studio for a few songs recently, sharing their spirited, softly folky Americana. David Huckfelt, along with brothers Benson and Alex Ramsey, are the real deal when it comes to middle America. Born in Iowa and settled in Minnesota, their upbringing is palpable in their arrangement and lyricism.
The Pines released their latest album through Red House Records last month, titled Above the Prairie. The vocals, raw and powerful, evoke a certain heartache that is easily understood. They pair well with the somber styling of the instrumentals and the entire aesthetic of the group.
Huckfelt and the Ramsey brothers have three shows coming up in their home states of Iowa and Minnesota. If you don't live in the midwest, watch and enjoy their performance from our studio. It's as earnest and authentic as it gets.