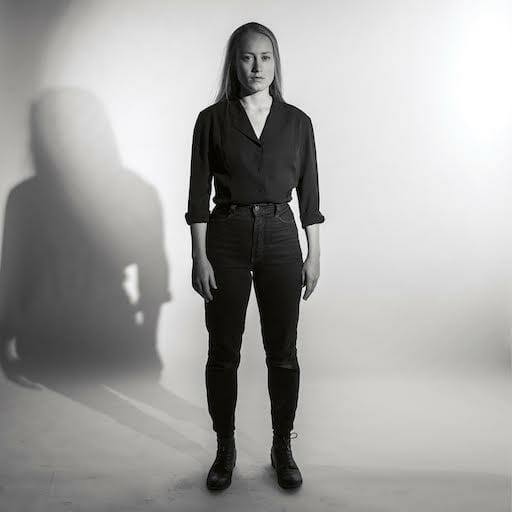 On The Weather Station's last album, 2015's Loyalty, frontwoman/singer/songwriter Tamara Lindeman stands facing the dark blue ocean and lavender-light blue sky. Her back is toward us. Her identity is masked. Her dominion of this Toronto-based project called The Weather Station that she has been championing for 11 years is disassociated, distant.
But on Lindeman's self-titled fourth album, out now via Paradise of Bachelors, she faces us directly. She owns this record and these songs, which she wrote and produced for the first time on her own. A forward-facing photo in stark black and white, The Weather Station serves as a portrait of the artist as an independent woman—visually and musically.
Throughout its 11 tracks, Lindeman explores themes of delayed (and accelerated) adulthood and realizing one's individuality in that process. While her previous works remained in the folk tradition, The Weather Station is her self-proclaimed "rock and roll record." The tempos and guitars on songs like standout lead single "Thirty," "Complicit" and "Kept It All to Myself" may fulfill that promise, but The Weather Station shines in its arrangements that challenge that straightforward genre designation.
The woodwinds, strings and keys that Lindeman arranged weave in and out of The Weather Station, embracing and enshrouding her poetic lyrics like a plaid woolen quilt to keep you warm during a harsh Canadian winter. Songs like "Impossible" and "I Don't Know What to Say" showcase how she makes such dense arrangements sound so weightless, a style that culminates in the Joni Mitchell-esque album closer, "The Most Dangerous Thing About You."
The only potential drawback to The Weather Station is that Lindeman's mastery of rich melodies can sometimes overshadow her narrative lyrics. Her voice becomes another vital instrumental line in the pastiche, so it takes multiple alert listens (and ideally, a lyric sheet) to fully realize the album's depth. Luckily, the album's sweet, yet confident musicality encourages repeated spins.