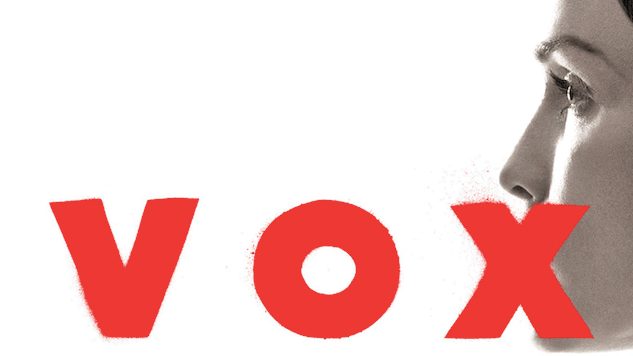 Our picks for the best books of August include everything from Christina Dalcher's chilling dystopian novel to Adam Cayton-Holland's tragi-comic memoir. Whether you're looking for an epic fantasy saga or the history of America's opioid crisis, these 10 books are sure to deliver your next favorite read.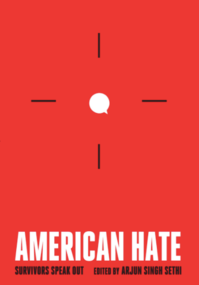 1. American Hate: Survivors Speak Out edited by Arjun Singh Sethi
Release Date: August 7th from The New Press
Why You'll Love It: This powerful collection of testimonials is necessary reading, providing a platform for people targeted by white supremacists and offering practical ideas for combating hate in our communities.
Description: In American Hate, Arjun Singh Sethi, a community activist and civil rights lawyer, chronicles the stories of individuals affected by hate. In a series of powerful, unfiltered testimonials, survivors tell their stories in their own words and describe how the bigoted rhetoric and policies of the Trump administration have intensified bullying, discrimination and even violence toward them and their communities.
We hear from the family of Khalid Jabara, who was murdered in Tulsa, Oklahoma, in August 2016 by a man who had previously harassed and threatened them because they were Arab American. Sethi brings us the story of Jeanette Vizguerra, an undocumented mother of four who took sanctuary in a Denver church in February 2017 because she feared deportation under Trump's cruel immigration enforcement regime. Sethi interviews Taylor Dumpson, a young black woman who was elected student body president at American University only to find nooses hanging across campus on her first day in office. We hear from many more people impacted by the Trump administration, including Native, black, Arab, Latinx, South Asian, Southeast Asian, Muslim, Jewish, Sikh, undocumented, refugee, transgender, queer and people with disabilities.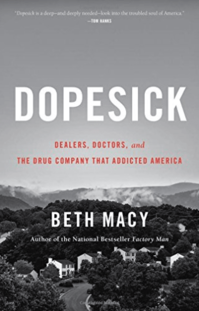 2. Dopesick: Dealers, Doctors, and the Drug Company that Addicted America by Beth Macy
Release Date: August 7th from Little, Brown and Company
Why You'll Love It: In "only book to fully chart the devastating opioid crisis in America," Beth Macy succeeds in revealing the heinous history of an epidemic that has permeated every facet of the nation.
Description: In this masterful work, Beth Macy takes us into the epicenter of America's 20-plus year struggle with opioid addiction. From distressed small communities in Central Appalachia to wealthy suburbs; from disparate cities to once-idyllic farm towns; it's a heartbreaking trajectory that illustrates how this national crisis has persisted for so long and become so firmly entrenched.
Beginning with a single dealer who lands in a small Virginia town and sets about turning high school football stars into heroin overdose statistics, Macy endeavors to answer a grieving mother's question—why her only son died—and comes away with a harrowing story of greed and need. From the introduction of OxyContin in 1996, Macy parses how America embraced a medical culture where overtreatment with painkillers became the norm. In some of the same distressed communities featured in her bestselling book Factory Man, the unemployed use painkillers both to numb the pain of joblessness and pay their bills, while privileged teens trade pills in cul-de-sacs and even high school standouts fall prey to prostitution, jail and death.
Through unsparing, yet deeply human portraits of the families and first responders struggling to ameliorate this epidemic, each facet of the crisis comes into focus. In these politically fragmented times, Beth Macy shows, astonishingly, that the only thing that unites Americans across geographic and class lines is opioid drug abuse. But in a country unable to provide basic healthcare for all, Macy still finds reason to hope—and signs of the spirit and tenacity necessary in those facing addiction to build a better future for themselves and their families.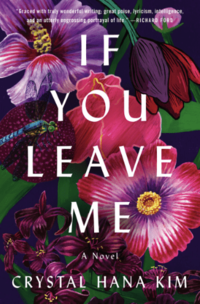 3. If You Leave Me by Crystal Hana Kim
Release Date: August 7th from William Morrow
Why You'll Love It: Crystal Hana Kim's debut novel tackles war, refugee life and forbidden love in a moving saga from an author to watch.
Description: When the communist-backed army from the north invades her home, 16-year-old Haemi Lee, along with her widowed mother and ailing brother, is forced to flee to a refugee camp along the coast. For a few hours each night, she escapes her family's makeshift home and tragic circumstances with her childhood friend, Kyunghwan.
Focused on finishing school, Kyunghwan doesn't realize his older and wealthier cousin, Jisoo, has his sights set on the beautiful and spirited Haemi—and is determined to marry her before joining the fight. But as Haemi becomes a wife, then a mother, her decision to forsake the boy she always loved for the security of her family sets off a dramatic saga that will have profound effects for generations to come.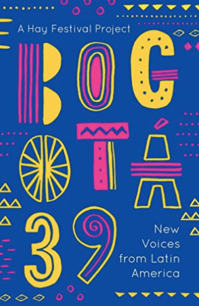 4. Bogotá 39: New Voices from Latin America edited by Juliet Mabey
Release Date: August 14th from Oneworld Publications
Why You'll Love It: This short story anthology collects some of the best fiction by Latin American authors under 40, ensuring you'll find new voices to love.
Description: Ten years on from the first Bogotá 39 selection, which brought writers such as Juan Gabriel Vásquez and Alejandro Zambra to fame, comes this story collection showcasing 39 exceptional new talents. Chosen by some of the biggest names in Latin American literature, together with publishers, writers and literary critics and a panel of expert judges, this exciting anthology paves the way for a new generation of household names.
These stories have been brought into English by some of the finest translators around, including familiar names such as Daniel Hahn, Christina MacSweeney and Megan McDowell, as well as many new and exciting translators who are just launching their careers. With authors from 15 different countries, including Valeria Luiselli, Samanta Schweblin and Laia Jufresa, this diverse collection of stories transports readers to a host of new worlds, and represents the very best writing coming out of Latin America today.

Release Date: August 14th from Farrar, Straus and Giroux
Why You'll Love It: Ling Ma's apocalyptic satire will keep you entertained from cover to cover, proving that dystopian tales are at their most riveting when they're focused on the individuals left behind.
Description: Candace Chen, a millennial drone self-sequestered in a Manhattan office tower, is devoted to routine. With the recent passing of her Chinese immigrant parents, she's had her fill of uncertainty. She's content just to carry on; she goes to work, troubleshoots the teen-targeted Gemstone Bible, watches movies in a Greenpoint basement with her boyfriend.
So Candace barely notices when a plague of biblical proportions sweeps New York. Then Shen Fever spreads. Families flee. Companies cease operations. The subways screech to a halt. Her bosses enlist her as part of a dwindling skeleton crew with a big end-date payoff. Soon entirely alone, still unfevered, she photographs the eerie, abandoned city as the anonymous blogger NY Ghost.
Candace won't be able to make it on her own forever, though. Enter a group of survivors, led by the power-hungry IT tech Bob. They're traveling to a place called the Facility, where, Bob promises, they will have everything they need to start society anew. But Candace is carrying a secret she knows Bob will exploit. Should she escape from her rescuers?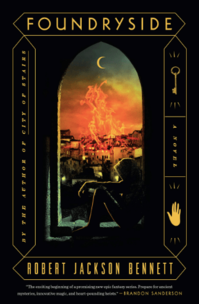 6. Foundryside by Robert Jackson Bennett
Release Date: August 21st from Crown
Why You'll Love It: This enthralling fantasy novel kicks off a new series boasting industrialized magic, a setting based on Renaissance Italy and a compelling protagonist. In short, you have to read it.
Description: Sancia Grado is a thief, and a damn good one. And her latest target, a heavily guarded warehouse on Tevanne's docks, is nothing her unique abilities can't handle.
But unbeknownst to her, Sancia's been sent to steal an artifact of unimaginable power, an object that could revolutionize the magical technology known as scriving. The Merchant Houses who control this magic—the art of using coded commands to imbue everyday objects with sentience—have already used it to transform Tevanne into a vast, remorseless capitalist machine. But if they can unlock the artifact's secrets, they will rewrite the world itself to suit their aims.
Now someone in those Houses wants Sancia dead, and the artifact for themselves. And in the city of Tevanne, there's nobody with the power to stop them.
To have a chance at surviving—and at stopping the deadly transformation that's under way—Sancia will have to marshal unlikely allies, learn to harness the artifact's power for herself and undergo her own transformation, one that will turn her into something she could never have imagined.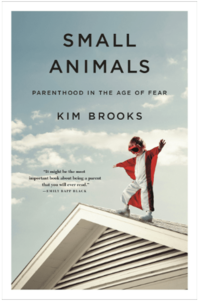 7. Small Animals: Parenthood in the Age of Fear by Kim Brooks
Release Date: August 21st from Flatiron Books
Why You'll Love It: Kim Brooks utilizes the fallout from one of her own parenting decisions to critique parenting culture in the United States, resulting in a memoir that will captivate parents and non-parents alike.
Description: One morning, Kim Brooks made a split-second decision to leave her four-year old son in the car while she ran into a store. What happened would consume the next several years of her life and spur her to investigate the broader role America's culture of fear plays in parenthood.
In Small Animals, Brooks asks, "Of all the emotions inherent in parenting, is there any more universal or profound than fear? Why have our notions of what it means to be a good parent changed so radically? In what ways do these changes impact the lives of parents, children, and the structure of society at large? And what, in the end, does the rise of fearful parenting tell us about ourselves?"
Fueled by urgency and the emotional intensity of Brooks' own story, Small Animals is a riveting examination of the ways our culture of competitive, anxious, and judgmental parenting has profoundly altered the experiences of parents and children. In her signature style—by turns funny, penetrating, and always illuminating—Brooks offers a provocative, compelling portrait of parenthood in America and calls us to examine what we most value in our relationships with our children and one another.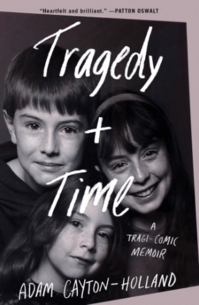 8. Tragedy Plus Time by Adam Cayton-Holland
Release Date: August 21st from Touchstone
Why You'll Love It: Adam Cayton-Holland's "tragi-comic memoir" offers an honest exploration of grief after his sister's death by suicide, delivering a moving portrait of a family coping with loss.
Description: Adam Cayton-Holland went from a painfully sensitive kid growing up in Denver, Colorado, to a writer and performer with a burgeoning career in comedy. His father, a civil rights lawyer, and his mother, an investigative journalist, taught Adam and his two sisters to feel the pain of the world deeply and to combat it through any means necessary. Adam chose to meet life's tough breaks and cruel realities with stand-up comedy; his older sister chose law; their youngest sister, Lydia, struggled with mental illness and ultimately took her own life.
This devastating tragedy strikes the Cayton-Holland household at the same moment Adam's career is finally getting off the ground. Both a moving tribute to a lost sibling and an inspiring guide to navigating grief and pain, Tragedy Plus Time is a heartbreaking, honest and darkly funny memoir about trying your hardest to choose life in the wake of a terrible loss.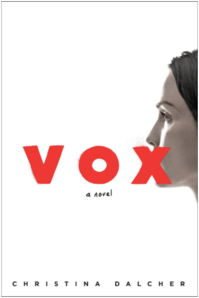 9. Vox by Christina Dalcher
Release Date: August 21st from Berkley
Why You'll Love It: For fans of The Handmaid's Tale, this prescient novel about an America that has silenced women will haunt you long after the final page.
Description: On the day the government decrees that women are no longer allowed more than 100 words per day, Dr. Jean McClellan is in denial. This can't happen here. Not in America. Not to her.
This is just the beginning…
Soon, women are not permitted to hold jobs. Girls are not taught to read or write. Females no longer have a voice. Before, the average person spoke 16,000 words each day, but now women have only 100 to make themselves heard.
…not the end.
For herself, her daughter and every woman silenced, Jean will reclaim her voice.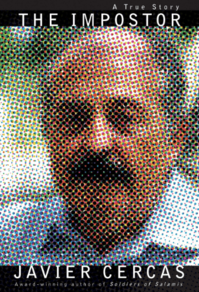 10. The Imposter by Javier Cercas, translated by Frank Wynne
Release Date: August 28th from Knopf
Why You'll Love It: This genre-defying book explores the lies Enric Marco told about being a Holocaust survivor, weaving a fascinating narrative about one man's infamous deception.
Description: Who is Enric Marco? An elderly man in his nineties, living in Barcelona, a Holocaust survivor who gave hundreds of speeches, granted dozens of interviews, received important national honors and even moved government officials to tears. But in May 2005, Marco was exposed as a fraud: he was never in a Nazi concentration camp. The story was reported around the world, transforming him from hero to villain in the blink of an eye. Now, more than a decade later—in a hypnotic narrative that combines fiction and nonfiction, detective story and war story, biography and autobiography—Javier Cercas sets out to unravel Marco's enigma. With both profound compassion and lacerating honesty, Cercas takes the reader on a journey not only into one man's gigantic lie, but also—through its exploration of our infinite capacity for self-deception, our opposing needs for fantasy and reality, our appetite for affection—into the deepest, most flawed parts of our humanity.