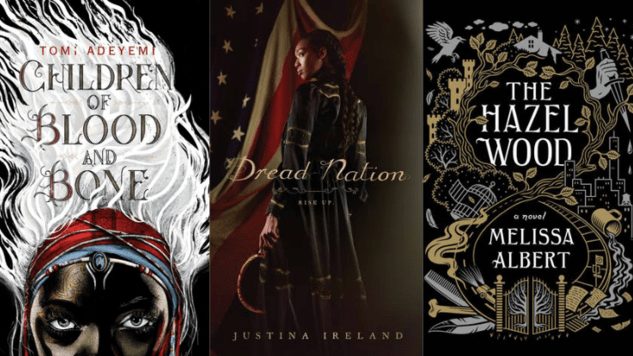 Rounding up the most anticipated Young Adult books each year is terribly challenging. A quick look at Goodreads reveals that there are well over 700 YA books dropping in 2018, and those are just the ones that have been announced.
Despite the struggle, here are Paste's top 10.
This list is a mix of highly anticipated debut novels (The Astonishing Color of After by Emily X.R. Pan), buzzworthy series starters (Dread Nation by Justina Ireland), sophomore efforts by debut novelists who left us breathless (White Rabbit by Caleb Roehrig) and a sequel to one of our favorite books of 2016 (Chainbreaker by Tara Sim, the second book in the Timekeeper trilogy).
So dig in and discover a some awesome new books! These titles, listed in order by release date, are the ones to watch: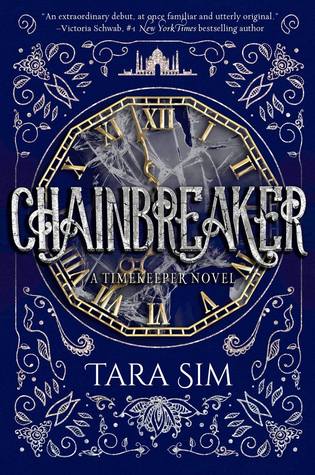 1. Chainbreaker by Tara Sim
Release Date: January 2nd from Sky Pony Press
Why You'll Love It: Start 2018 off right, with the sequel to Timekeeper, one of Paste's favorite YA books of 2016—and our most anticipated sequel of the year. In Sim's gorgeous steampunk world, readers are swept away into a landscape of giant, Big-Ben-esque clocks that don't just keep the time… they control it. The second novel sends the hero to India, where the clocks are crumbling and under attack, and is just as captivating as the first.
For Fans of: Globe-trotting, genre-mashing books full of romance, like Mackenzi Lee's The Gentlemen's Guide to Vice and Virtue.
Description: Clock mechanic Danny Hart knows he's being watched. But by whom, or what, remains a mystery. To make matters worse, clock towers have begun falling in India, though time hasn't Stopped yet. He'd hoped after reuniting with his father and exploring his relationship with Colton, he'd have some time to settle into his new life. Instead, he's asked to investigate the attacks.
After inspecting some of the fallen Indian towers, he realizes the British occupation may be sparking more than just attacks. And as Danny and Colton unravel more secrets about their past, they find themselves on a dark and dangerous path—one from which they may never return.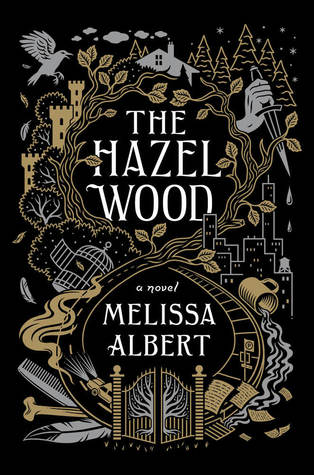 2. The Hazel Wood by Melissa Albert
Release Date: January 30th from Flatiron Books
Why You'll Love It: From its lyrical prose to its page-turning plot, there is so much to love in this dark YA fantasy novel. It's a novel that feels like it was written specifically for book lovers, as it focuses on the granddaughter of a reclusive author, a writer whose bestselling fairytales might be less than fictional.
For Fans of: The Unwritten by Mike Carey and Peter Gross with a bigger splash of fantasy.
Description: Seventeen-year-old Alice and her mother have spent most of Alice's life on the road, always a step ahead of the uncanny bad luck biting at their heels. But when Alice's grandmother, the reclusive author of a cult-classic book of pitch-dark fairy tales, dies alone on her estate, the Hazel Wood, Alice learns how bad her luck can really get: Her mother is stolen away?by a figure who claims to come from the Hinterland, the cruel supernatural world where her grandmother's stories are set. Alice's only lead is the message her mother left behind: "Stay away from the Hazel Wood."
Alice has long steered clear of her grandmother's cultish fans. But now she has no choice but to ally with classmate Ellery Finch, a Hinterland superfan who may have his own reasons for wanting to help her. To retrieve her mother, Alice must venture first to the Hazel Wood, then into the world where her grandmother's tales began?and where she might find out how her own story went so wrong.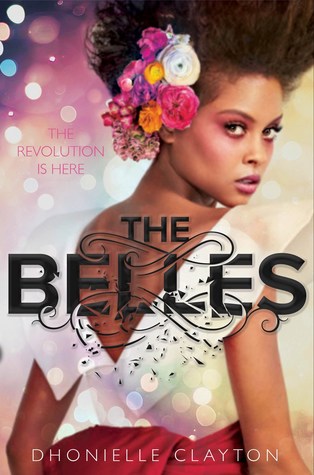 3. The Belles by Dhonielle Clayton
Release Date: February 6th from Freeform
Why You'll Love It: From the co-author of the delightful duology Tiny Pretty Things (if you missed out on those two books, please fix that immediately) comes a new fantasy series full of intrigue and stunning world building. At its heart, The Belles is a novel that talks about worth we place in beauty, layered with memorable characters and a gorgeous story that'll span three books.
For Fans of: There's a little bit of Uglies by Scott Westerfeld in here, with the secrets and danger found in the politics and secrets of The Winner's Kiss by Marie Rutkoski.
Description: Camellia Beauregard is a Belle. In the opulent world of Orléans, Belles are revered, for they control Beauty, and Beauty is a commodity coveted above all else. In Orléans, the people are born gray, they are born damned, and only with the help of a Belle and her talents can they transform and be made beautiful.
But it's not enough for Camellia to be just a Belle. She wants to be the favorite—the Belle chosen by the Queen of Orléans to live in the royal palace, to tend to the royal family and their court, to be recognized as the most talented Belle in the land. But once Camellia and her Belle sisters arrive at court, it becomes clear that being the favorite is not everything she always dreamed it would be. Behind the gilded palace walls live dark secrets, and Camellia soon learns that the very essence of her existence is a lie—that her powers are far greater, and could be more dangerous, than she ever imagined. And when the queen asks Camellia to risk her own life and help the ailing princess by using Belle powers in unintended ways, Camellia now faces an impossible decision.
With the future of Orléans and its people at stake, Camellia must decide—save herself and her sisters and the way of the Belles—or resuscitate the princess, risk her own life, and change the ways of her world forever.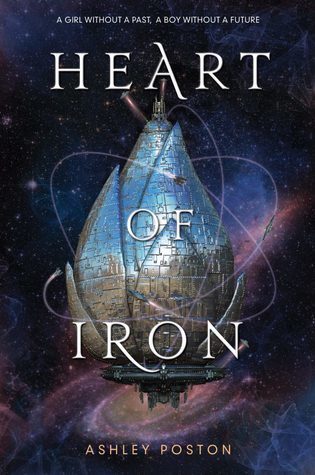 4. Heart of Iron by Ashley Poston
Release Date: February 27th from Balzer + Bray
Why You'll Love It: A gorgeous space opera about love, friendship and robots (as well as maybe loving said robots), Heart of Iron is a rollicking adventure through the galaxy that'll fill the Firefly-shaped hole in your heart and leave you wanting so much more. Sequel. Now.
For Fans of: Tin Star by Cecil Castellucci and Starflight by Melissa Landers.
Description: Seventeen-year-old Ana is a scoundrel by nurture and an outlaw by nature. Found as a child drifting through space with a sentient android called D09, Ana was saved by a fearsome space captain and the grizzled crew she now calls family. But D09—one of the last remaining illegal Metals—has been glitching, and Ana will stop at nothing to find a way to fix him.
Ana's desperate effort to save D09 leads her on a quest to steal the coordinates to a lost ship that could offer all the answers. But at the last moment, a spoiled Ironblood boy beats Ana to her prize. He has his own reasons for taking the coordinates, and he doesn't care what he'll sacrifice to keep them.
When everything goes wrong, she and the Ironblood end up as fugitives on the run. Now their entire kingdom is after them—and the coordinates—and not everyone wants them captured alive.
What they find in a lost corner of the universe will change all their lives—and unearth dangerous secrets. But when a darkness from Ana's past returns, she must face an impossible choice: does she protect a kingdom that wants her dead or save the Metal boy she loves?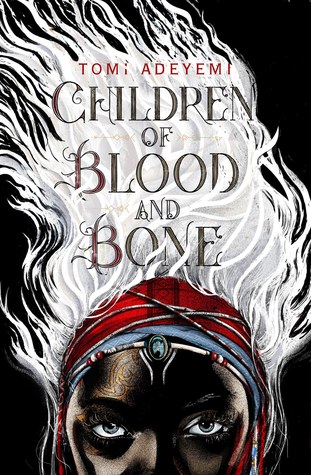 5. Children of Blood and Bone by Tomi Adeyemi
Release Date: March 6th from Henry Holt Books for Young Readers
Why You'll Love It: With a movie already in the works and rights sold in over a dozen languages, Adeyemi's debut is commanding a lot of buzz in the book world. And thanks to samplers that were passed out at various conference throughout 2017, readers have been given a glimpse at understanding why. Adeyemi's painted a magical, frightening world where magic is banned… and the people who practice it are being slain.
For Fans of: Thrilling, diverse fantasy epics like An Ember in the Ashes by Sabaa Tahir or the Dragon King Chronicles by Ellen Oh.
Description: Zélie Adebola remembers when the soil of Orïsha hummed with magic. Burners ignited flames, Tiders beckoned waves, and Zelie's Reaper mother summoned forth souls.
But everything changed the night magic disappeared. Under the orders of a ruthless king, maji were targeted and killed, leaving Zélie without a mother and her people without hope.
Now, Zélie has one chance to bring back magic and strike against the monarchy. With the help of a rogue princess, Zélie must outwit and outrun the crown prince, who is hell-bent on eradicating magic for good.
Danger lurks in Orïsha, where snow leoponaires prowl and vengeful spirits wait in the waters. Yet the greatest danger may be Zélie herself as she struggles to control her powers—and her growing feelings for the enemy.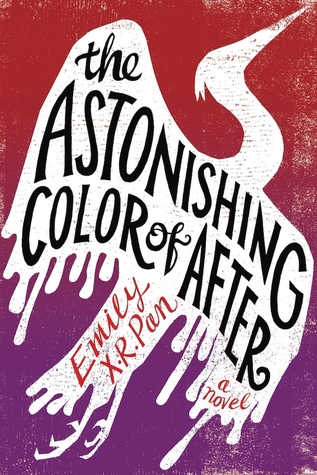 6. The Astonishing Color of After by Emily X.R. Pan
Release Date: March 20th from Little, Brown Books for Young Readers
Why You'll Love It: We were lucky enough to host the exclusive cover reveal of Emily X. Pan's debut novel in 2017, and we can't wait for you to read this stunner of a book. A Young Adult novel brimming with magical realism, culture and identity, it's a poetic read that is sure to capture the imaginations and hearts of readers everywhere.
For Fans of: Books by Nova Ren Suma (The Walls Around Us) and Samantha Mabry (All The Wind in the World).
Description: Leigh Chen Sanders is absolutely certain about one thing: When her mother died by suicide, she turned into a bird.
Leigh, who is half Asian and half white, travels to Taiwan to meet her maternal grandparents for the first time. There, she is determined to find her mother, the bird. In her search, she winds up chasing after ghosts, uncovering family secrets, and forging a new relationship with her grandparents. And as she grieves, she must try to reconcile the fact that on the same day she kissed her best friend and longtime secret crush, Axel, her mother was taking her own life.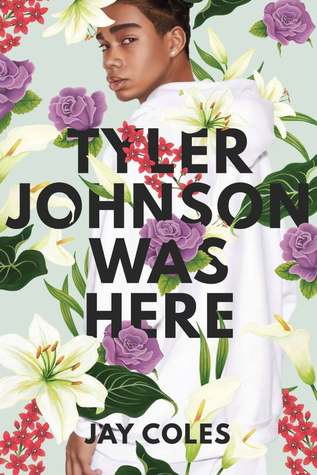 7. Tyler Johnson Was Here by Jay Coles
Release Date: March 20th from Little, Brown Books for Young Readers
Why You'll Love It: My personal pick for the most anticipated debut of 2018 (and boasting a stunning cover from Marcie Lawrence and Charlotte Day reminiscent of Kehinde Wiley's work), Coles' first novel is an emotional ride about police brutality and family. It's one of the most heartbreaking and important reads you'll pick up in 2018.
For Fans of: The Hate U Give by Angie Thomas and All American Boys by Jason Reynolds and Brendan Kiely.
Description: When Marvin Johnson's twin, Tyler, goes to a party, Marvin decides to tag along to keep an eye on his brother. But what starts as harmless fun turns into a shooting, followed by a police raid.
The next day, Tyler has gone missing, and it's up to Marvin to find him. But when Tyler is found dead, a video leaked online tells an even more chilling story: Tyler has been shot and killed by a police officer. Terrified as his mother unravels and mourning a brother who is now a hashtag, Marvin must learn what justice and freedom really mean.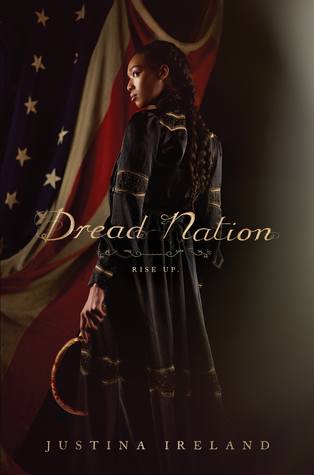 8. Dread Nation by Justina Ireland
Release Date: April 3rd from Balzer + Bray
Why You'll Love It: While this list is in order by date, this book is hands down the most anticipated Young Adult novel of 2018 at Paste. In Ireland's brilliant novel, the dead start to rise during the American Civil War. The world building is incredible, as Ireland crafts a stunning portrait of an alternate America that—despite zombies and a country in shambles—feels all too current. It's simply a masterpiece.
For Fans of: Honestly, it's like nothing you've ever read. Maybe Boneshaker by Cherri Priest, in terms of the alternate history and zombies… but you've never read anything like Dread Nation.
Description: Jane McKeene was born two days before the dead began to walk the battlefields of Gettysburg and Chancellorsville—derailing the War Between the States and changing America forever. In this new nation, safety for all depends on the work of a few, and laws like the Native and Negro Reeducation Act require certain children attend combat schools to learn to put down the dead. But there are also opportunities—and Jane is studying to become an Attendant, trained in both weaponry and etiquette to protect the well-to-do. It's a chance for a better life for Negro girls like Jane. After all, not even being the daughter of a wealthy white Southern woman could save her from society's expectations.
But that's not a life Jane wants. Almost finished with her education at Miss Preston's School of Combat in Baltimore, Jane is set on returning to her Kentucky home and doesn't pay much mind to the politics of the eastern cities, with their talk of returning America to the glory of its days before the dead rose. But when families around Baltimore County begin to go missing, Jane is caught in the middle of a conspiracy, one that finds her in a desperate fight for her life against some powerful enemies. And the restless dead, it would seem, are the least of her problems.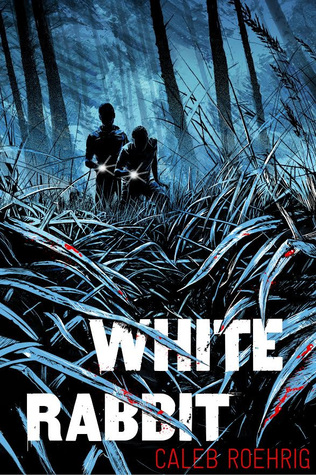 9. White Rabbit by Caleb Roehrig
Release Date: April 24th from Feiwel & Friends
Why You'll Love It: The second novel by the author who wrote our favorite YA book of 2016 (if you haven't read Last Seen Leaving please fix that right now), White Rabbit is another fantastic LGBTQ+ book full of thrills and mystery. This one focuses on a teen trying to solve a brutal murder, and it will keep you guessing until the awesome conclusion.
For Fans of: YA mysteries by authors like Lamar Giles and Natalie D. Richards.
Description: Rufus Holt is having the worst night of his life. It begins with the reappearance of his ex-boyfriend, Sebastian—the guy who stomped his heart out like a spent cigarette. Just as Rufus is getting ready to move on, Sebastian turns up out of the blue, saying they need to "talk." Things couldn't get much worse, right?
But then Rufus gets a call from his sister April, begging for help. And then he and Sebastian find her, drenched in blood and holding a knife, beside the dead body of her boyfriend, Fox Whitney.
April swears she didn't kill Fox—but Rufus knows her too well to believe she's telling him the whole truth. April has something he needs, though, and her price is his help. Now, with no one to trust but the boy he wants to hate yet can't stop loving, Rufus has one night to prove his sister's innocence…or die trying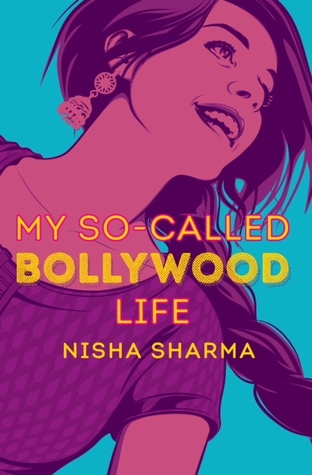 10. My So-Called Bollywood Life by Nisha Sharma
Release Date: May 15th from Crown Books for Young Readers
Why You'll Love It: I remember hearing about this amazing book two years ago when it first got picked up, and now it's almost here! A novel about a teen girl who dreams of making movies, peppered with Bollywood references throughout? Sign. Us. Up.
For Fans of: When Dimple Met Rishi by Sandhya Menon.
Description: Winnie Mehta was never really convinced that Raj was her soulmate, but their love was written in the stars. Literally, a pandit predicted Winnie would find the love of her life before her 18th birthday, and Raj meets all of the qualifications. Which is why Winnie is shocked to return from her summer at film camp to find her boyfriend of three years hooking up with Jenny Dickens. Worse, Raj is crowned chair of the student film festival, a spot Winnie was counting on for her film school applications. As a self-proclaimed Bollywood expert, Winnie knows this is not how her perfect ending is scripted.
Then there's Dev, a fellow film geek, and one of the few people Winnie can count on to help her reclaim control of her story. Dev is smart charming, and challenges Winnie to look beyond her horoscope to find someone she'd pick for herself. But does falling for Dev mean giving up on her prophecy, and her chance to live happily ever after? To get her Bollywood-like life on track, Winnie will need a little bit of help from fate, family, and of course, a Bollywood movie star.
Like an expertly choreographed Bollywood dance scene, Nisha Sharma's off-beat love story dazzles in the lime light.