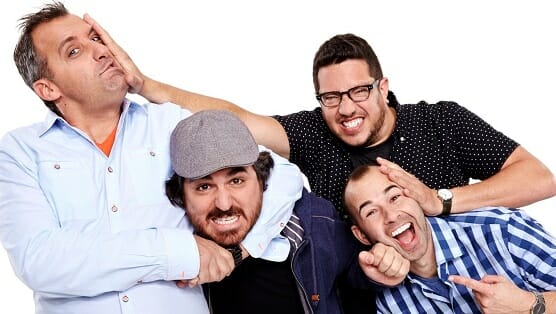 If you haven't been watching TruTV's hit show, Impractical Jokers, you should be! We got a chance to sit down and talk to two of the Jokers, Joe Gatto and James Murray. They told us all about their tour, nudity, Gary Busey, and the 4th season of their show which airs Thursdays at 10pm EST.
Check out the interview and an exclusive clip from their upcoming episode.
Keri is a professional chatterbox who loves watching TV & movies, reading about pop culture, and gawking at any craziness on the internet. You can follow Keri on Twitter.