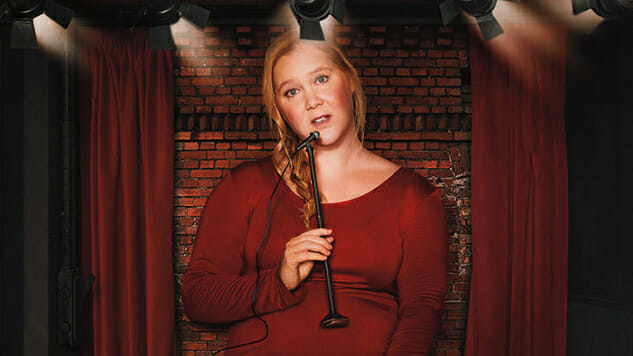 Netflix has released the trailer for Amy Schumer's new comedy special Growing, available on the streaming service beginning March 10.
The trailer teases a "new side of Schumer," with the famously crude comedian returning to the stage married and pregnant. Even though things have changed for Schumer in her personal life, the trailer assures that this grown-up before you is "still Amy."
Watch Schumer take on pregnancy, romance and being the bridesmaid with the "biggest arm" in the trailer below. You can see the special's key art further down.