Comedy Central Announces Broad City Marathon for Labor Day
Image via Comedy Central
Comedy
News
Broad City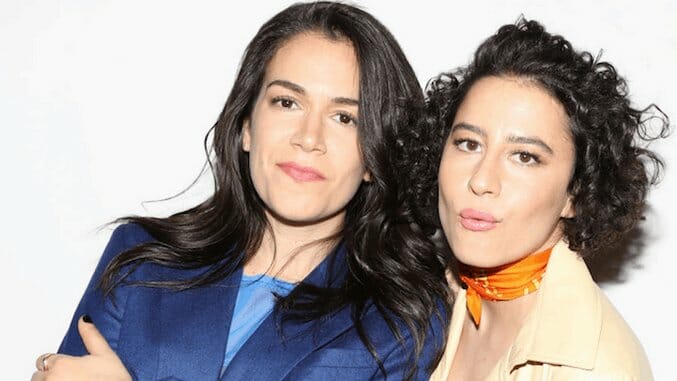 Time to binge some Broad City. Comedy Central announced their fall line-up recently, confirming that the comedy series from Ilana Glazer and Abbi Jacobson will return Sept. 13. Before that however, it might be worth catching up before season four begins. On Labor Day (Sept. 4, for those of you who don't have their calendar handy) starting at 9:00 am, Comedy Central will air every single episode of the series in the Broad City: Labor Day Replay.
The comedy follows characters Ilana and Abbi, portrayed by and based on the two creators, as they navigate through the social maze of New York City lifestyle. Glazer and Jacobson's creative partnership began with the Upright Citizens Brigade; the two later developed Broad City as a YouTube comedy show, until Amy Poehler and Comedy Central picked up the series for television.
Broad City returns for new episodes on Wednesday, Sept. 13 at 10:30 pm.