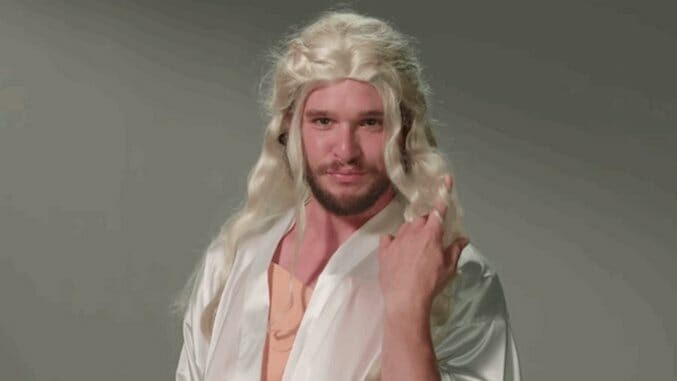 Kit Harington's acting ability knows no bounds. Thanks to Jimmy Kimmel, we can now see the man we're accustomed to seeing portray Jon Snow as other characters in Game of Thrones.
Harington gives us his best Daenerys, Arya and more in the uncovered screen tests, donning wigs and even fake boobs to play the parts. He also tried out Harry Potter, merging the wizarding and Westeros worlds in a way only an acting veteran could accomplish. As Kimmel says, "I think that's what they call 'range.'"
Watch Harington's screen tests above and watch the trailer for season seven of Game of Thrones right here. The show returns to HBO this Sunday, July 16.