Hasan Minhaj Is Getting His Own Weekly Netflix Talk Show
Photo courtesy of Getty Images
Comedy
News
hasan minhaj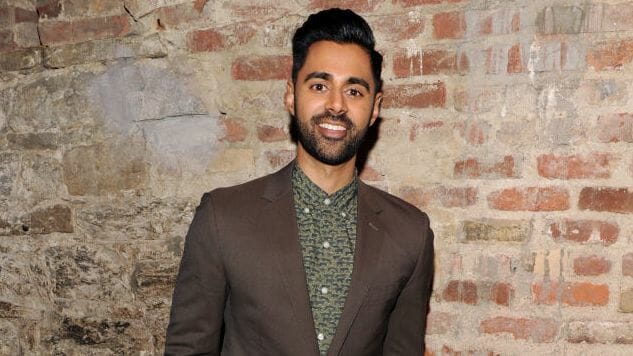 Another month, another Daily Show correspondent getting their own Netflix talk show.
Last month it was Michelle Wolf. This month it's Hasan Minhaj, according to a report by Hollywood Reporter. Roy Wood Jr's agent is probably dotting the i's and crossing the t's on the contract for his Netflix talk show right this very second.
Per Hollywood Reporter, Minhaj's show will debut at some point in 2018, with a 32-episode order from Netflix. That should take it into 2019, which is a real year that might be happening to us soon. Minhaj will stick around on The Daily Show until the summer, and hopefully get a pretty good farewell from the show where he made his name.
Netflix is also the home of Minhaj's stand-up special Homecoming King, which landed in the top five on our list of 2017's best stand-up specials. (Also in the top five on that list? Michelle Wolf.) Minhaj will have another comedy special premiering on Comedy Central in 2019, along with his sketch comedy group, Goatface.
Eventually every TV show will be hosted by a former Daily Show star. And none of them will be hosted by Craig Kilborn.