Janelle James Takes Over Eugene Mirman Comedy Festival
Images via Janelle James Comedy Festival, Matthew Salacuse
Comedy
News
Janelle James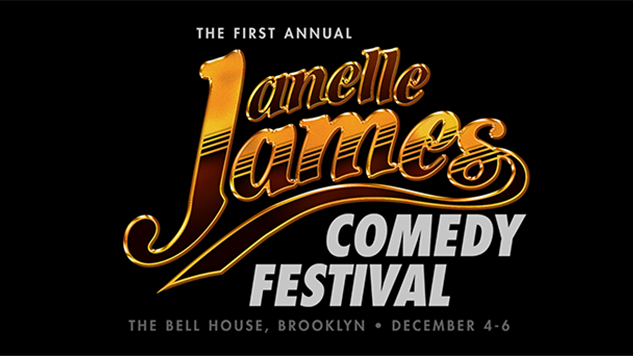 After nearly 10 years, the Eugene Mirman Comedy Festival in Brooklyn is no more. Mirman has handed the baton off to Janelle James, who will be carrying on the spirit of the festival under her own name with the Janelle James Comedy Festival. The festival will still take place at the Bell House in Brooklyn, N.Y., on Dec. 3-5.
James is a New-York-based comedian. She has appeared on The Comedy Lineup on Netflix, Night Train with Wyatt Cenac (NBC/Seeso), @midnight (Comedy Central), Uproarious (Fuse) and Crashing (HBO). She also toured with Chris Rock on his Total Blackout Tour.
Mirman, who started the festival in 2008, said in a statement that he was "thrilled to be part of the first annual Janelle James Comedy Festival." He added that he was a huge fan of James' work, saying "she's so funny and it's a joy to see the joke of a self-titled comedy festival live on and be reborn."
Find more information on the festival's tickets, lineup and more here.