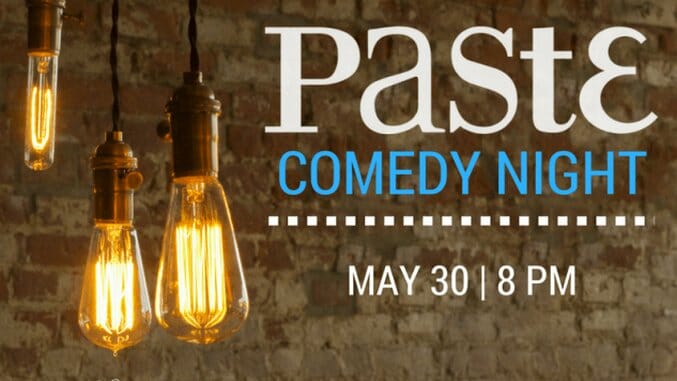 Whatever you're doing tonight, cancel it. You've got a date with Facebook, where Paste's latest comedy night is being streamed live at 8 PM ET tonight. Just head to the official Paste Magazine Facebook page right at 8 PM sharp to see five great comics performing live in our New York studio. Tonight's line-up features:
Usama Siddiquee (Fusion, Huffington Post)
Ester Steinberg (OX Funny women)
Liz Magee (CollegeHumor, BK Comedy Festival)
Nick Callas (Comedy Central, MTV)
Babe Parker (MTV'S GirlCode)
Tonight's show is hosted by Paste's own Becca Beberaggi and brought to you by Showtime's new '70s stand-up drama I'm Dying Up Here, which premieres Sunday June 4 at 10 PM.