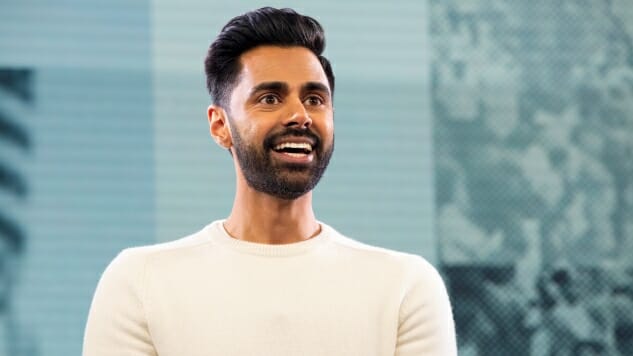 It's just in its first week, but Patriot Act with Hasan Minhaj, Netflix's new weekly political talk comedy show, is already making waves.
In "Saudi Arabia," the second of two segments that premiered on Sunday, host and former Daily Show correspondent Hasan Minhaj broke down the U.S.-Saudi relationship, asking American viewers to reassess the two countries' pairing in a John Oliver-esque deep dive. In that segment, he pointed out a United States Central Command (CENTCOM) training manual that used the phrase "Negro blood" in reference to the Saudi population.
"Oh, America. Even in boring technical manuals, you still somehow manage to be racist," said Minhaj in the segment.
On Thursday, CENTCOM issued an apology, and also announced that it will be removing the offending document.
"We regret that inappropriate material was posted to our website without a more fulsome review and apologize to anyone who took offense," said CENTCOM spokesman Capt. Bill Urban in a statement, per military newspaper Stars and Stripes. "We removed the document as soon as we were notified of the content, and it was returned to the originating office for revision."
Minhaj responded to the news the same day on Twitter, where he added that his new Netflix show is "out here putting up numbers."
.@patriotact out here putting up numbers. https://t.co/OBGAhJzYnohttps://t.co/S5nGRGAzl9

— Hasan Minhaj (@hasanminhaj) November 2, 2018
Netflix has given Patriot Act a 32-episode order, with the next episodes set to drop this coming Sunday.
You can watch the full "Saudi Arabia" segment below, with the relevant comments starting around 3:40.