Comedian and Actor Paul Reubens, Best Known as Pee-wee Herman, Dead at 70
Photo by D Dipasupil / Courtesy Getty Images
Comedy
News
Paul Reubens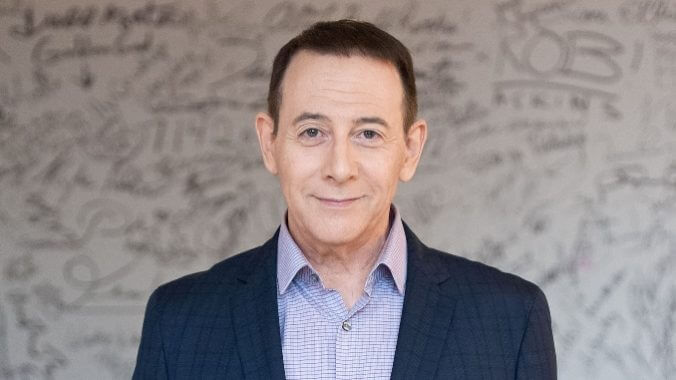 Singular comedian and actor Paul Reubens passed away on July 30, 2023 at the age of 70. The news was announced via the official Pee-wee Herman Facebook page, which disclosed that Reubens "bravely and privately" suffered from cancer for half a dozen years.
The announcement also included a quote from Reubens himself, reading:
Please accept my apology for not going public with what I've been facing the last six years. I have always felt a huge amount of love and respect from my friends, fans and supporters. I have loved you all so much and enjoyed making art for you.
Born Paul Rubenfeld in Peekskill, N.Y., Reubens was best known as Pee-wee Herman, a naive character he first concocted while part of the Groundlings in the late 1970s. Initially, Reubens envisioned Pee-wee as "a really bad comic, somebody you would look at and go, 'This guy's never going to make it,'" as he noted in a 1999 Vanity Fair profile. The character eventually morphed into his recognizable form, with a childlike voice made for imitating, gray suit, pale face, red bow tie, and white sneakers. 
Reubens' special The Pee-wee Herman Show debuted on HBO in 1981, and was geared more towards adults than the children's TV show Pee-wee's Playhouse, which ran from 1986 to 1991. Tim Burton made his directorial debut with Pee-wee's Big Adventure in 1985. Reubens wrote and naturally starred in the vehicle, which grossed over $40 million in North America. Reubens even hosted Saturday Night Live as Pee-wee in 1985, and the character even showed up as a special guest on WWE Raw in 2010.
Reubens' career faltered at multiple points due to run-ins with the law, though later years saw him bring back the Pee-wee character in the 2016 film Pee-wee's Big Holiday. Outside of Pee-wee, Reubens popped up in numerous comedies—both on the small and silver screen—including The Blues Brothers, Murphy Brown, Pushing Daisies, the 1992 film Buffy the Vampire Slayer, Matilda, and Reno 911!. He also ventured outside comedy, appearing in the crime film Blow, the sci-fi series Tron: Uprising, and the mystery series Mosaic, to name a few.    
The Facebook announcement about his death noted Reubens' request that any tributes be dedicated to his late parents Judy and Milton Rubenfeld, Stand Up to Cancer, or bodies devoted to dementia and Alzeimher's research and support.