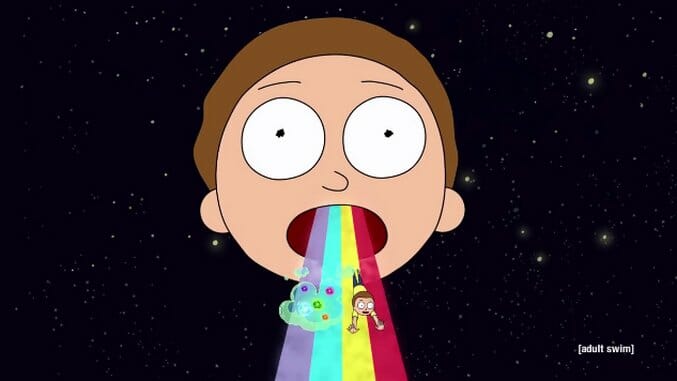 With all the tributes to Bowie that will be coming out in the next couple of weeks, we figured it was high time to revisit one of the best of 2015: the song "Goodbye Moonmen" from acclaimed Adult Swim show Rick and Morty.
On the surface, it's absolutely ridiculous: a gaseous being named Fart singing to the young protagonist about "cosmos without hatred" in what is actually a veiled explanation of his species' plot to kill off the universe's carbon-based life forms. But then you listen to it, and it takes you straight back to the sound of Ziggy Stardust and, before that, "Space Oddity." And all of a sudden, it takes on so much more poignancy.
To cap it off, the song is sung by Jemaine Clement, whose band, Flight of the Conchords, created an astounding Bowie tribute of their own a number of years ago. The man can do a fine Starman impression. All told, it's precisely the type of tribute that Bowie would likely have wanted—iconoclastic and unconventional, but undeniably beautiful.
So take in the video above and cry if you need to. Then, when you're done, you can read the rest of our David Bowie coverage here.