Return to FromSoftware's Most Horrific World in Bloodborne #5
Aleš Kot & Piotr Kowalski's Second Arc Kicks Off This September
Main Art by Tradd Moore
Comics
Features
Bloodborne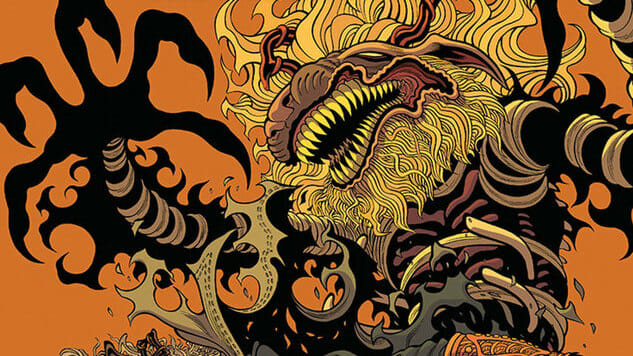 FromSoftware's eldritch horror saga Bloodborne isn't an easy game to adapt into sequential art; despite disturbing visuals and a deep lore, Bloodborne guards its narrative secrets fiercely, parsing out only small details about its world between absolutely punishing boss fights and creature tussles. Writer Aleš Kot and artist Piotr Kowalski pulled off a minor miracle with the first four issues of Titan Comics' comic companion, translating the look and feel of Bloodborne to the printed page with a storyline that embraced, rather than ran from, the game's constant cycle of death and rebirth.
Beginning this September, Kot and Kowalski will continue their damned journey into Yharnam with Bloodborne #5, the start of the series' second arc, "The Healing Thirst"—and the first issue since Bloodborne's extension from mini-series to ongoing comic. Check out the official solicitation below, along with an exclusive first look at covers from Kowalski and Ghost Rider artist Tradd Moore, and be sure to nab the issue September 19, 2018.


Bloodborne #5 Cover A Art by Tradd Moore
Bloodborne #5
Writer: Aleš Kot
Artist: Piotr Kowalski
Publisher: Titan Comics
Release Date: September 19, 2018
Now an ongoing series, by popular demand—the horror and mystery continue in Bloodborne, the comic based on FromSoftware's critically acclaimed video game hit!
Delve into the dark underbelly of the Healing Church, as writer Aleš Kot (Zero, Wolf, Generation Gone, Days of Hate) returns to the blood-soaked streets of Yharnam with artist Piotr Kowalski (Dark Tower, Sex, Robocop)!
Beast transformation Cover A by Tradd Moore (Luther Strode, Ghost Rider, Venom)!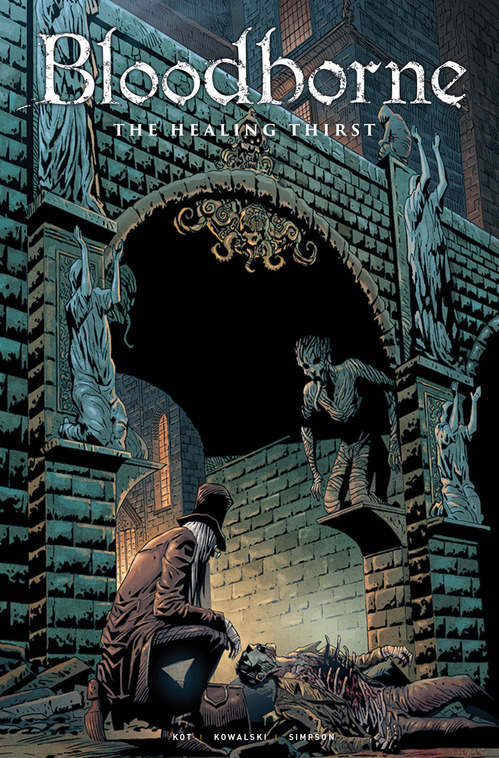 Bloodborne #5 Cover B Art by Piotr Kowalski