Skybound Announces First Young Adult Comic, Outpost Zero
Sean Kelley McKeever, Alexandre Tefenkgi & Jean-Francois Beaulieu Launch the Sci-Fi Series in July
Main Art by Alexandre Tefenkgi & Jean-Francois Beaulieu
Comics
News
Sean Kelley McKeever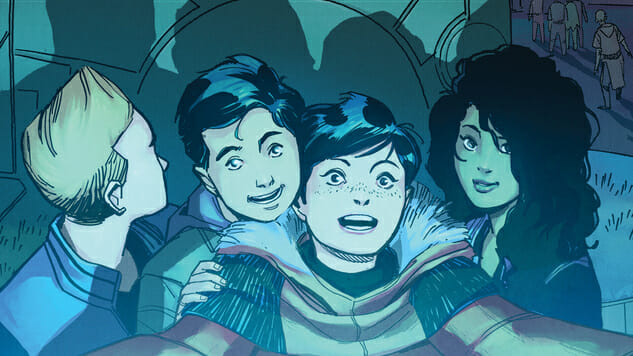 Skybound Entertainment, the multi-platform publishing company and entertainment company founded in connection with Image Comics by David Alpert and The Walking Dead co-creator Robert Kirkman, is best known for bloody, adult-oriented offerings like Kill the Minotaur, Manifest Destiny and this week's Crude, but don't assume that limits the imprint. This summer, Skybound enters a new publishing arena when it launches its first Young Adult title, Outpost Zero.
Written by Eisner Award-winner Sean Kelley McKeever (Spider-Man Loves Mary Jane), drawn by Alexandre Tefenkgi and colored by Jean-Francois Beaulieu, Outpost Zero follows protagonist Alea and her friends as they enter adulthood in the protected Outpost Zero, a small community on a frozen world inhospitable to human life. Alea's life in Outpost Zero is complicated, though, when something in the snowy depths of "the Frost" begins to stir. Tefenkgi is best known for French-language work, but McKeever is something of a pioneer when it comes to teen-focused monthly comics, with numerous runs at Marvel, DC Comics and other publishers on books like Gravity, Young Inhumans and Teen Titans.
The first issue of Outpost Zero hits stands July 11, 2018. Paste readers can check out the official synopsis, first cover and an interior preview below.

Outpost Zero
Writer/Creator: Sean Kelley McKeever
Artist/Creator: Alexandre Tefenkgi
Colorist: Jean-Francois Beaulieu
Letterer: Ariana Maher
Editor: Sean Mackiewicz
Associate Editor: Arielle Basich
Synopsis:
Welcome to Outpost Zero: the smallest town in the universe. The people there work the land, go to the fights every Friday night and tuck their children into bed… but the Outpost is no place for dreams. No place for aspirations. To survive is ambitious enough. As Alea and her friends graduate to adulthood under the artificial sky of a faulty biome on a frozen world never meant to support human life… something stirs. Something sees.
Explore the mysteries and wonder of the Frost in this oversized debut issue by Eisner-winner Sean Kelley McKeever, Alexandre Tefenkgi and Eisner-nominated Jean-Francois Beaulieu.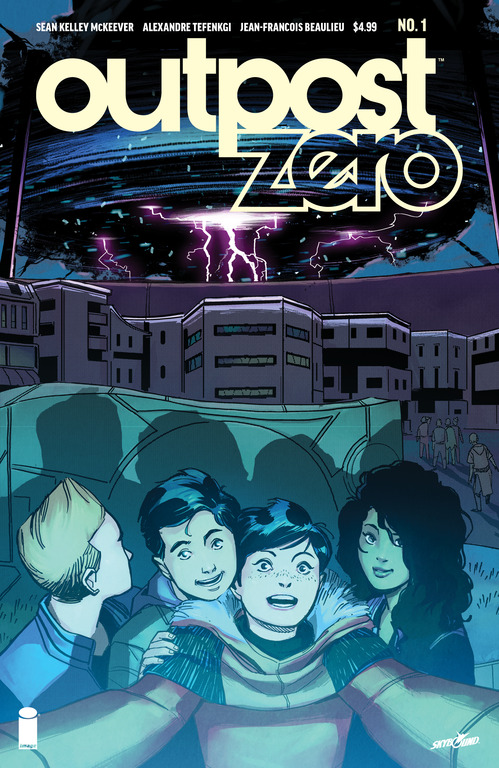 Outpost Zero #1 Cover Art by Alexandre Tefenkgi & Jean-Francois Beaulieu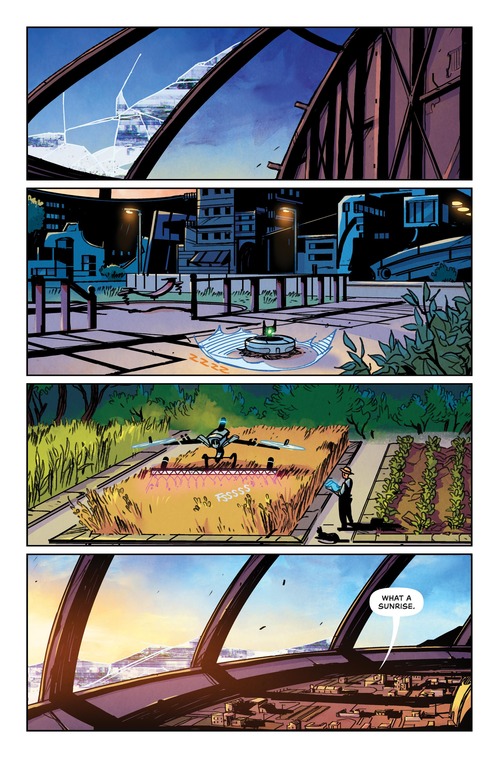 Outpost Zero #1 Interior Art by Alexandre Tefenkgi & Jean-Francois Beaulieu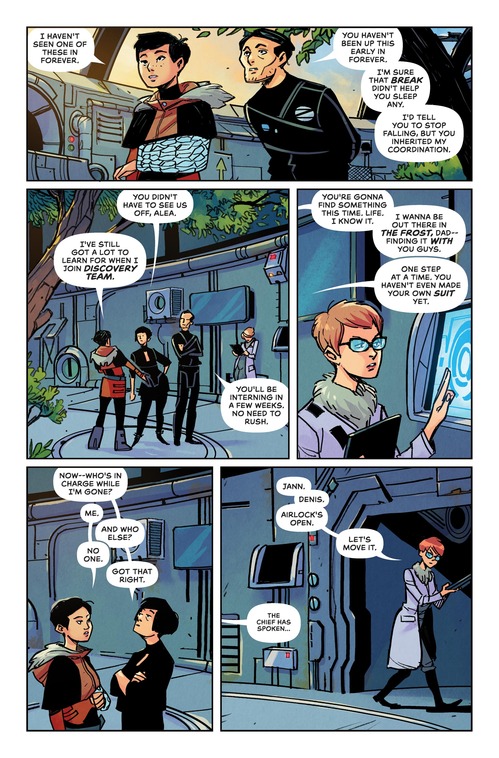 Outpost Zero #1 Interior Art by Alexandre Tefenkgi & Jean-Francois Beaulieu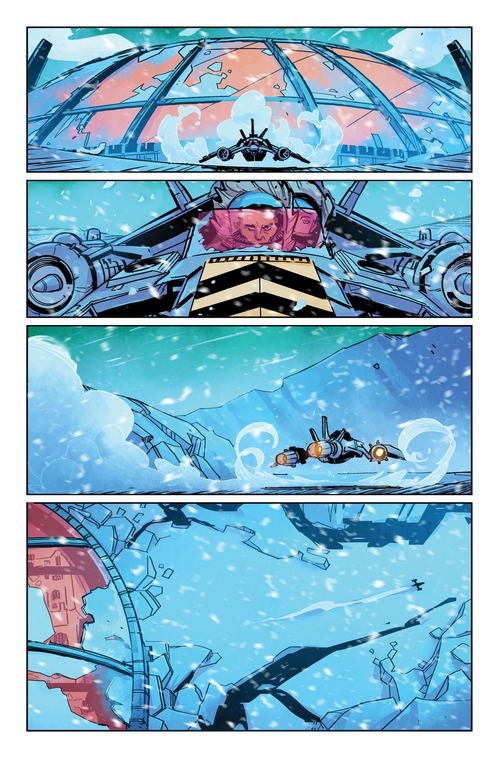 Outpost Zero #1 Interior Art by Alexandre Tefenkgi & Jean-Francois Beaulieu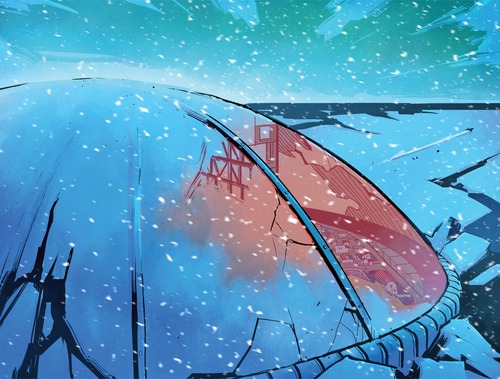 Outpost Zero #1 Interior Art by Alexandre Tefenkgi & Jean-Francois Beaulieu