The last few years have seen a growing trend in monthly subscription services that deliver everything from meals to makeup. There's a subscription box for everyone, the toughest part is choosing which curated club to commit to. We've rounded up 15 of our favorite snail-mail memberships, featuring packages from Pharrell Williams to boxes of fancy socks delivered to your door each month.
1. Quarterly Co.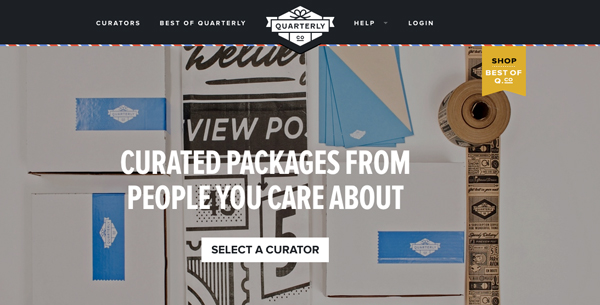 Quarterly Co. lets you subscribe to influential curators to receive handpicked items specifically from them. Each package comes with original and consumer items that represent the person you've subscribed to. The list of curators is downright impressive and ranges from Bill Nye (yes, the science guy), to Pharrell Williams and Arianna Huffington. As the name suggests, you'll receive a package every three months.
Cost: $50.00/package
2. Pairings Box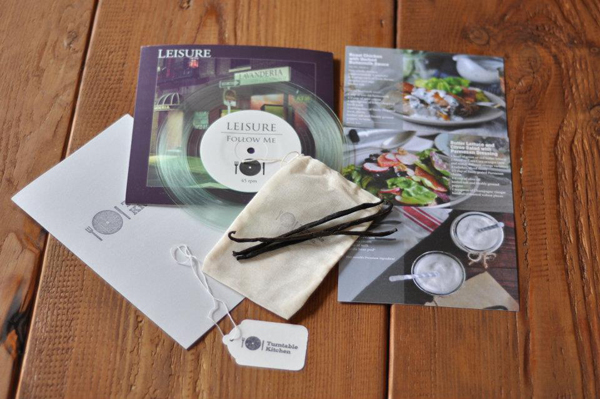 The folks at Turntable Kitchen have created "a curated food and music discovery experience" and they're delivering it right to your door. Pairings Box is a monthly subscription service that helps you discover new food and music from the comfort of your home kitchen. Each box comes with an exclusive 7" vinyl, digital mixtape, three seasonal recipes, ingredients, and tasting notes. One past Pairing Box included recipes for simple tomato pizza with fennel pollen and clam, pancetta and arugula pizza paired with music by Local Natives. Another box paired Typhoon with recipes for wild mushroom bruschetta, honey-thyme chicken thighs over a bed of greens, and plum and amaretto cobbler with almond biscuits.
Cost: $25.00/month
3. Nerd Block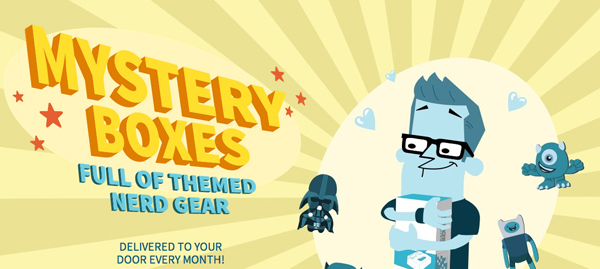 Nerd Block, which has been described as "Comic Con in a box," contains monthly deliveries of gear, toys and collectables. Each box includes a custom T-shirt and four to six items featuring the likes of Star Wars, Adventure Time, and Doctor Who. Subscribers get to choose one of four themes for their box and each one comes hand picked and "geek tested, nerd approved."
Cost: $13.99-$19.99/month
4. Taste Adventure Club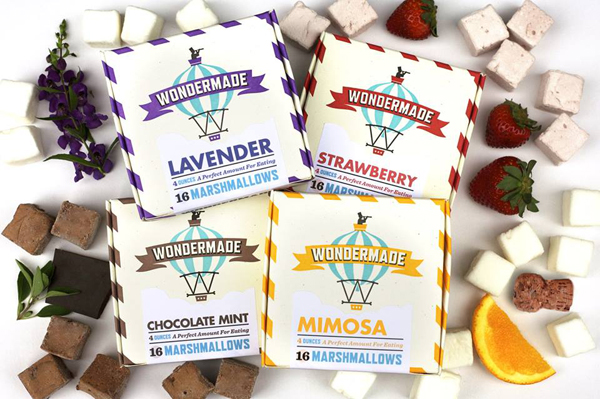 We're big fans of Wondermade, makers of those handcrafted marshmallows that promise to be "fun to eat, fun to share, made with 100% sweet magic air." The only thing better than their curiously flavored marshmallows, is receiving them in the mail every week. Joining the Taste Adventure Club guarantees that for one month, you'll start each week with a box of Wondermade goodness. Flavors will vary and past shipments have included almond, chocolate mint, cinnamon, banana and Irish cream.
Cost: $44.00/month (four weekly deliveries)
5. Try the World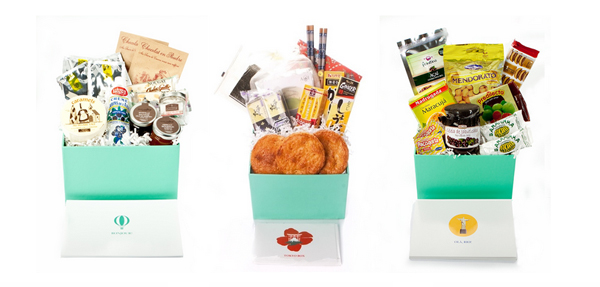 This one is for the armchair travelers, curious about the world from the comforts of home. Try the World delivers gourmet food and culture items from around the world to your mailbox every two months. Each box comes from a different country, including France, Japan, Brazil and Italy. You can indulge in natural jams from Paris, bamboo chopsticks from Tokyo, passion fruit tea from Rio de Janeiro, and biscotti from Rome without ever leaving home.
Cost: $45.00/box
6. MistoBox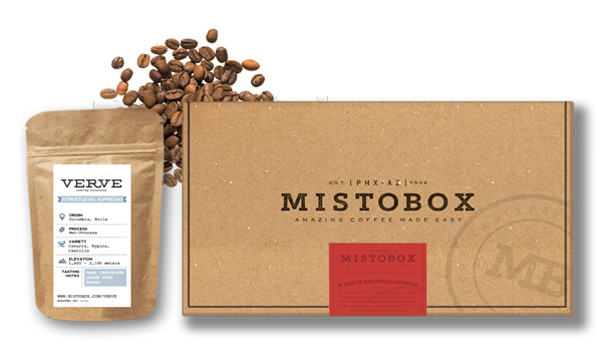 MistoBox makes discovering and purchasing new coffee easy. Each month you receive four curated bags of coffee they've sourced from the best roasters around the country. Boxes also come with expert tips on brewing the perfect cup of coffee. If you like what you try, subscribers get monthly discounts on full size bags and equipment through the MistoBox website.
Cost: $19.00-$30.00/month
7. Foot Cardigan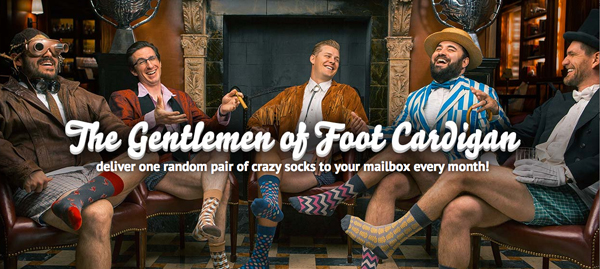 Foot Cardigan has been delivering fancy socks to the mailboxes of fancy guys and gals since 2012. "If variety is the spice of life, you're about to dip your feet in wasabi," says their website. They deliver a single pair of socks each month, which is a rate about equivalent to how often the average person loses a pair.
Cost: $8.50-$9.00/month
8. The FareTrade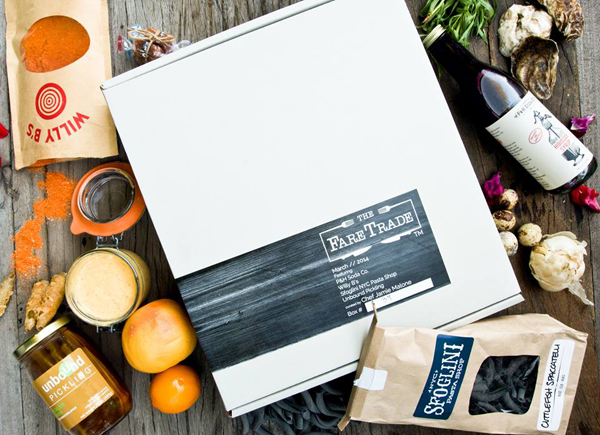 The FareTrade, a culinary upgrade club, aims to connect the food community through a culinary subscription service that delivers the expertise of chefs and hand-picked ingredients to you each month.
Packages include four curated culinary products from American food artisans, along with recipes and instructional cooking videos from the nation's leading chefs.
July's package featured Chef Jeremiah Bacon, a James Beard Foundation Semifinalist, who taught subscribers how to make four meals:
Scallops with bourbon-peach compote, young leeks and almonds
Oats and bok choy with Fresno chili hot sauce
BBQ shrimp and Veitnamese coleslaw
Mahi mahi sausage sandwich with Jerusalem artichoke relish
Cost: $65.00/month
9. Nibblr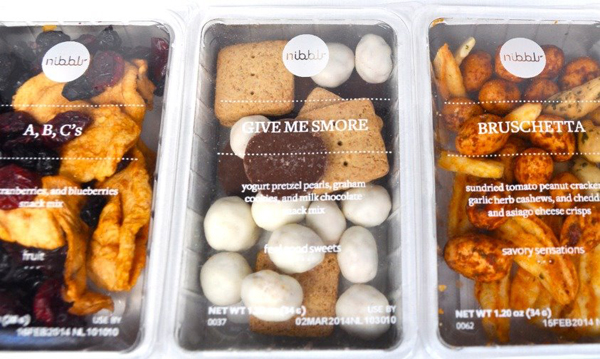 Nibblr is for the serious snacker. They believe "snacks are made to be savored, not just tide you over 'til your next meal." Their more than 55 snack options include savory concoctions made with dried fruits, nuts, crisps and veggies. Nibblr sends you four individually wrapped and portion-controlled snack packs with each delivery.
You also get to choose how often you'd like to receive your boxes, but not your specific snacks—because what's the fun in that?
Cost: $5.75-$5.50/box
10. Root Bizzle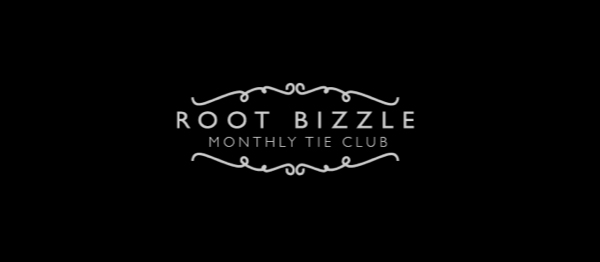 Root Bizzle is the perfect subscription box for the young working professional. You tell them your size and style and each month they send you a silk tie from a century-old manufacturer in Italy. Their team curates your personal collection, helping you build it gradually and cost-consciously, while keeping with changing trends. Style options include business, skinny and even bow ties.
Cost: $25.00/month
11. Carnivore Club



Proudly boasting the title of "world's first curated cured meat of the month club," Carnivore Club means serious monthly-meat business. They send you a themed assortment of four to six artisanal meats in a fancy faux-wood box perfect for throwing your very own at-home charcuterie party. Past boxes have included Italian salumi, Spanish chorizo, and artisanal jerky.
Depending on your commitment to being a carnivore, the club offers subscriptions in monthly, bi-monthly or quarterly deliveries.
Cost: $50.00/month
12. Vinyl Me, Please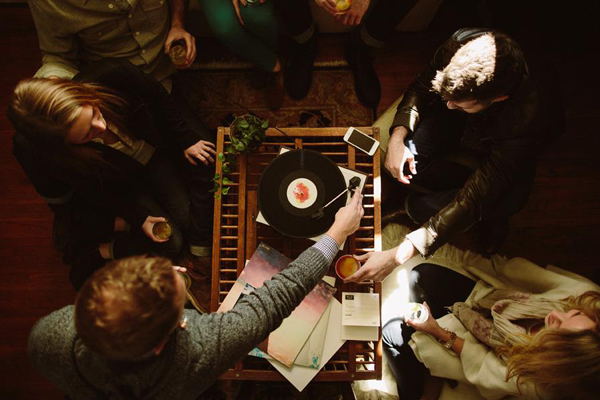 If you ask nicely, Vinyl Me, Please will let you join "the best damn record club out there." Membership to this invite-only subscription service earns you an album on vinyl, cocktail recipe to pair it with, an artwork inspired by it, and access to the weekly musical digest The Standard. They promise to send the kind of records you build a collection on and grow old with, but most importantly, "you can bet your ass it's going to be awesome." If you're still not convinced, you can view their record collection on the Vinyl Me, Please website. It includes everything from Thelonious Monk to Japandroids.
Cost: $23.00-$27.00/month
13. Steepster Select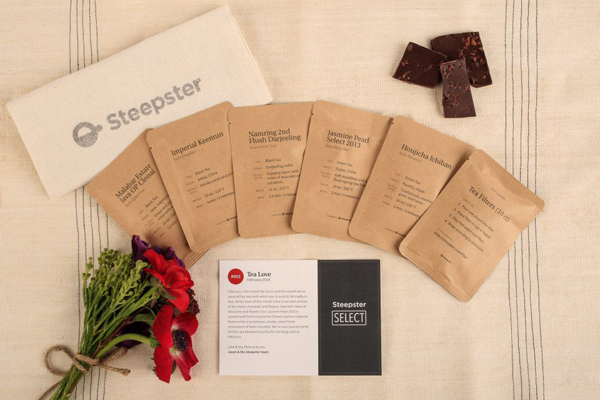 Steepster Select is a tea-of-the-month-club that helps you discover new teas from the online tea community of the same name. They search the globe for unique teas and send you a flight of five samples, along with brewing instructions and tasting notes. The latest Steepster box contained a Moroccan mint tea from China, an oolong tea from Taiwan, and a hibiscus berry punch from the United States. To make a great thing even better, the folks at Steepster include surprises with your monthly delivery, like brewing filters to use with your latest loot.
Cost: $24.95/month
14. Dollar Shave Club



Dollar Shave Club has two goals, they want to help you "shave time" and "shave money" and they're doing so with their monthly disposal razor club. You choose one of three blade options to determine your subscription rate. Every new member gets a free handle and all existing members have the option to upgrade or downgrade their blade choice as they see fit.
Cost: $1.00, $3.00, $9.00/month
15. Craft Beer Club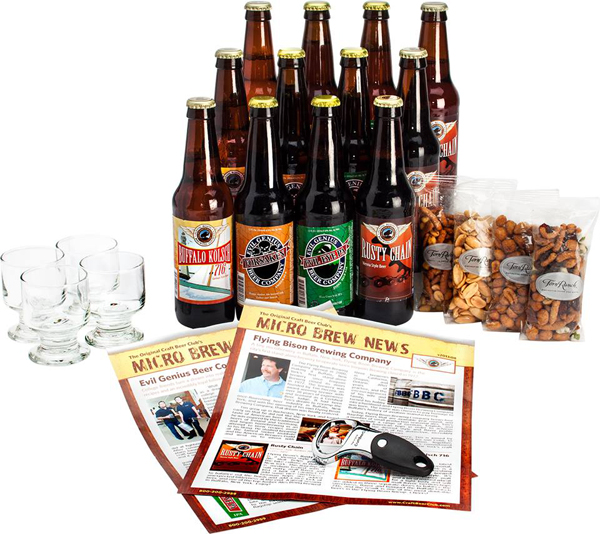 The Craft Beer Club is about discovering and supporting craft breweries around the United States, while educating beer lovers through subscriptions. Each box contains 12 craft beers (four styles, three of each) from small independent breweries, along with information about what the beers are and where they come from.
Recent boxes included beers from Rahr & Sons Brewing Company, The Duck-Rabbit Craft Brewery, Crazy Mountain Brewing Company, North County Brewing, Blue Pants Brewery, and Ellicottville Brewing Company.
You can choose to have your shipments delivered monthly, bi-monthly or quarterly.
Cost: $39.00/month