These pixelated posters of pop culture icons are like a graphic designer's take on pointillism. Created using hundreds to thousands of individual Pantone color swatches, Spanish artist Txaber has created a series of images whose parts are as impressive as their whole. He treats each Pantone swatch as a single pixel, each one contributing to a colorful mosaic.
"The process is to convert the images into color mosaics, then each color is replaced one by one by the corresponding Pantone module," says Txaber.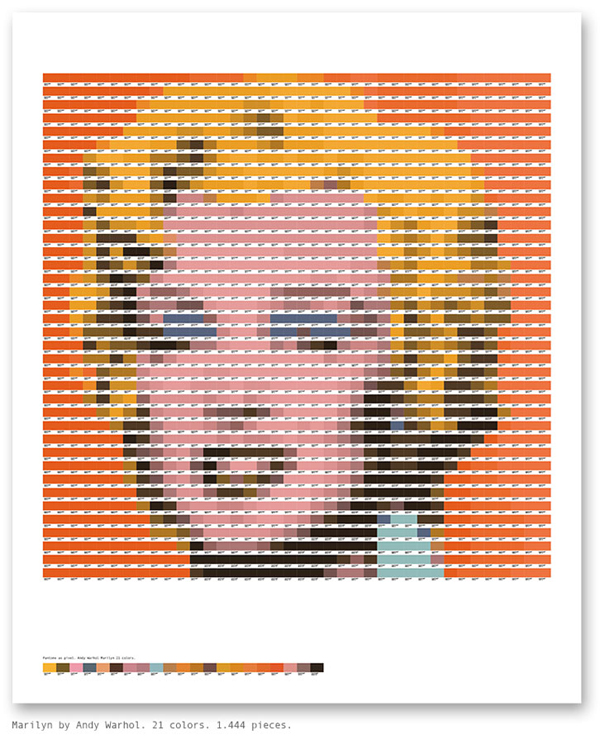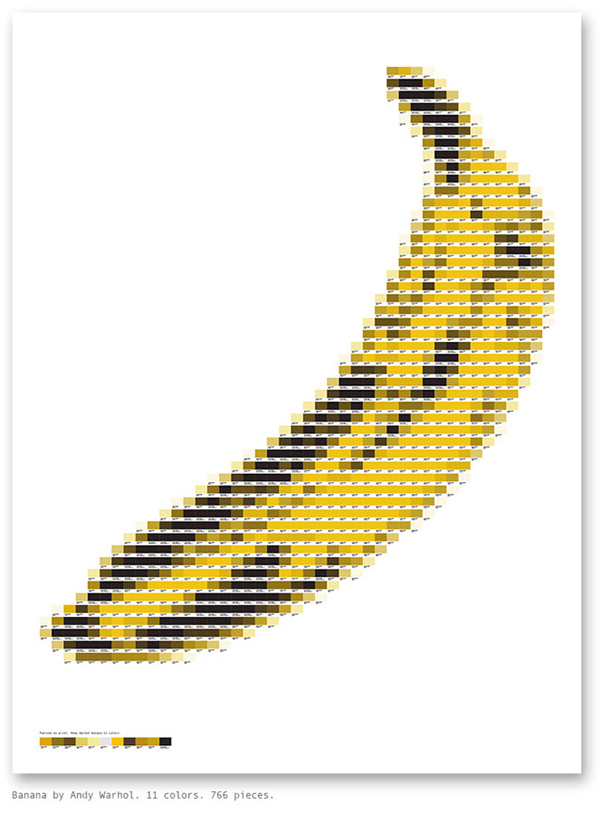 His Pantone on Pixel series features a variety of pop culture subjects, including several pixelated versions of some of Andy Warhol's most famous work. Txaber's Marilyn was made using 21 Pantone colors and includes 1,444 swatches. His version of Warhol's Banana features 11 Pantone colors made from 766 swatches.
"It is a laborious process, but I think the result is interesting," he says.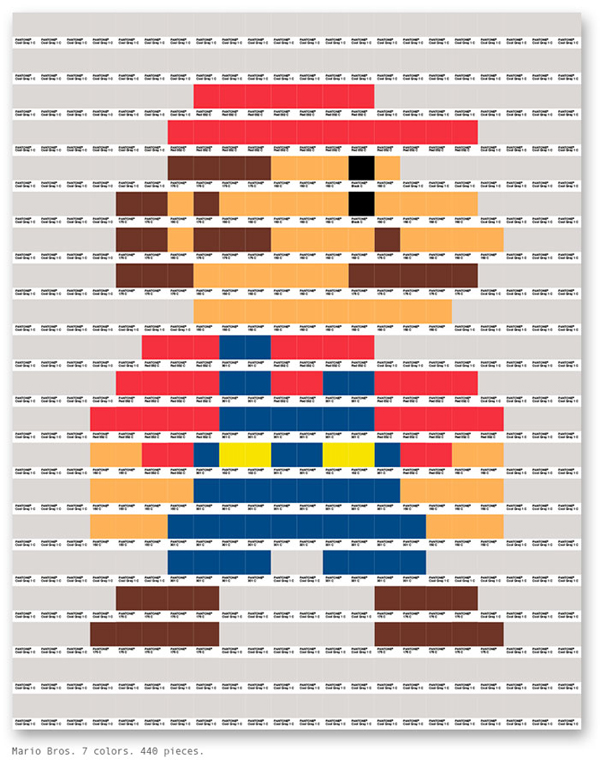 Other posters feature nods to the Rolling Stones, Super Mario Brothers, Absolut Vodka and Apple.
You can view all of Txaber's work on Behance.