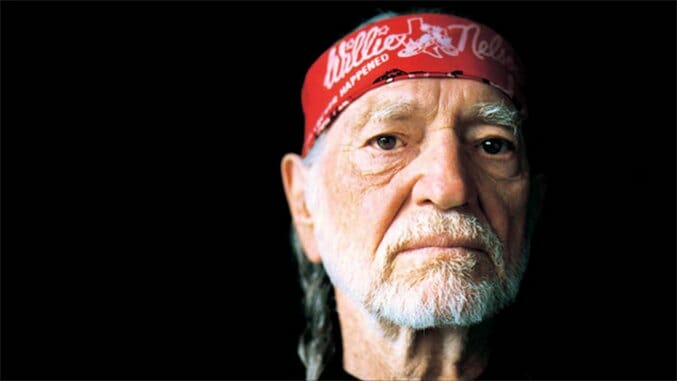 It's a sound so melodious it might as well be considered a kind of music: The clink of ice cubes against a glass tumbler, the splash of warm amber liquid, the crinkle as the ice begins to melt. James Joyce said it best when he wrote, "The light music of whiskey falling into a glass—an agreeable interlude." Whether you prefer whiskey over the rocks or neat, it doesn't just sing its own song, it's also the quintessential liquor for songwriting. Hell, country music could write a book on whiskey. It almost seems like a rite of passage for a country artist to pen or cover a song involving the stuff because it's so intertwined with the region that produced the music in the first place.
There are a countless number of songs about drinking, and how it eases heartbreak or, more often than not, contributes to it in the first place. But more than any other instance of alcohol in songs, whiskey—be it scotch, bourbon or rye—is the amber ambrosia from the gods for those cataloguing the experience of love in all its agony and ecstasy. There's something storied about whiskey, which is why so many songwriters from nearly every genre continue turning to it to help express their joy and pain. Here are the 10 best whiskey songs about love and heartache.
10. Billie Holiday, "Riffin the Scotch"
A short song that's mostly instrumental, "Riffin the Scotch" only contains one verse, but it's a powerful one in the hands of Holiday's lamenting, ice-against-glass vocals. Although she doesn't mention drinking whiskey once in the song, the title says it all. She's "Riffin the Scotch," bemoaning leaving one deleterious relationship only to find herself in another, and in that way playing on the idea of "riff" in popular music, which repeats a short, instrumental phrase. "I jumped out of the frying pan / And right into the fire / When I lost me a cheating man / And got a no-count liar," she sings in the opening lines. A bottle pops at the song's end, and it's easy to imagine Holiday uncorking a bottle of scotch to drown her sorrows. It's an untraditional song about whiskey compared to others on this list, but the jazzy number and the lyrics' meter provide a different perspective on the drink.
9. Drive-by Truckers, "Women Without Whiskey"
Within southern rock's annals, it's long been a toss-up about who can write a more despondent song, Patterson Hood or Mike Cooley. Off the band's 2001 album Southern Rock Opera, "Women Without Whiskey" features Cooley's honest vocals contemplating what a life without whiskey looks like, even while he knows maintaining his current relationship with the bottle will surely kill him. Indeed, it's started to already. The central struggle to live without whiskey—to handle women without a glass first—arises viscerally in the song's guitar riff, which itself feels like a question. "Whiskey's harder to keep than a woman / And it's half as sweet," Cooley sings, before admitting, "But women without whiskey." His voice trails off and repeats the line, but he never settles on an actual answer to that thought. It's nearly too much to bear.
8. Punch Brothers, "Rye Whiskey"
Rye whiskey has a place of repute in folk and country music thanks to Woody Guthrie and Tex Ritter. And it's never done anybody a lick of good. The lone fiddle that begins the Punch Brothers' take on the liquor—just a single note stretched across the string before a banjo joins the conversation—embodies the giddy feeling that a glass or two of whiskey typically provides. But there's always a tipping point. As Chris Thile sings, rye whiskey makes so many things in life better. Until it doesn't. The band deftly walks a tightrope between an up-tempo party song celebrating whiskey and the song's end, which shifts tone entirely. "Rye love isn't good love boys," Thile sings throughout the song, waiting until the end to get close to the story he's been circling about his broken marriage, broken family, broken self. In that new light, "Rye Whiskey" takes on a manic despondency; the singer can't escape repeating his story.
7. Margo Price, "Hurtin' (On the Bottle)"
If it seems like whiskey is a man's game, Margo Price (and a host of other female singer-songwriters) hasn't shied away from chronicling her relationship with the bottle when it comes to heartache. Price, alt-country's newest darling, burst on the scene in early 2016 with her debut single "Hurtin' (On the Bottle)." In it, she shows off a flawed, fragile woman who can't stop drinking; she needs whiskey to get over an unexpected breakup. "I put a hurtin' on the bottle / Baby now I'm blind enough to see / I've been drinking whiskey like it's water / But that don't touch the pain you put on me," Price sings in a voice that has been compared to greats like Loretta Lynn and Tammy Wynette. Even the song's structure has a traditional country feel, one that offers listeners an honest look at a woman's brokenness and how, for better or worse, she's drowning her pain in a glass.
6. Chris Thile, "If the Sea Was Whiskey"
Thile's song updates the down and out "Diving Duck Blues" written by Sleepy John Estes and famously covered by Taj Mahal. Rather than imagining a whiskey river into which he would "swim to the bottom" if he were a diving duck, Thile changes the lyrics to a sea. That shift magnifies the extent to which he would undo himself in order to sink down into whiskey's oblivion. Appearing on his 2006 solo album How to Grow a Woman from the Ground, Thile takes the short blues song, stripping it of any familiar instrumentation, and instead builds it around a chorus of male voices. Thile and his men spend the majority of the song lamenting in harmony, which infuses the song with a greater desolation, until it turns into a hybrid blues-bluegrass explosion shortly after the two-minute mark.
5. Justin Timberlake, "Drink You Away"
Justin Timberlake may be something of an anomaly on a list mostly comprising folk, country, bluegrass, and blues songs, but his pop sensibility takes an interesting turn with "Drink You Away." The song appeared on the second part of his 2013 album The 20/20 Experience, and he brought it to back life and popular consciousness when he performed it with Chris Stapleton at the 2015 Country Music Awards. For a pop artist so self-assured he once claimed he brought "sexy back," Timberlake shows off a different side on the song. He nurses his wounds with a series of whiskies, finding that nothing can erase his ex from his mind. "I can't drink you away / I've tried Jack, I've tried Jim, I've tried all of their friends," Timberlake sings on the chorus. The song goes far past the standard three-minute pop marker and bleeds out into five minutes, exerting a powerful rhythm that doesn't mimic heartbreak so much as personify it.
4. Gillian Welch, "Whiskey Girl"
Where the vast majority of whiskey songs are written from a first-person perspective about some kind of heartbreak or struggle with the bottle, Gillian Welch's song "Whiskey Girl" tells a different story. Following the lives of "nowhere man and whiskey girl," the song is a quiet, thoughtful meditation on how these two figures serve as companion pieces to one another. Being a whiskey girl, in this instance, isn't a great thing if your partner is nowhere man. They are characters each lost in their own way. Off her 1998 album Hell Among the Yearlings, the soft, whisper-like song finds its strength in its simplicity and subtlety. A piano echoes throughout the background, striking on the first beat to underscore the thrumming pain radiating from the song. Welch's voice does a number, too. Her alto register viscerally pairs with the lower timbres woven into the song for an added punch to the heart.
3. Buddy Guy and Junior Wells, "Bad Bad Whiskey"
Amos Milburn's song "Bad Bad Whiskey" gets a Chicago blues reimagining in the hands of Buddy Guy and Junior Wells, whose guitar and harmonica-driven performance hit upon the pain resonating throughout the song. Thanks to the singer's affinity to whiskey and his inability to put the bottle down, he can't keep up any kind of relationship. "Bad bad whiskey / Made me lose my happy home," Guy sings. He trades one for the other, sacrificing his domestic bliss for whiskey's destructive force because he can't escape its clutches. If country and whiskey go hand-in-hand when it comes to storytelling, blues and whiskey go hand-in-hand when it comes to instrumentally conveying the tangled and troubled relationship whiskey creates for any drinker. Guy's guitar work takes Milburn's melody in new, dispiriting directions.
2. Chris Stapleton, "Tennessee Whiskey"
Chris Stapleton initiated a new interest in George Jones' love song "Tennessee Whiskey" with his interpretation of it. He covers the traditional country ballad on his 2015 album Traveller, transforming it into a slightly moodier, slower-tempo rockabilly song that showcases his incredible vocal prowess. Where whiskey is often used as an ameliorating choice—something Jones' song touches on in the first verse—here a lover's qualities prove to be just as transformative as a glass of whiskey. Love has remade the singer, but even though he may have given up his hard-drinking ways, he still turns to alcohol to convey how much he cares. "You're as smooth as Tennessee whiskey / You're as a sweet as strawberry wine / You're as warm as a glass of brandy / And honey, I stay stoned on your love all the time," Stapleton sings on the chorus, his voice reaching to fill a room and producing big, emotional runs.
1. Willie Nelson, "Whiskey River"
Perhaps one of Willie Nelson's most famous recorded songs, "Whiskey River" was written by Johnny Bush and feels like a prayer, a plea of sorts, to the amber liquor. Where Timberlake couldn't find solace no matter what he drank, and Price admitted she had too much, Nelson gets it just right. He knows exactly what he needs in order to get over his broken heart. He sings, "Whiskey River, take my mind / Don't let her memory torture me / Whiskey River, don't run dry / You're all I got, take care of me," he sings on the chorus, which comprises the vast majority of the song's lyrics. Even while other songs delve into the dangerous side of whiskey, "Whiskey River" understands that sometimes floating away on that particular stream is the only solution in the immediate aftermath of heartache. It's a classic for a reason.