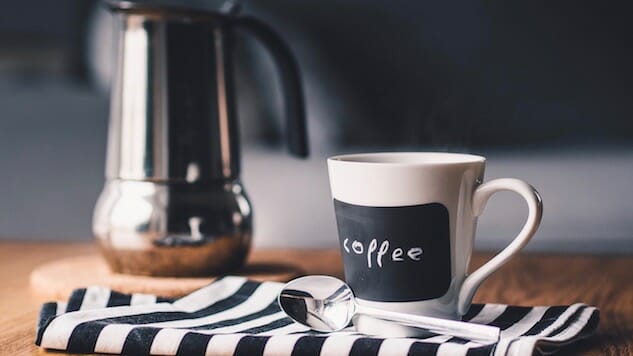 Are you the type of person who only drinks coffee as a matter of sheer survival, or do you enjoy the ritual of brewing a fresh pot? Do you want coffee brewing while you sleep or do you schedule 30 minutes for grinding, brewing, sipping and savoring as part of your morning routine?
We're not here to judge. Whatever your coffee personality, there's a brew method (or two) just for you. Brewing at home is a great way to save money and avoid coffee line rage. Whether you're a down and dirty coffee drinker or you're just sick of getting to work late every morning because of your coffee obsession, it might be time to shake up your routine. Here are 12 ways to brew coffee at home, based on your personality type.
Pour Over
Personality Type: The Artist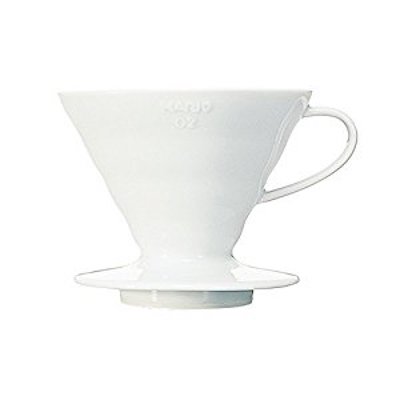 Pour overs create a flavorful coffee experience. Manual brewing is relatively simple with popular brands like Hario V60, Kalita Wave and the Japanese Bee House ceramic brewer. You put the grounds in and pour hot water in. The coffee drips into the cup below.
Getting a pour over up and running adds a lot of time to your morning routine, but the process produces a clean cup with no grounds at the bottom and crisp, clear taste. For optimal brewing, you need to buy a gram scale to weigh your grounds. You have to heat the water in a kettle, so while you're at it, pick up a long-spout kettle for pour over ease.
---
Chemex
Personality Type: The Inspirer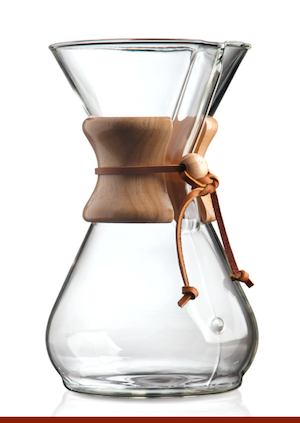 This is my favorite home brewing method because it's simple and also relaxing. A Chemex is another manual method. The best part is smelling the coffee as it's brewing. The elegant glass design makes the process feel refined and artistic, and I love the clean taste it produces.
---
Espresso Machine
Personality Type: The Doer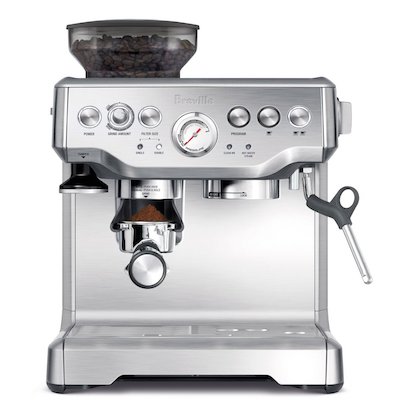 I am not going to lie and say that making a latte at home doesn't take just about forever. It does. You gotta freshly grind the beans (otherwise, why bother); you gotta measure the dose; tamp it; pull the espresso shots; get the milk out; froth the milk; assemble the drink; and after all that clean up the machine and work space, the tools, etc. And, if you want four shots of espresso? Oh, Jesus. So much work. But, if you can make the time, it's worth it.
---
Single Serve Coffee Maker
Personality Type: The Commander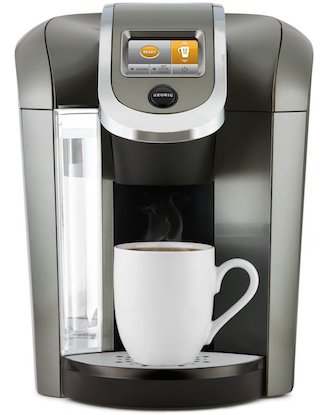 Single serve coffee makers mean business. Keurig and other single cup brewing machines revolutionized the coffee game for offices. I get that. For home, I would recommend a single cup machine to people who really, truly do not have a lot of time. On the pro side is convenience; on the con side are both freshness and sustainability. A way to bridge the gap is to get a reusable coffee filter and fill it with freshly ground beans.
---
French Press
Personality Type: The Nurturer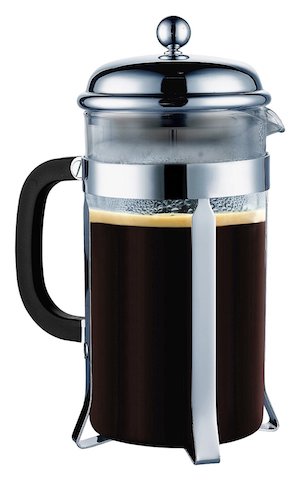 Did you try the French Press and not like it? Try it again. Read the instructions this time. If you like bold, deep flavor this is for you. The French Press can bring out an earthy, rich taste that can be deeply satisfying. This is good book reading coffee. Take your time coffee. Conversation coffee. The trick is following the steps and trying as hard as you can to reduce the amount of grounds that slide into your cup. Also, use a timer and a scale for best results.
---
Moka Pot
Personality Type: The Traditionalist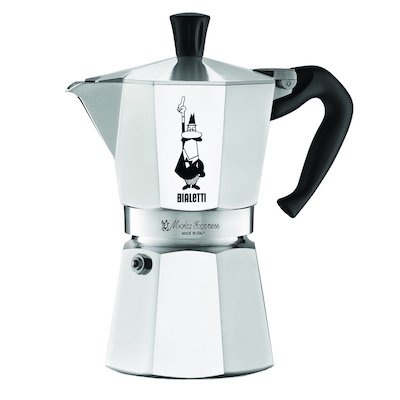 Popular in Europe and Latin America, the Bialtetti Moka Pot brews espresso on the stove. The water goes in the bottom and steam pressure pushes up to brew the grounds in the chamber. If you like strong coffee this could be for you. It produces a full roasted flavor and a super-hot cup of coffee to get your day started.
---
AeroPress
Personality Type: The Entrepreneur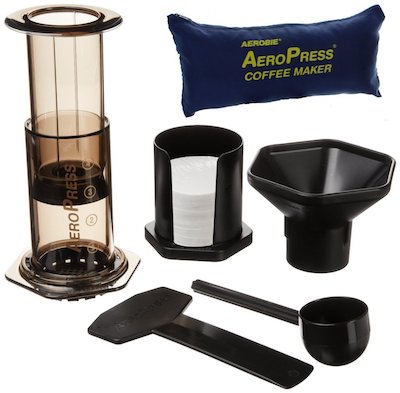 If you like your coffee clean and bright, try the AeroPress. This is a rapid, total immersion brewing process" that helps to decrease bitterness. You can take it on the go — camping or hiking or to your office. Perfect your technique and you might be good enough to compete in the World AeroPress Championship next year.
---
Smart Coffee Maker
Personality Type: The Innovator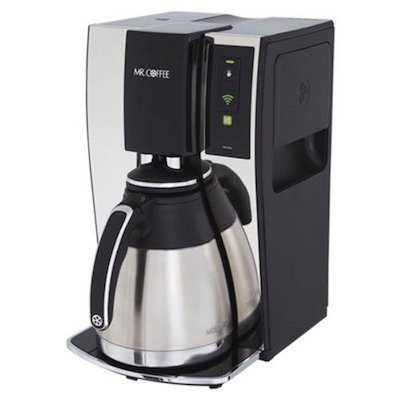 Smart coffee makers are app-controlled. You dump the beans and water the night before and the next morning it's ready and waiting for mobilization. You can start brewing from bed. While most mid-level drip coffee makers include a similar programming feature, the advantage of a smart coffee maker is that it won't oppress you with a pre-set brew time. Be free!
Cold Brew Maker
Personality Type: The Chillaxer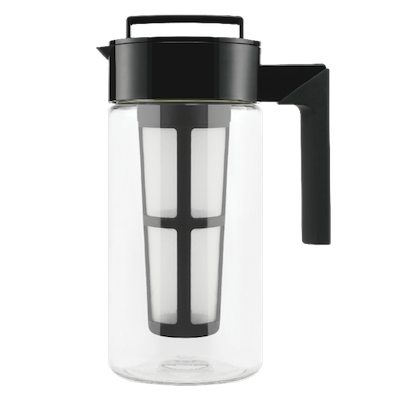 If hot coffee isn't your thing, don't fret. You can stop pouring hot coffee over ice and watching the flavor disappear. Several companies make a quality cold brewing apparatus. Among the highest rated by consumer mags are the Takeya Cold Brew Coffee Maker and the Hario version. The downside: you will need about 12-24 hours to let it steep, but then voilà!
---
Siphon Brewer
Personality Type: The Scientist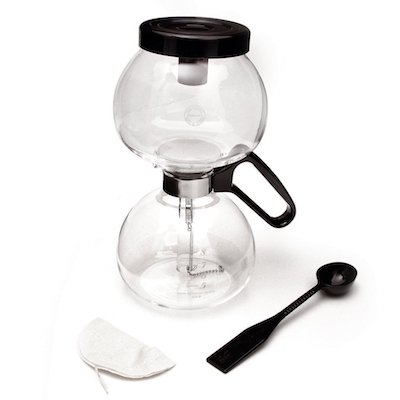 A siphon brewer is for people who love coffee science. This is not a home brewing method for the casual coffee lover. If you're ready to experiment here's a method to investigate. Essentially, you're using boiling water and physics (and a bamboo paddle) to brew coffee, one cup at a time.
---
Extras
I said I wouldn't judge so… instant coffee. It's an option if you're camping or in college. If you're going instant, try to take it up a notch and try Starbucks Via Instant packs. A few specialty coffee brands such as Sudden Coffee are breaking into pre-packaged instant-like coffee (with a better taste).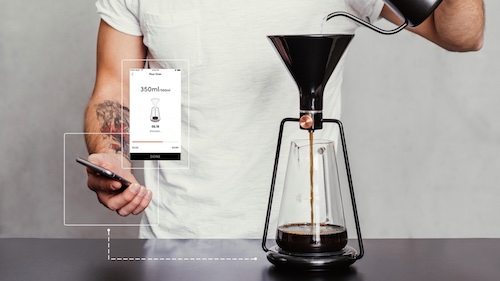 Keep an eye out for the GINA: Smart coffee instrument, which is the "first smart coffee instrument with a built-in scale and an app that enables you to brew coffee with pour-over, immersion and cold drip." It's still in the Kickstarter phase but you can pre-order one.
---