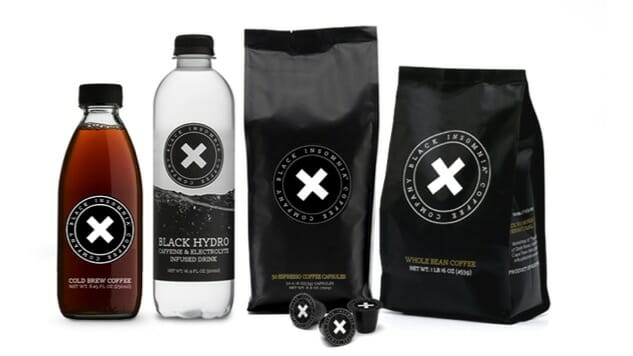 Monday mornings suck, but you know what makes the daily grind a little easier? Heart palpitations from Black Insomnia Coffee!
South African company Black Insomnia, creator of the self-described "world's strongest coffee," is now available online for American consumers, and you are not caffeine addict enough for it. A single 12-ounce cup of Black Insomnia comes with a whopping 702 mg of caffeine. For comparison, a serving of Red Bull contains about 75-80 mg, brewed coffee has about 75-200 mg and a Five Hour Energy shot contains about 200-207 mg. In other words, a single cup of Black Insomnia coffee is equal to downing three-plus Five Hour Energy shots.
It's definitely not for the faint of heart—literally. Caffeine Informer lists Black Insomnia as one of the "Most Dangerous Caffeinated Products," meaning it can cause a rapid heart rate, anxiety, upset stomach and other caffeine-related issues. However, Ted Kallmyer, editor of Caffeine Informer, told CNN that it really depends on the person. "While the amounts are still much higher than what we experts recommend as a safe daily amount (400 mg), this group of people has, over time, built up their caffeine tolerance and/or their livers process caffeine really well so it doesn't affect them adversely," said Kallmyer. "However, the problem with these products is that they can inadvertently be consumed by people who are not in the targeted category."
Black Insomnia seems largely unconcerned with the potential health effects of their product, and even markets the hashtag #SleepingIsCheating. Black Insomnia founder Sean Kristafor told CNN that the over-the-top caffeine content was thought up in part to help the company stand out in a sea of competitors. "If you want to stand out, you need to be the 'est'—the biggest, smartest, strongest, or cheapest," said Kristafor. "So when we wanted to compete in coffee, as a caffeine product, we had to be the strongest, but obviously, we don't exceed the world guidelines." Their biggest competitor is the well-known Death Wish company, which previously held the title of world's strongest coffee with a caffeine content of 660 mg.
You can check out Black Insomnia's full range of products on their website or Amazon. They sell coffee beans and grounds, as well as coffee capsules, cold brews and, perhaps most curiously, 12-packs of mineral water with added caffeine for $60. Also, don't miss Paste's "Here's Why Craving Coffee Isn't a Bad Thing," in case you're looking to further justify your addiction.