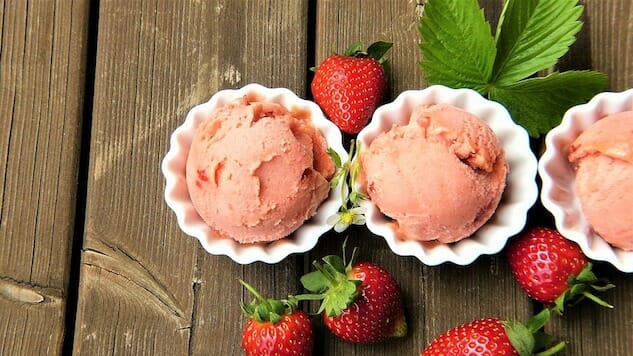 Last summer was the summer of Frosé, so why not take things a step further and make 2018 the year of Rosé-Flavored ice cream? Martha Stewart's wine company, aptly named Martha Stewart Wine Co, recently shared with us its recipe for Rosé Flavored Ice Cream.
Making the ice cream just requires a few simple ingredients (Rosé, of course, being one of them) and the finished result sounds oh-so-delicious.
Martha's recipe also involves just making this with your own two hands, which while I'm sure would work, I'd personally suggest whipping out the 'ol ice cream maker for this one. Here's how to make it happen:
Ingredients:
Condensed milk
heavy cream
vanilla extract
Voluptueux Malbec Rosé
edible rose petals
Directions: Combine the condensed milk, vanilla extract, rosé, and edible rose petals in a bowl and set aside. Mix the heavy cream until it forms peaks. Pour the condensed milk mixture into the whipped heavy cream and fold. Freeze for at least six hours and the result will be a Rosé dessert that tastes like a pink dream.