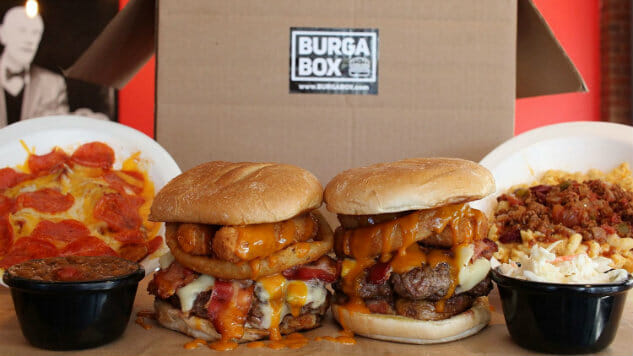 There are the regular munchies. And then there are the 420 munchies. A friend of mine once combined cheddar cheese and cheap chocolate during her late-night, kitchen-rampaging 420 munchies, and declared it delicious (not true). So maybe planning in advance is a better call than trying to order Seamless in a haze and then passing out on your laptop playing Half-Baked while the delivery guy leans on your buzzer for 10 minutes.
BurgaBox, a burger meal kit by Boston Burger Company, is delivering a 420 burger nationwide with toppings that even Midwest-hardened yours truly was shocked by. Burgers are my favorite food, and I've been known to eat some burgers that resemble the leaning tower of Pisa. But the 420 BurgaBox tops your Godzilla-like eight-ounce patty with bacon, fries, onion rings, mozzarella sticks, fried mac and cheese, golden barbecue sauce and American cheese. Jesus. Good thing 421 is a Friday.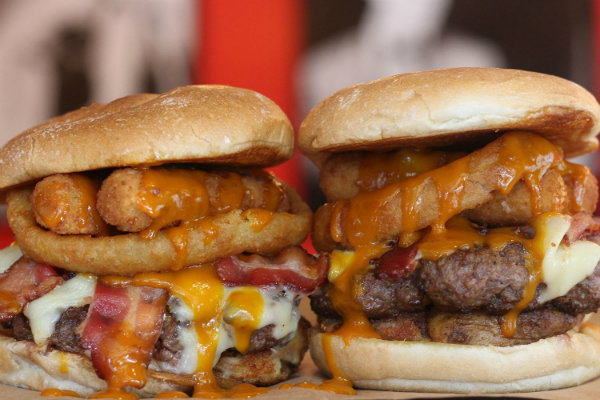 BurgaBox's burger is caveman-sized, the sides are generous and fry up golden-brown, and the buns are fresh, not frozen. Grill the burgers, getting a nice sear in your cast-iron or on your grill pan. Near the end of your few minutes grilling, toss the buns in the toaster or oven, fry the burger toppings in your FryBaby or wok, and then melt the cheese over the top of your patty.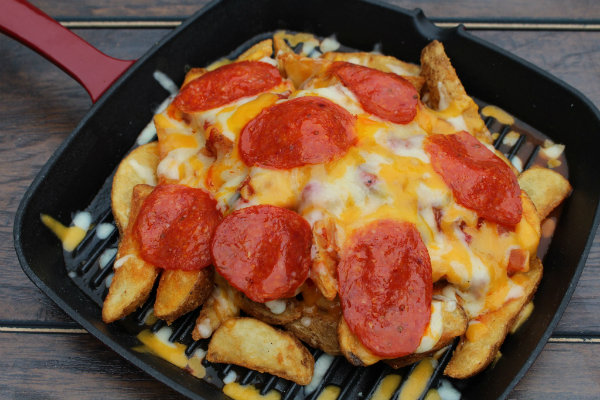 The 420 HotBox has pizza fries (literally what they sound like, with pepperoni, pizza sauce and cheddar jack), a generous portion of not-too-spicy chili mac & cheese (grab your hot sauce), tangy baked beans and creamy coleslaw.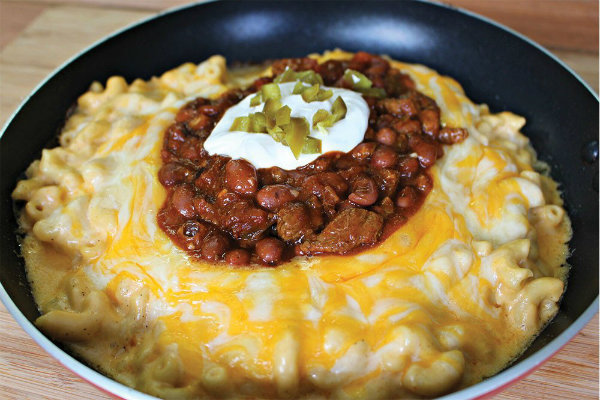 Like Sandra Lee likes to say, you can make it semi-homemade. The box doesn't come with a tomato, so you can wash and slice a tomato and pat yourself on the back on a burger medium-rare and a job well-done. Happy 420, y'all.