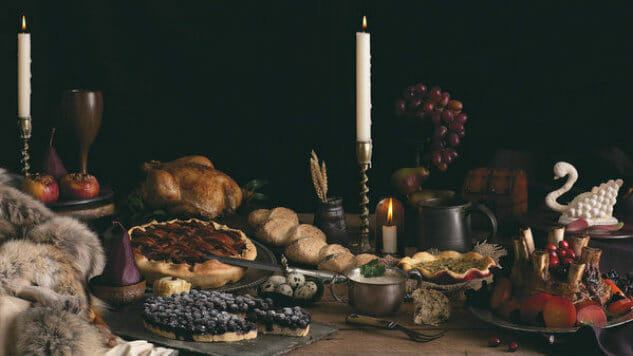 Do you ever sit down to watch your weekly television show, only to get a rumbling in your stomach when a Westeros banquet is displayed on the screen (even if you know a bloodbath is right around the corner)? Or perhaps you wish you could take a bite out of one of Bob's famous burgers. Well, with these cookbooks, modeled after television favorites, you can! Get your TV trays out, because we've rounded up the best of the small screen-to-table cookbooks.
A Feast of Ice and Fire: The Official Game of Thrones Companion Cookbook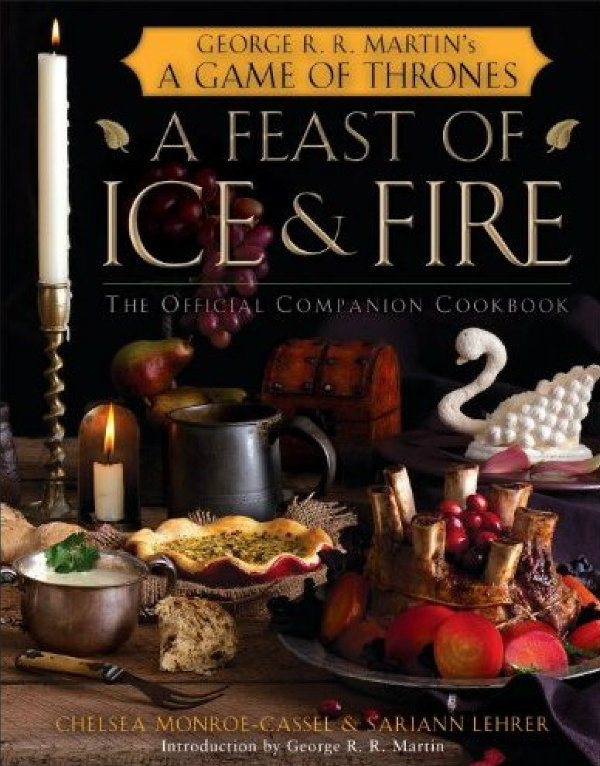 If you can still stomach eating after those grisly battle scenes, whip up a Lemon Cake or Medieval Creme Bastard from the official Game of Thrones cookbook to drown your sorrows at the death of your favorite character. The book is cleverly organized by geographic location, and the recipes inspired by those lands. The book uses ingredients and methods that are informed by medieval cooking techniques that were likely used in the fantasy world's historic counterpart.
Orange Is the New Black Presents: The Cookbook
Food was SUCH a focus in the first season, with Piper's forced starvation by prison chef Red, and again during the third season for Sister Jane Ingell's hunger strike. But have no fear — there's no recipe for tampon sandwiches or toilet hooch. Instead, these recipes are inspired by the backstories of the characters we've grown to love, such as Red's Chicken Kiev or Blanca's Chicken Enchilladas.
The Portlandia Cookbook: Cook Like a Local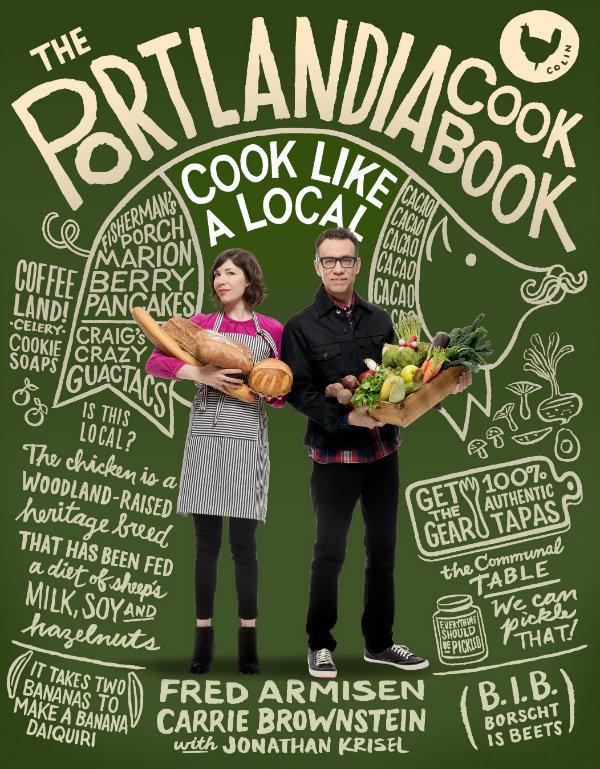 Cooking at home means you don't have to hound the waiter as to the entire backstory of the chicken you're about to eat. Pick the local goods yourself, and follow these brilliant recipes. The book is written by show writers, Fred Armisen and Carrie Brownstein, but features contributions from Portlandia characters such as Spyke, Nina, Bryce, Lisa, and Mr. Mayor.
The Bob's Burgers Burger Book: Real Recipes for Joke Burgers
Though Bob's Menu is pretty simple (burgers, fries, the occasional ice cream cone or espresso), his Burger of the Day is constantly changing. In fact, fans can glimpse a new burger every episode. From the Itty Bitty Teeny Weeny Yellow Polka Dot Zucchini burger to the Sweet Home Avocado burger, fans will get their fill from this (fan-authored!) cookbook.
Doctor Who: The Official Cookbook: 40 Wibbly-Wobbly Timey-Wimey Recipes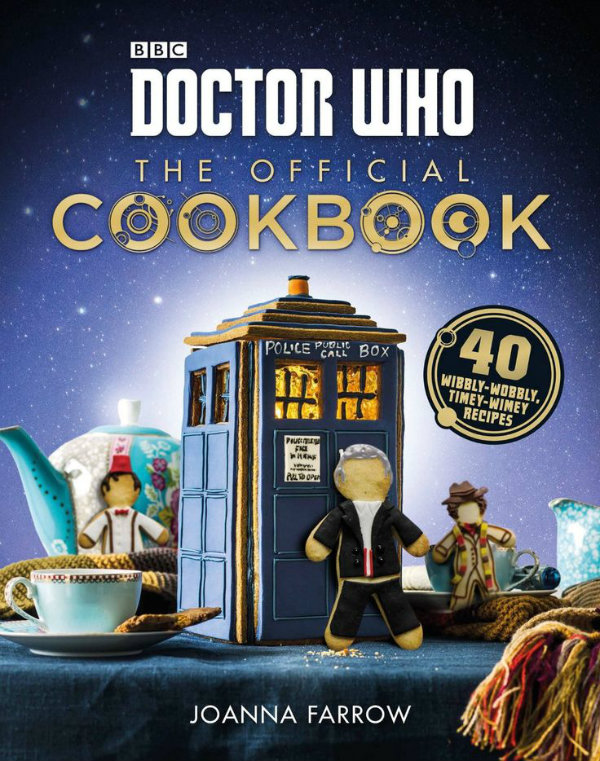 Hop into your TARDIS and get yourself to August 2016— when this time-traveling cookbook hits shelves —and nosh on The Doctor's favorite: fish fingers and custard. Sound unappetizing? What about Cassandra's pizza? Well, just be sure not to blink at the Weeping Angelfood Cake.
World of Warcraft: The Official Cookbook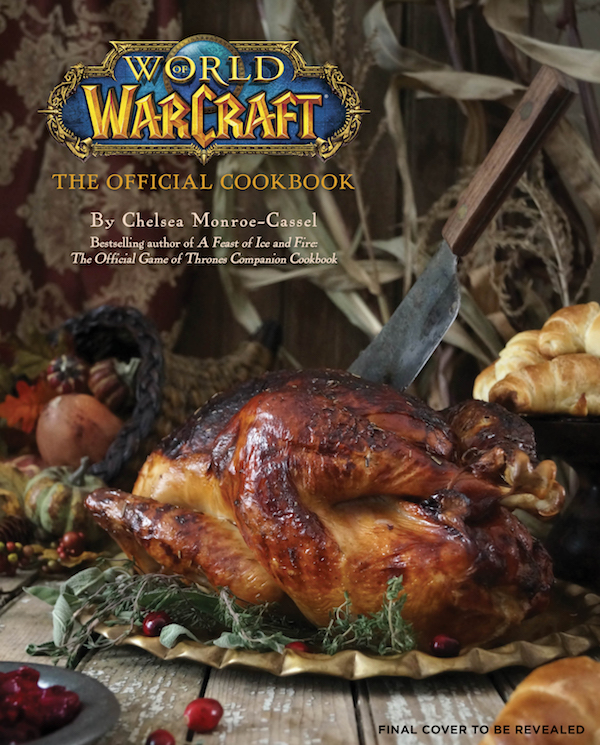 It's not technically a tv show, but it's still played on a small screen. Fans of the game can replenish their own hit points with this cookbook, which features everything from Wild Boar Ribs and Honey-Spiced Lichen to special cocktail recipes like Hearthglen Ambrosia.
The Unofficial Downton Abbey Cookbook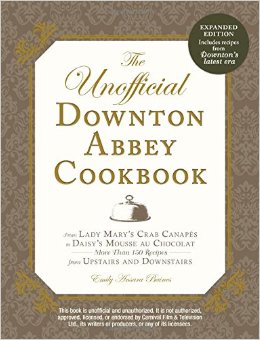 Pinkies out, it's only proper while you're indulging in these treats during tea. Host guests at your mansion with recipes from the tables of your favorite Downton characters (Mrs. Isobel Crawley's Smoked Salmon Tea Sandwiches), with heavy French inspiration (Filet Mignon with Foie Gras and Truffle Sauce for one) and tidbits about the show thrown in for good measure.
Feeding Hannibal: A Connoisseur's Cookbook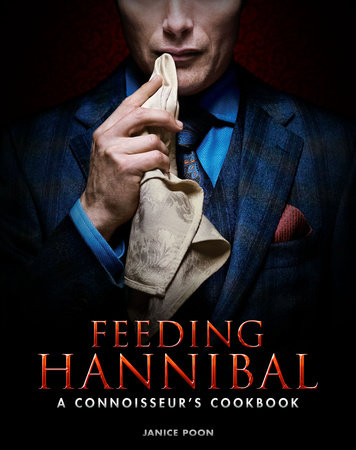 Feed your urge for more Hannibal after the series ended prematurely by sinking your teeth into this cookbook. Were you dazzled by the gorgeously grotesque spreads on the show? Janice Poon, the food consultant on the show, shows fans how to recreate human-free versions of the dishes. See it on shelves by this fall 2016.
How to Archer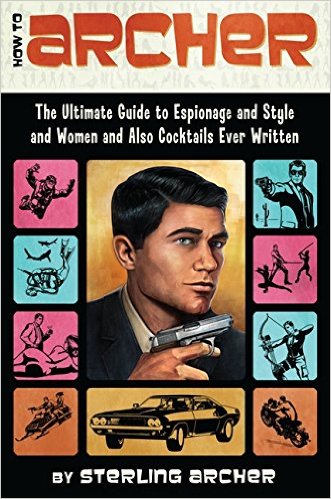 While not TECHNICALLY a cookbook, this book still snags a place on the list thanks to its fantastic cocktail chapter. Molotov cocktail, anyone? The rest of the book gives you step-by-step instructions on how live like the show's titular character. You'll be unable to read this in anything other than Archer's voice actor's (Jon Benjamin's) voice.
The Modern Family Cookbook
Food is an important part of every modern family, so it's only reasonable that this cookbook contains 100 recipes from the Dunphys and their extended family. Some are reminiscent of characters (Jay's Sloppy Joes) or of key events in the show (Phil's Traditional First-Day-of-School Pancakes). Plus it comes with character bios and show trivia that true fans will appreciate.
The Sopranos Family Cookbook
It's only appropriate that one of the biggest cliffhangers in television history would have its own cookbook — after all, the final goosebumps-inducing scene was in a restaurant. The book is packed with artifacts from the show and includes both Italian-American favorites alongside old country classics. And yes, there's a recipe for "f*cking ziti" ("Janice's Vegetarian Baked Ziti").
Ashley Blom is a New Englander and haphazard foodie living in Austin, Texas. Her book, How to Eat a Lobster is coming from Quirk Books in 2017, and you can find her recipes and ramblings at forkingup.com.
Photo by Cozinhando Fantasias CC BY-ND