Report: Remastered Spyro The Dragon Collection Coming for PS4
Image via Activision/YouTube
Games
News
activision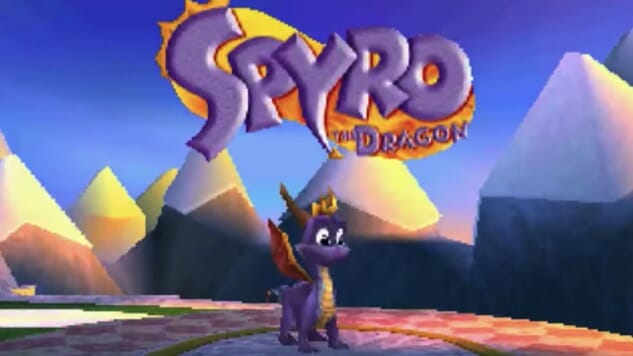 Following the success of last year's Crash Bandicoot N. Sane Trilogy, Activision is reportedly working on a remastered collection of the original Spyro the Dragon trilogy to be released on PlayStation 4.
Kotaku U.K. reports that the project will be announced in March, with a scheduled release date some time in Q3 2018. According to multiple sources, the collection will be a complete remaster of Spyro the Dragon, Ripto's Rage and Year of the Dragon featuring updated assets, animations and cinematics. The game will also feature quality-of-life upgrades to its saving mechanics and previously unreleased content from the original trilogy. The project is being developed by Vicarious Visions, the same studio behind Crash Bandicoot N. Sane Trilogy, and will have PS4 Pro support.
After the announcement of the Crash Bandicoot remastered collection, there was some serious scuttlebutt about Spyro being next on the docket, and the success of the return of the PlayStation classic further strengthened rumors of the diminutive dragon's return, as well. Activision made efforts to keep Spyro on the minds of its customers in recent years. The character was introduced to current audiences in the company's Skylanders series and is featured in the Skylanders Academy animated series streaming on Netflix.
Another detail Kotaku U.K. reports that will not be part of the the March announcement is that the game will be a timed exclusive for PS4. PlayStation will have a one-year exclusivity window for the collection before it is ported to other consoles in 2019.
The timing of the collection makes sense, as September 2018 marks the 20-year anniversary of the original game's release. If that is the case, many long-time fans will have a grand way of celebrating the legacy of the purple firestarter.