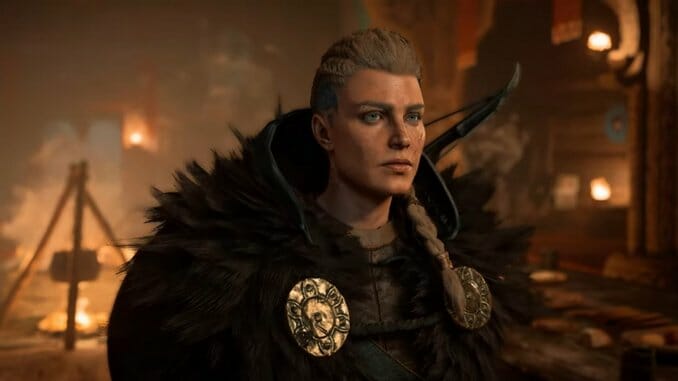 If you have been looking for more information on the world of Ubisoft's next viking adventure, then you're in luck. On Wednesday, Ubisoft released a new deep dive trailer for Assassin's Creed Valhalla, showing off the game's many regions and how gameplay will look.
The game's main storyline will take place across four kingdoms of England: Mercia, Wessex, Northumbria and East Anglia. Each kingdom will have a unique storyline, requiring the player to forge alliances, assassinate targets and participate in large-scale battles. Parts of North America, Norway and Asgard were also teased as places the player may find themselves in.
The trailer spent a good amount of time on the settlement system, which acts as a hub between quests. Resources pillaged from your conquests and victories can be used to expand your viking settlement as well as upgrade buildings in it.
There's a wide variety of buildings to choose from, each offering different perks to the player. A blacksmith, tattooist, ship builder, and Hidden Ones' Bureau are just a few of the services the player can upgrade and make use of.
It wouldn't be Assassin's Creed without an arsenal of takedowns, and the trailer makes sure to show off Eivor's Viking approach to fighting. Eivor can also make use of a number of combat abilities across various weapons. These abilities are unlocked through both a skill point-based progression system and from books of knowledge hidden across the world.
Lastly, Eivor's gender can be seamlessly swapped between male and female at any point during the game. There is also an option to let the game decide when to swap your gender.
We got to play Assassin's Creed Valhalla for a few hours, and you can read what we thought about the game there. You can also check out the new trailer below:
---
Nicolas Perez is an editorial intern at Paste and opinion co-editor for New University. He's rambling on Twitter @Nic_Perez__.