A New Fighter Approaches as Brawlout Receives PS4, Xbox One Release Date
Images via Angry Mob Games
Games
News
Brawlout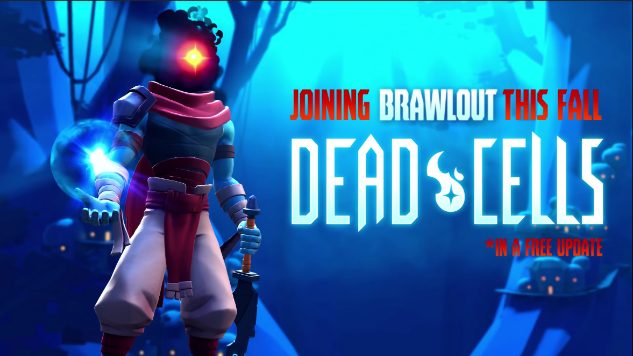 Brawlout, the indie fighting game that wears its Smash Bros. influences on its sleeve, is coming to the PlayStation 4 and Xbox One on Aug. 21, according to developer Angry Mob Games. If that weren't enough, the game is adding another indie star to its roster of fighters: The Prisoner from Dead Cells.
The Prisoner, the fourth guest character to join the game's roster, will be added to the roster in a free update. Other guest characters include The Drifter from Hyper Light Drifter, Juan Aguacate from Guacamelee, and Yooka and Laylee from Yooka-Laylee. The announcement of The Prisoner joining Brawlout comes on the heels of Dead Cells' release next Tuesday, Aug. 7.
It's official! Brawlout, the dash-n-bash party fighting game launches on @Xbox One AUG !

Check out all the Pre-Order bonuses and Exclusive Party Modes here: https://t.co/BGSvLSl17B

And Pre-Download today: https://t.co/4bsvpZx534@IDXbox#Xbox#indiegame#gamedevpic.twitter.com/VOw8zk7Ydq

— BRAWLOUT AUG 21 (@brawloutgame) August 3, 2018
Since its December 2018 release on the Nintendo Switch, Brawlout has gone on to sell 50,000 copies on the system. Similar to the Smash Bros. series, the game is a party fighter that requires players to knock each other off of the fighting stage to win. There are some small differences to the game that eliminate blocking, grabbing and edge-grabbing. It also adds a Rage meter that grants players a super or combo breaker.
Fans will get a chance to play as Yooka-Laylee for the first time during a playable demo at Super Smash Con from Aug. 9-12. The game will also make an appearance at this year's Gamescom 2018 from Aug. 21-25.