Dead Cells Leaves Early Access, Hits PC, Mac, Consoles in August
Images via Motion Twin
Games
News
Dead Cells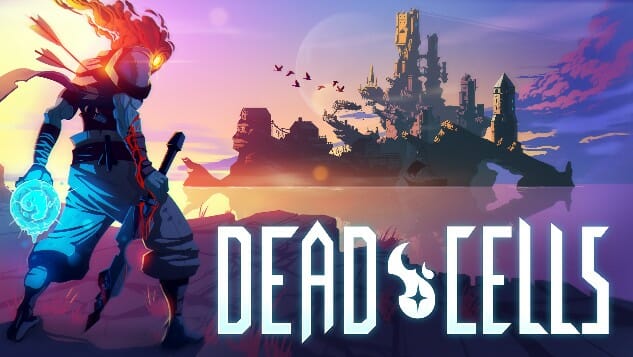 Fans of hardcore roguelikes and Metroidvania games, rejoice: Dead Cells is leaving Steam's Early Access platform and getting an official release on PC, Mac, PlayStation 4, Xbox One and Nintendo Switch. The popular 2D game will launch on Aug. 7, according to developers Motion Twin.
Dead Cells is a roguelike action game like the Binding of Isaac or Spelunky, with dungeons and exploration similar to Metroid and Castlevania. The game puts players in control of a prisoner stuck on an unnamed island. Everything in the game is procedurally generated, so every time the player dies, the island rearranges, changing the level's layout and offering new secrets to find. Along the way and through the game's various dungeons, players encounter random power-ups, items, armor and enemies.
Dead Cells found plenty of success on Steam's Early Access platform—nearly a year after it released, the game had already sold over 700,000 copies. While the final version of the game is coming soon, developers Motion Twin say that fans should expect more to come. "The journey doesn't end there as we're still working on Dead Cells to bring you new content, as promised before, and are dedicated to improve mod support," say the game's developers on their Steam page.
When Dead Cells releases in August, there will also be a physical release at retail outlets and a vinyl soundtrack available for purchase. Motion Twin also announced via Twitter that preordering the console version of the game will give players 20 percent off of the full price.
The gatefold for the Dead Cells OST #vinyl — art by Thomas Vasseur @CarduusHimself of @motiontwin, music by Yoann Laulan @ValmontDeRag

Pre-order the limited 15-track 2xLP: https://t.co/fBt9iNT949pic.twitter.com/BhdUkG9u79

— Laced Records (@Laced_Records) July 6, 2018
Watch the Dead Cells announcement trailer below.